AI Face Recovery | How to Restore A Photo With A Blurred Face
"Can you fix a blurry face in a photo? How do you make a blurry face clear in a picture? How do you sharpen a blurry face in a photo?" - John Fishback
If you have ever taken a photo of someone or something and the face is unidentifiable, it can be frustrating. Especially if the photo is important to you for some reason. Luckily, with artificial intelligence we can solve this problem fairly easily with a few simple tricks and some AI software. The great thing about AI is that once you learn how to use it once, you will be able to use it again and again on different photos. In this post, we'll show you how to restore a photo where the face is blurred with the help of AI. Read on to find out more!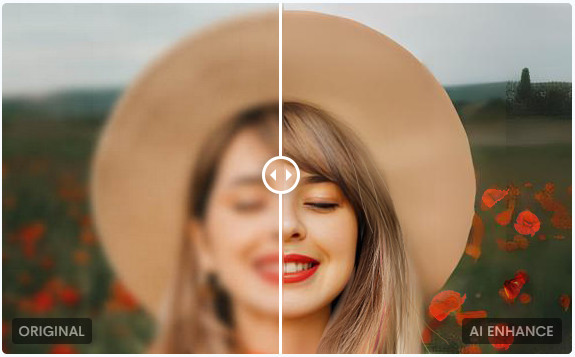 Part 1: What Is AI Face Recovery
AI Face Recovery, or face recognition, is a technique that enables you to recover a photograph with a blurry face or out of focus. Most AI face recovery tools work by scanning the photo for facial features. So, if the face is blurry, the software will look for features such as eye spots, mouth corners, and nose holes. The software then finds other photos that have the same facial features and places them onto your photo. With this technique, you should be able to see the person's face on your photo again. AI face recovery is a type of photo enhancement that optimizes the quality of a photograph by using artificial intelligence to remove imperfections such as blurring and noise. It is often used in forensics to reveal hidden clues in photographs, and it is also used by photographers and editors to improve the aesthetics of their work.
---
Part 2: What Causes Blurry Faces in Photos
When you take a photo, the camera's shutter opens, the camera's shutter remains open for a brief moment, and then closes. During that brief moment, the camera takes a picture of what's in front of it, including people, objects, and animals. The problem with this is that as the shutter opens and remains open, anything that moves during that moment is likely to be blurred out. This is true for people, animals, and even objects that are placed in front of the person in the photo. The shutter speed will largely determine how blurry the image is. Faster shutter speeds will freeze the image, whereas slower shutter speeds will cause it to blur. Shutter speed is measured in seconds. A shutter speed of 1/1000th of a second will freeze an image, whereas 1/30th of a second will cause an image to blur. A blurry face in a picture will be caused by either a fast shutter speed (when the picture was taken) or an incorrect focal point (when the photo was taken).
---
Part 3: How to Recover A Photo with A Blurred Face Using AI
AVCLabs Photo Enhancer AI is an excellent AI Face Recovery tool aimed to sharpen a blurred face and restore your photo. Empowered by artificial intelligence, AVCLabs Photo Enhancer AI does a great job in fixing blurry photos with a blurred face, enhancing and restoring old photos, upscaling low-res photos to high-res, etc. AS a intelligent software and automatic tool, it is uer-friendly for beginners who are not good at editing photo.
Equipped with 5 powerful AI models, including AI Upscaler, AI Denoiser, AI Color Calibration, AI BG Removal, and AI Colorizer, it can satisfy users' different needs. Each AI model comes with a special-designed face refinement feature, which enables users to enhance facial details in a blurry photo and sharpen a blurry face from a photo, as well as beautifying portraits photos by retouching skin, removing freckles, enhancing eyes, adjusting lighting and more, with only a few clicks.
Photo Enhancer AI
Enlarge and upscale image without losing quality.
Sharpen image edges and deblur image online 100% automatically.
Upscale low-definition photos to HD.
Enhance color and contrast with only one click.
Remove backgrounds from a batch of images automatically in one click.
No editing skills are needed.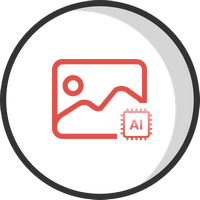 How to Restore Photos with Blurred Faces Using AVCLabs Photo Enhancer AI
Step 1
Download and run AVCLabs Photo Enhancer AI
Tips: Before getting started, you are suggested to click here to learn more detailed information about the system requirements and check whether your CPU or GPU is capable of restoring a blurry face from a photo with AI.
Download AVCLabs Photo Enhancer from the link given above and run this AI photo enhancer after you have successfully installed it on your Windows PC or Mac, you will see that it has a intuitive interface.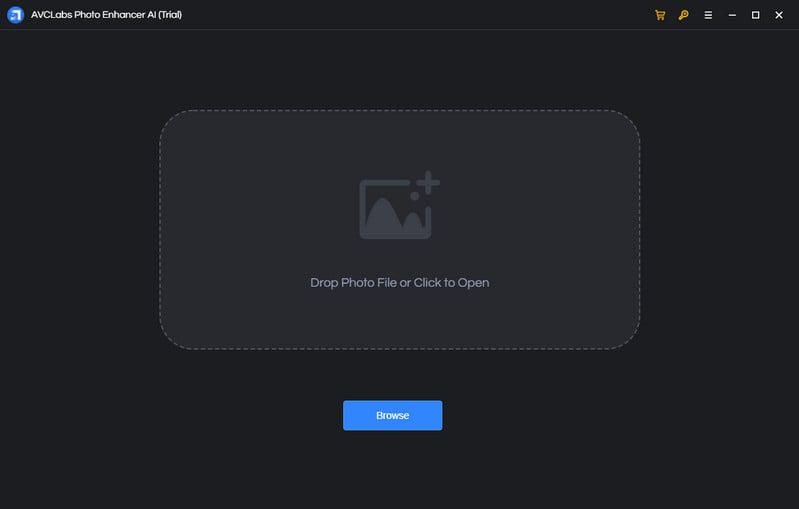 Step 2
Add photos you wana restore to AVCLabs Photo Enhancer AI
Simply add blurry photos to AVCLabs Photo Enhancer AI in batch by clicking on the Browse button on the main interface of the program. Then, all of these photos will be displayed in the program and you can preview them individually by switching the tab.
Note: AVCLabs Photo Enhancer AI supports the most common input photo formats like JPG, JPEG, PNG, BMP, JFIF, WEBP, etc.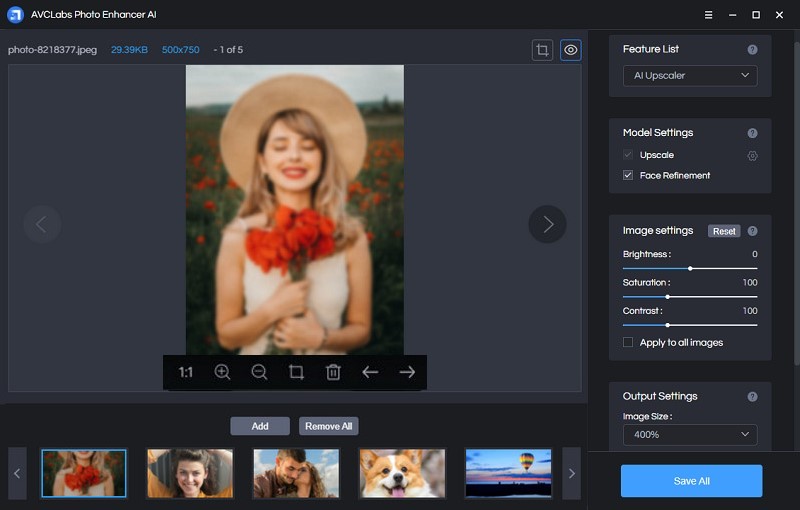 Step 3
Choose the appropriate AI model and set the output format
The AI Upscaler model allows users to enhance and enlarge low-res photos without any quality loss; the AI Denoiser model enables users to fix grainy photos; the AI Color Calibration model is aimed to correct and improve the colors in your photos; the AI BG Removal model helps users to remove background from photos; the AI Colorizer model lets users convert black and white photos to colorful ones automatically.
To restore photos with blurry faces, the most commonly used AI Upscaler model is highly recommended and then you can turn on the Face Refinement option to enhance, retouch and restore blurry faces in low-res portrait photos. In addition, you can create a workflow to customize the AI model according to your need.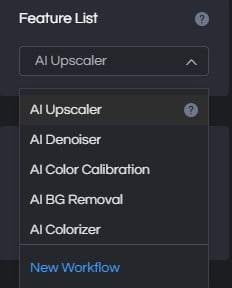 There are four image size options available under the Image Size for your choice. You are also allowed to set the output photo format (JPG, JPEG, PNG, BMP). Just click on the Image Format option from the drop-down list to select the output format you prefer.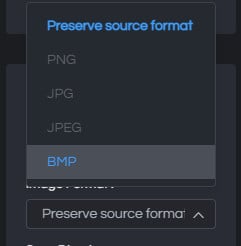 Step 4
Crop and preview the blur face sharpening effect before restoring the old photo
Simply click on the left little square icon under the photo to crop the photo.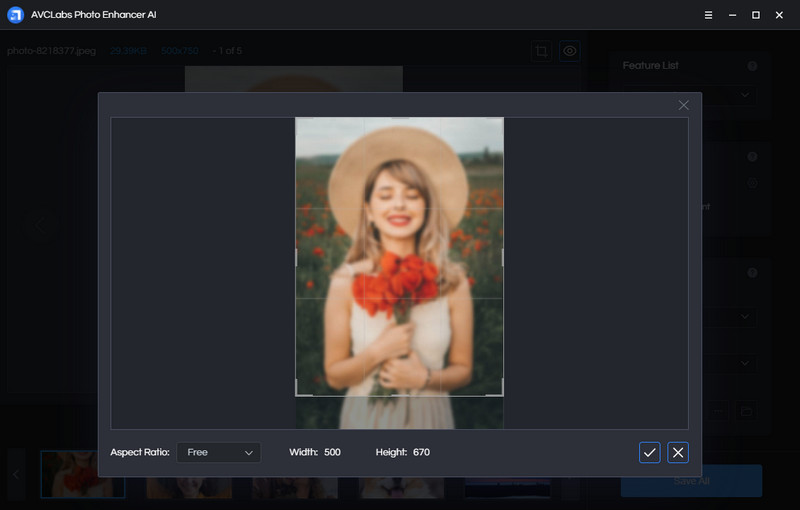 After that, you can preview the enhancing effect by clicking on the preview icon under the photo.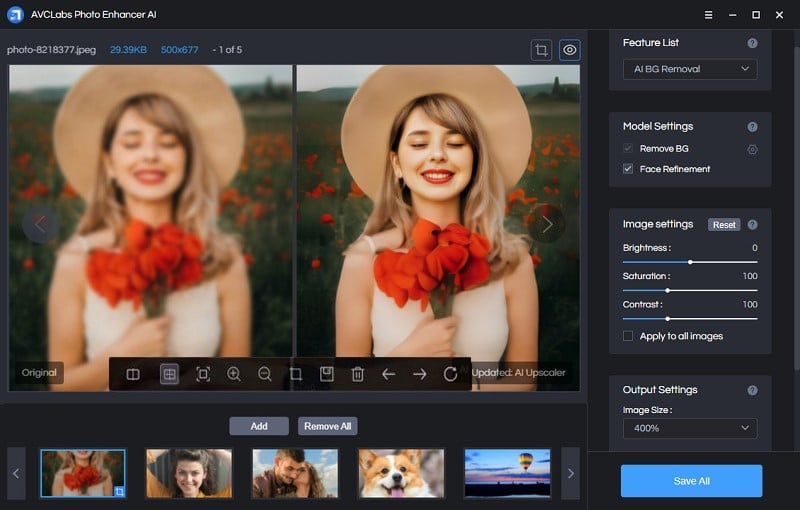 Step 5
Save enhanced photos to the computer
If you are happy with the enhanced output, you can start to improve the quality of the blurry photo and save these enhanced photos to your computer by hitting on the Save All button. All you need to do is wait for the AVCLabs Photo Enhancer AI to sharpen blurry faces from photos automatically.
Once the photo enhancement process is complete, you can click on the Open Output Directory button to find and check the restored crystal photos with clear facial details.
The Clear Photo with A Sharper Face Restored by AVCLabs Photo Enhancer
Now let's check the sharper photo with a clear face restored by AVCLabs Photo Enhancer AI. The original photo (left) has gotten significantly improved. The restored photo with a sharper face (right) is cleare and recognizable. It is obvious that the AVCLabs Photo Enhancer can help sharpen the face to make a blurry face in a photos clearer while removing blur from the clothing and background.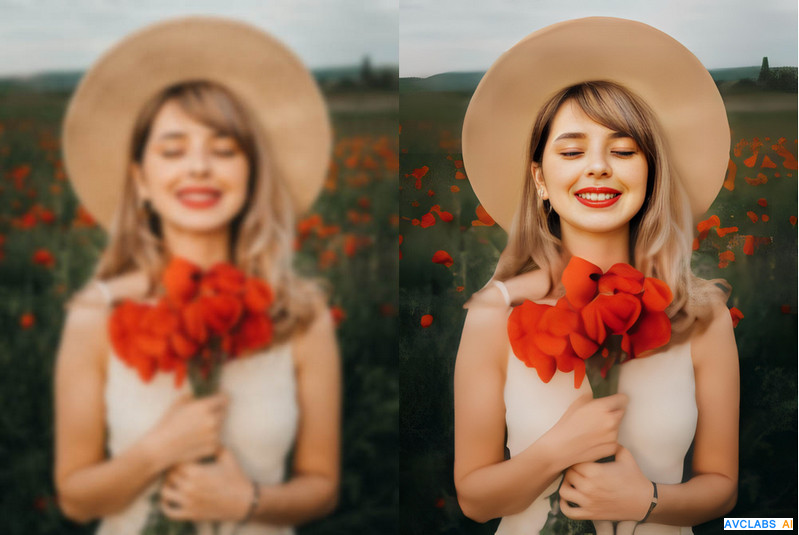 ---
Conclusion
That's it! In a word, AVCLabs Photo Enhancer AI can recover a photo with a blurred face in just a few clicks. We hope you found this article useful and that you were able to learn something new. We would also appreciate it if you could share this article with your friends and family. Thank you and stay tuned for more amazing content!
---

Video Converter

DVD Converter

Video Editor

Enhance Video Quality

Enhance Image Quality

Remove Objects