5 Best AI Photo Upscaling Tools in 2023
With the constant development of photography skills and devices, photos taken in this era are more clear than those were taken decades ago. Nowadays people could easily take a 4K photo even though they are not professional photographers. But does that mean we no longer need to use photo editing tools to edit photos?
The answer is no, especially for a professional or amateur photographer. Image editing is critical for a photographer since it may turn a mundane shot into something amazing. It's an important talent to have, particularly if you want to work for a prominent platform like Perfocal. If you are just an enthusiast, you also need to use photo editing tools since you have no idea how to deal with complicated settings like white balance, focus, horizon, exposure, etc... In this article, I will show you the 5 best AI photo upscaling tools in 2023.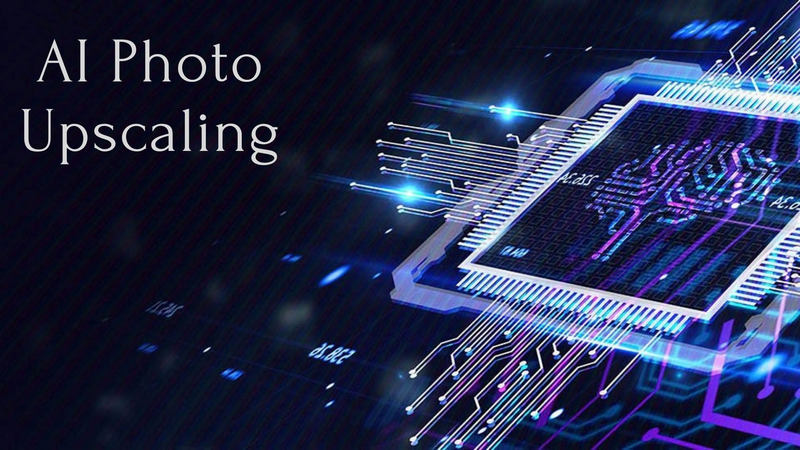 AVCLabs Photo Enhancer AI
AVCLabs Photo Enhancer AI is an AI photo upscaling tool that allows users to upscale bad-quality photos perfectly. This AI photo enhancer is fully intelligent so that users are not required to have any background knowledge about photo editing. Currently, the newest version of AVCLabs Photo Enhancer AI provides its users with 5 powerful AI models including AI Upscaler, AI Denoiser, AI Color Calibration, AI BG Removal, and AI Colorizer. You can choose the appropriate one based on your demand.
Photo Enhancer AI
Enlarge and upscale image without losing quality.
Sharpen image edges and deblur image online 100% automatically.
Upscale low-definition photos to HD.
Enhance color and contrast with only one click.
Remove backgrounds from a batch of images automatically in one click.
No editing skills are needed.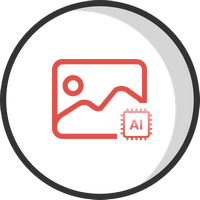 How to Use AVCLabs Photo Enhancer AI
Step 1
Download and launch AVCLabs Photo Enhancer AI
Download AVCLabs Photo Enhancer from the link given above and launch this AI photo enhancer after you have successfully installed it, you will see that it has a very simple interface.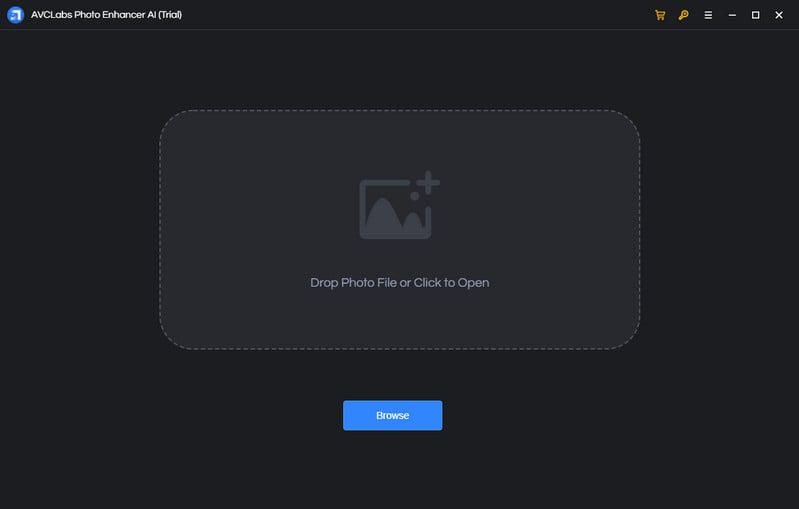 Step 2
Add photos you are willing to upscale
By clicking the "Browse" button on the main interface, you can add bad-quality photos to the AI program in batch. Then, these photos will be displayed in the program and you can preview them individually.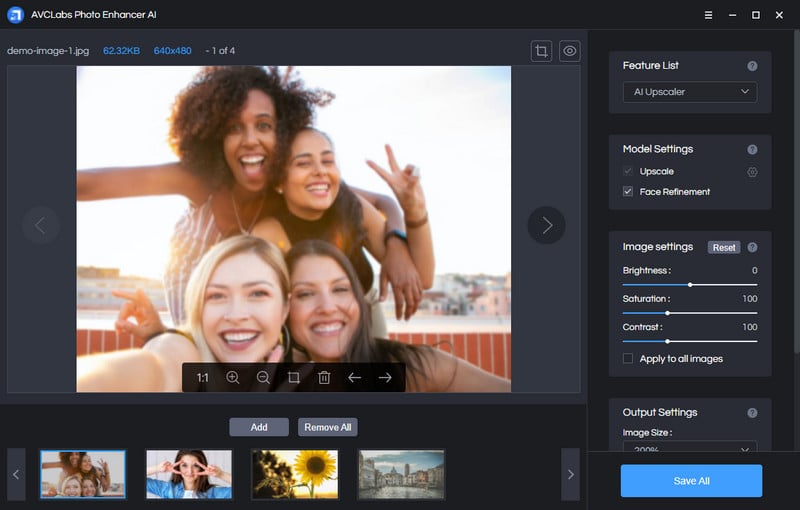 Step 3
Choose the appropriate AI model or Create Workflow
To upscale bad-quality photos, we should choose the most commonly used AI Upscaler model.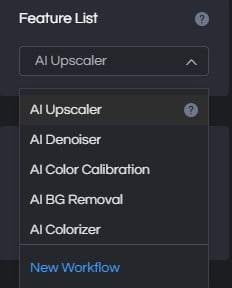 Or you can create workflow to customize the AI mode you want.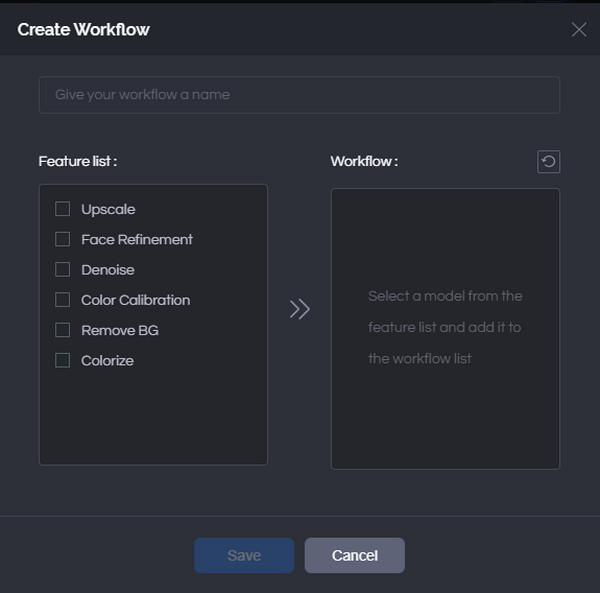 Step 4
Preview the effect and save enhanced photos to the computer
By clicking the little "eye" icon under the photo, you will have a preview of the upscaling effect made by AVCLabs Photo Enhancer AI. If you are satisfied with the outcome, you can save these enhanced photos to your computer by clicking the "Save All" button.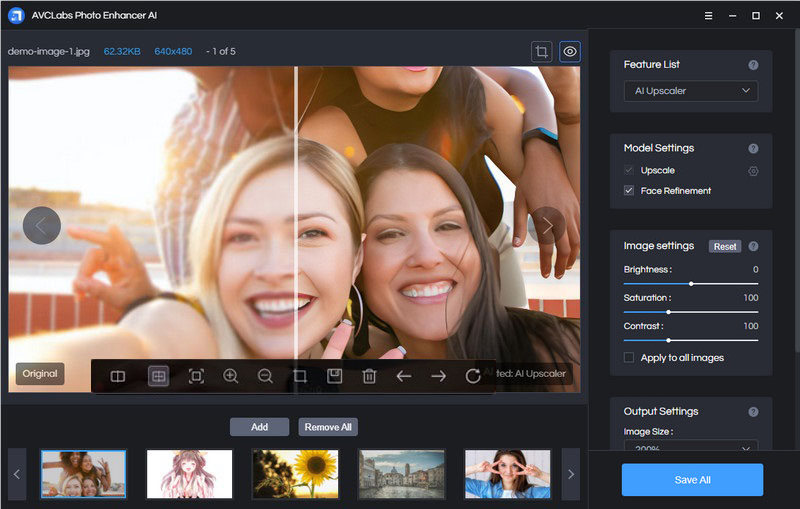 Bonus
As I have already mentioned before, AVCLabs Photo Enhancer AI currently has 5 built-in AI models. Besides the most powerful AI Upscaler model, it also has 4 practical AI models that are useful in different scenarios. As their names suggest, the AI Denoiser model can help fix noisy or grainy photos; the AI Color Calibration model corrects and improves the colors in your images by providing the correct tone and color balance for ideal tints; the AI BG Removal model is able to set your images' background to transparent so you could apply them to a new environment; the AI Colorizer model is good at colorizing black and white photos automatically.
Pros:
• Multiple AI models to satisfy users' demands
• Fully intelligent software that can help users edit photos automatically, no photo editing skills are needed
• Simple operating interface allows users easily to get started
• Support processing photos in batch
Cons:
• Enhanced photos will be covered with AVCLabs watermark under the free version
• Relatively high GPU and CPU requirements for Windows PC
---
Luminar AI
Luminar AI claims itself as the first AI image upscaling tool worldwide. It was created to make picture editing more accessible to photographers who want to improve their photographs but lack the ability or time to do so. The majority of the work is done for you by its built-in AI-powered tools, and all you have to do is move a slider. As one of the most popular AI photo upscaling tools worldwide, It has tools for landscape and portrait photography. You may save edits from one photograph and apply them to the remainder of the session because the program is template-based. You can construct stunning landscapes with controls like 'Atmosphere' and 'Augmented Sky'. You can change the color of your eyes and erase skin flaws while altering pictures. You may buy professionally-designed styles for your photographs on Skylum's online marketplace, such as 'Dreamy Color Skies' or 'Perfect Portraits'. To sum up, Luminar AI is perfect for photographers who don't want to pay for Adobe Lightroom but yet want creative control over high-powered effects. Luminar AI is a plugin for individuals who currently use Adobe products, so you may use it in Lightroom or Photoshop.
Pros:
• No photo editing experience is needed
• Easy for a beginner to operate
• Faster editing speed than conventional photo editing apps
Cons:
• Batch processing is a little complicated
• Not enough advanced editing tools for experienced editors
---
Topaz Studio
Professional photographers may be better familiar with Topaz Labs for its plug-ins, but the business also makes Topaz Studio, a standalone photo-editing tool now in its second iteration. Topaz Studio isn't a complete workflow solution, but it does allow you to optimize and apply effects to your photographs, as well as act as a container for some of Topaz's plug-ins. Topaz Studio should be used as an add-on to your main workflow application rather than as your only picture app due to its utter lack of organizing options. Thankfully, it's available as a Lightroom plug-in, allowing you to combine Topaz's entertaining picture effects with Lightroom's workflow prowess.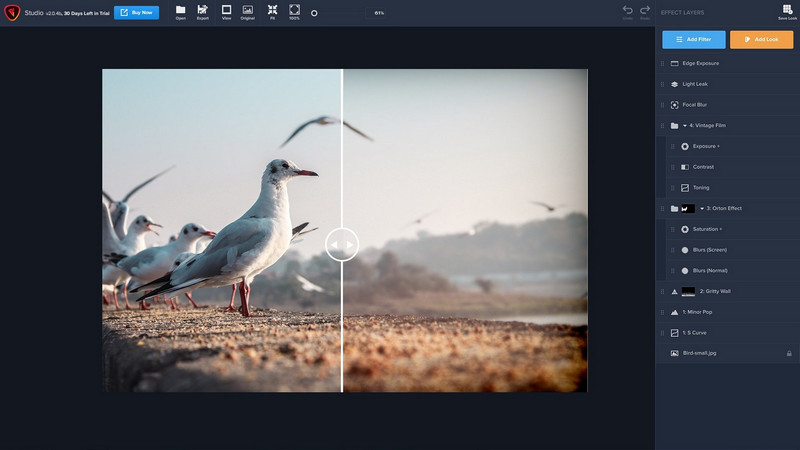 Pros:
• Simple operating interface
• Excellent masking tools
• Numerous library of photo preset looks
• It can be used as a Photoshop or Lightroom plug-in
Cons:
• There are no adjustments for lens geometry or chromatic aberration
• Input latency is a problem with brush-based tools
---
Adobe Photoshop
Adobe Photoshop CC, the company's subscription-based picture editing application, receives frequent upgrades, but there is still a huge update to the program once a year that is aimed to create a statement. This year, Adobe released Photoshop 22, commonly known as Adobe Photoshop CC 2021, which is a significant update. Sensei, Adobe's highly lauded artificial intelligence engine, is more used in this newest version of Photoshop to enable a slew of amazing capabilities. Sky Replacement, new Refine Edge choices, Neural Filters with an aim toward simplifying complicated processes, and new searchable options for support and other features are among the most notable of these.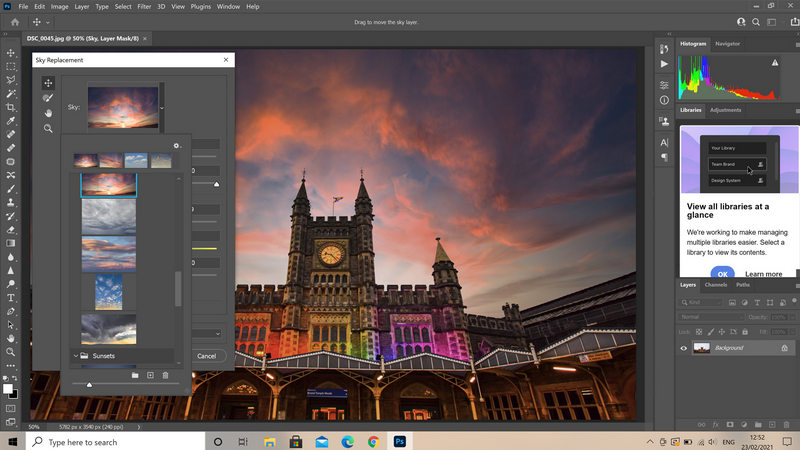 Pros:
• Adobe Photoshop is an industry-standard for graphic design and does its job well
• The integration with other Adobe software is good
• Excellent photo editing tool for professional editors
Cons:
• The operating interface is complicated
• Not friendly to photo editing beginner
• Premium features are expensive
---
Img.Upscaler
Img.Upscaler is an online AI-based photo upscaling tool that can help fix blurry photos and restore them to HD or 4K within a few minutes. This program was created to handle a wide range of images, from cartoons to beautiful photographs of nature; it can magnify and improve anything. Img.Upscaler additionally employs powerful super-resolution technology to ensure that your images are correctly restored and supplied in full HD. And don't worry about privacy; this program safeguards its users' photos and personal information.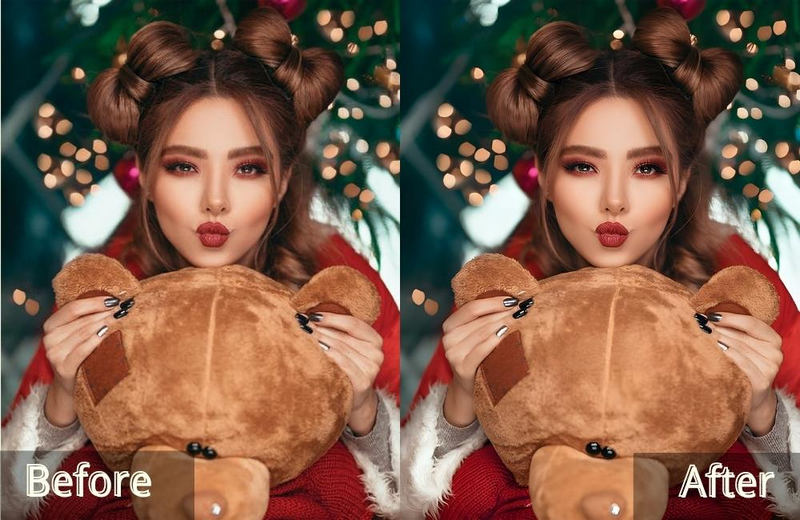 Pros:
• Don't need to install any software on the computer
• Upscale photos up to 4K
• Batch processing is supported
Cons:
• Not free to use
• Limited editing features
---
Conclusion
All the 5 AI image upscaling tools mentioned above have been tested effectively to upscale images to better quality. AVCLabs Photo Enhancer AI is fully intelligent so users only need to choose the appropriate AI model based on their own demands, it not only supports improving image quality but also has other practical features like colorizing, denoising, and removing background; the Luminar AI is also fully powered by AI but it requires users to adjust some parameters based on their own preference; Topaz studio provides a lot of similar features like the AI Upscaler model in AVCLabs Photo Enhancer AI, but it's not popular among professional photo editors. Compared to these 3 AI image upscaling tools motioned above, Adobe Photoshop is clearly more popular and has hundreds of millions of users worldwide, and its powerful and rich video editing tools are loved by professional photo editors. The Img. Upscaler is an online image upscaling tool powered by AI, you just need to add your bad quality images to the program and it will help you enhance your photos within a few minutes. Even though it has very limited features, some people still like it because of its convenience.
All things considered, AVCLabs Photo Enhancer AI seems more competitive among these 5 AI tools considering its rich features and powerful AI models. What's more, It takes care of the needs of both amateur and professional editors. Don't be hesitating trying this amazing AI upscaling tool since it's free to use with the brand watermark.
---

Video Converter

DVD Converter

Video Editor

Enhance Video Quality

Enhance Image Quality

Remove Objects