10 Best Video Editing Apps for YouTube 2023
Since the Covid-19 is spreading all over the world and a lot of people cannot go back to work, some of them start to make YouTube videos by themselves and hope to make some benefits for living. But one big challenge for these new YouTubers is that most of them don't have any experience in video editing, it's too complicated for them to make a satisfactory video for both themselves and fans.
To help both experienced YouTubers and beginners deal with their YouTube videos easily, we have listed 10 excellent YouTube video editing tools in 2023. Hopefully, you could find the one that fits you perfectly.
1: Any Video Converter Ultimate
Any Video Converter Ultimate is one of the most popular video management software worldwide, not only it supports editing videos easily but also allows users to convert their videos to other formats like MP4, M4V, AVI, etc... Additionally, This YouTube video editor also allows you to burn your videos to a blank DVD so that it's pretty simple to make your DVDs with this editor.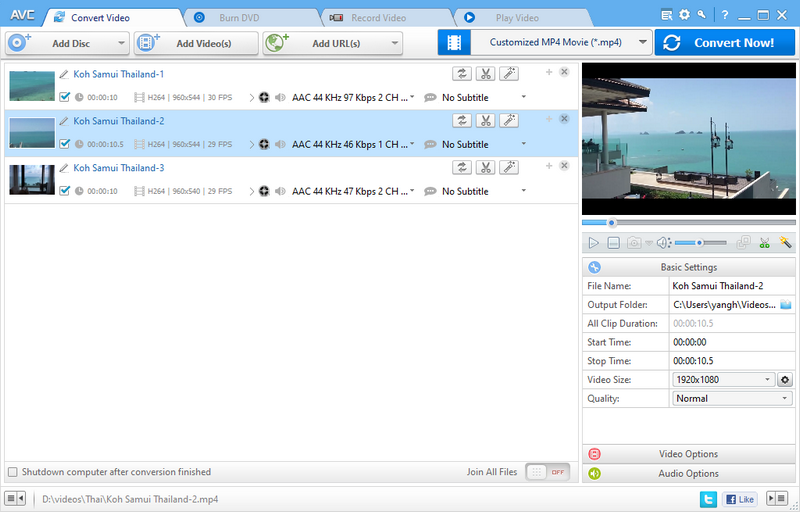 Any Video Converter Ultimate
Record video screen with high output quality.
Download videos and music from 100+ sites.
Convert DVDs & CDs & videos to 200+ formats.
Burn any video to blank DVD disc to create DVDs.
Edit video clips with cut, crop, and special effects.
Support NVIDIA NVENC hardware acceleration.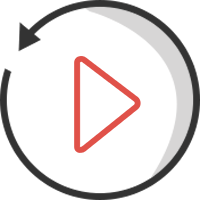 How to Edit YouTube Videos Using Any Video Converter Ultimate
Step 1
Clip video files using Any Video Converter Ultimate
The original video is always too long and contains some useless parts, so it's necessary to delete some of them before uploading to YouTube. Firstly, you should add the original video to Any Video Converter Ultimate. Then click the 'shears' button to start clipping the video. Secondly, you should click 'Start Point' and 'End Point' to trim your desired section. In the end, click the 'Apply' button to save the change.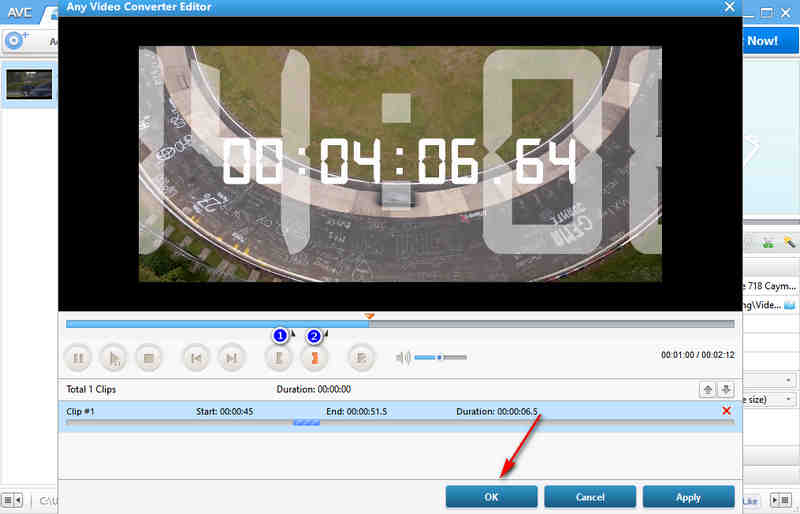 Step 2
Crop videos using Any Video Converter Ultimate
By using Any Video Converter Ultimate, you can easily crop your videos by clicking the 'Add Effects' icon. The only thing you need to do is drag the green line to the position you find it has an excellent performance. Also, it allows you to restore defaults if you are not satisfied with the modification.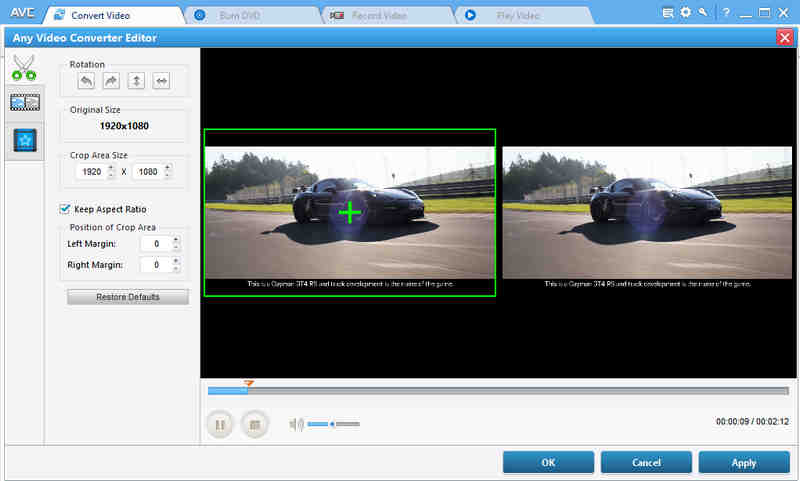 By clicking the 'Add effects' icon, you can add extra texts or images to the video. You are also allowed to modify some key parameters like brightness, contrast, and saturation which are so critical to the video's performance.
Step 4
Merge several videos into one
After you have finished editing your videos and want to merge all clips into one, you just need to turn on the 'Join All Files' feature then click the 'Convert Now' button to start merging several clips into one.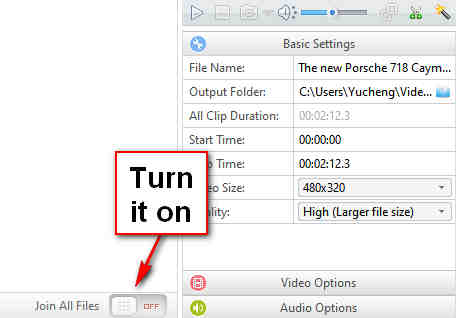 ---
2: Adobe Premiere Rush
Adobe Premiere Rush is a featured rich video editing app that is available on both mobile devices and computers. This app is mainly aimed to help video editing beginners to generate the promoted videos quickly, all the users will be provided with detailed instructions about how to use this app. What's more, it also has a very simple operating interface so that users could find desired features easily.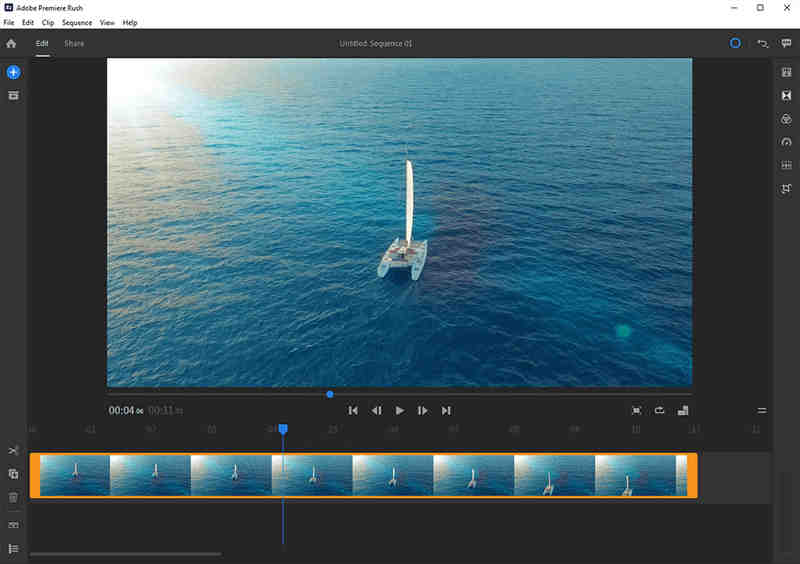 Key Features of Adobe Premiere Rush:
• Arrange video, audio, graphics, and photos with drag and drop
• Trim and crop videos, flip and mirror video clips, and add images, stickers, and overlays to video clips
• Adjust video speed with speed controls and enhance color with intuitive presets and customization tools
• Crop videos for social. Easily resize videos from landscape to portrait to square for different channels. Share your videos with one click to TikTok, Instagram, Facebook, and YouTube
---
3: FilmoraGo
FilmoraGo claims itself as the best video editor for YouTube and TikTok. This mobile device app is designed for people who prefer to edit their videos right on their phones. Most of their users say that this app is really easy to use since they can add multiple effects with a single click. In addition, some users even develop very professional videos without having any basic background knowledge about video editing.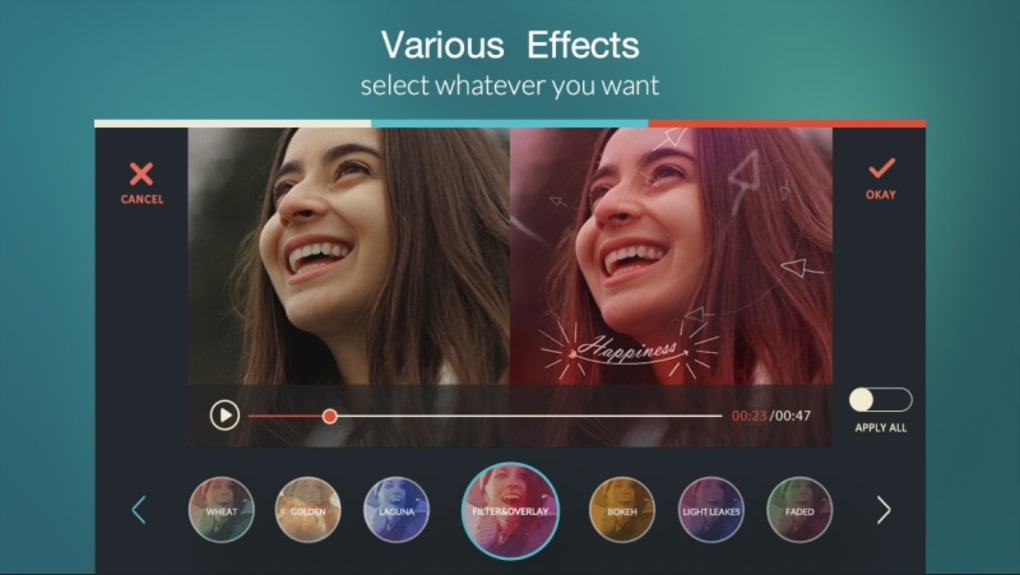 Key Features of FilmoraGo:
• You can adjust the direction, speed, and orientation of the layer as it moves from point to point
• Apply different color filters to make your video stand out
• Crop video and Export it in HD quality, fit your video and photo in any Aspect Ratio
• You can share developed videos to all social apps like YouTube, Instagram, etc
---
4: iMovie
Apple iMovie is welcomed by a lot of beginning video editors since it has a very simple operating interface, new users could easily find the feature they are looking for. For example, if you want to edit a relatively long video around 10 minutes, iMovie allows making transition easily and quickly. Also, beginning video editors can deliver an amazing output video that has Hollywood-style trailers. The only drawback of this app is that it's only available on iOS devices.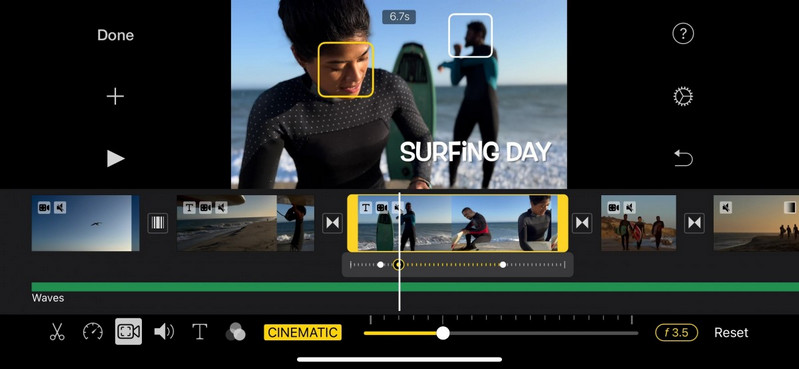 Key Features of iMovie:
• iMovie supports sharing your creation to many video websites like YouTube, Vimeo, or iTunes library
• Add a background soundtrack or reduce background noise for your videos
• Make a customized title or add some fancy texts to your videos
• iMovie contains a lot of special effects like the green-screen tool, freeze-frame, and speed adjuster
---
5: Final Cut Pro
Compared to iMovie, Final Cut Pro contains more video editing features because it's designed for people who are not satisfied with iMovie's limited features. Final Cut Pro is more like a professional video editing tool that is aimed to help professional video editors to deliver a high-level output video for their customers or themselves. Since there are more and more video bloggers posting their videos, it's necessary to make something different if you want to stand out from the huge crowd.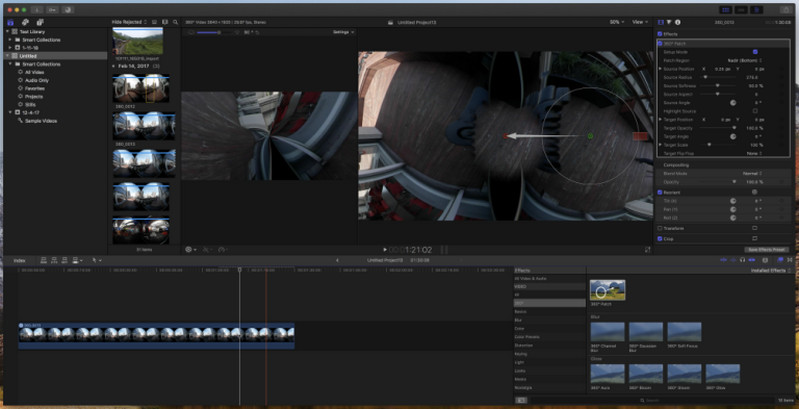 Key Features of Final Cut Pro:
• Support editing 360-degree VR video, including 360-degree titles, VR headset support, effects, and 360-degree patch
• FCP allows users to arrange and trim their videos right on the timeline
• Hundreds of effects are available including transitions, audio effects, text tools, and color tools
• Use AI power to crop the video automatically, FCP will help you to crop the video to the specified size so you can upload the modified video to social platforms directly
• FCP not only supports correcting colors automatically but also allows to adjust color manually by using the Color Adjustment panel
---
6: Pinnacle Studio
The newest version of Pinnacle Studio is considered one of the best pro-level video editing apps. Compared to the previous version, Pinnacle Studio Ultimate 25 can easily apply masks to objects in your videos. Additionally, it also supports editing 8K videos what most video editing apps cannot. I would say Pinnacle Studio Ultimate 25 is a high-level video editing app that may satisfy people who want to make excellent videos. You can even make your videos look like a Hollywood movie using this app. Unfortunately, this app is currently only available on Windows PC.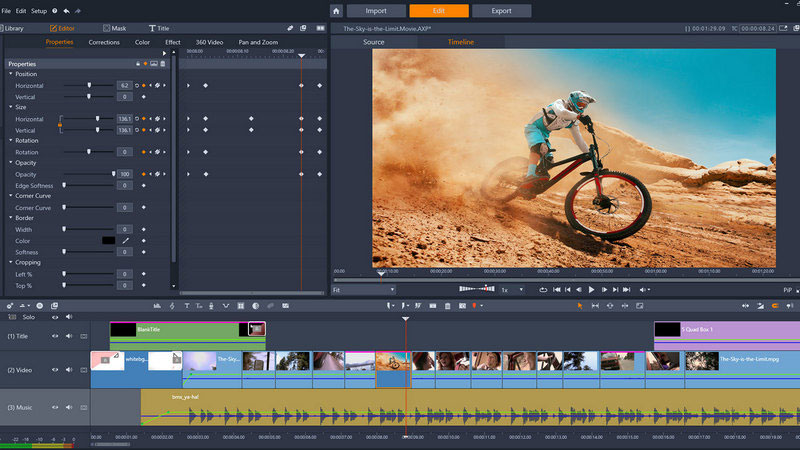 Key Features of Pinnacle Studio:
• Advanced color modification tools including Color Wheels, Tone Curve, HSL Tuning, and Selective Vectorscope which make it easy to adjust colors
• Add special effects to your videos: video masking makes your videos more layering
• Support converting videos to the most popular video formats
• Mix multiple audio files to make the background music
---
7: Lightworks
If you want to be a creative YouTuber and don't have too much budget for video editing. I highly recommend you to try Lightworks because it provides a powerful free version of Lightworks to all their users. Also, you can easily crop your videos to the size you prefer and convert them to a suitable format when you want to upload your videos to some video-sharing websites like YouTube and Vimeo. Lightworks will help you convert your videos to the right format for your chosen video-sharing website automatically.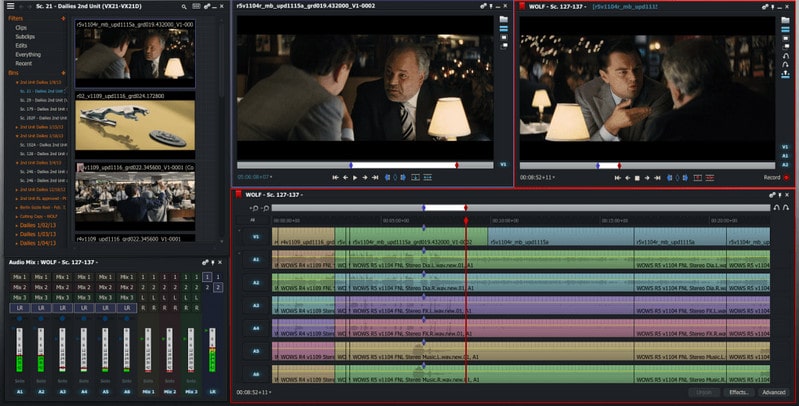 Key Features of Lightworks:
• Easily trim or merge your videos, it also supports multi-cam editing
• Modify the speed of some boring clips in the video
• A lot of effects are supported including preset animations, 3D titles, high-quality audios
• Versatile and precise color correction tools help users improve videos performance
---
8: Blender
Blender may not be the best choice for video editing since it only has some basic video editing tools. But since it's open-source and free software, a lot of YouTube beginners may choose it. Even though it's a very limited tool for video editing, you can still do some basic actions like trimming, masking, and color grading.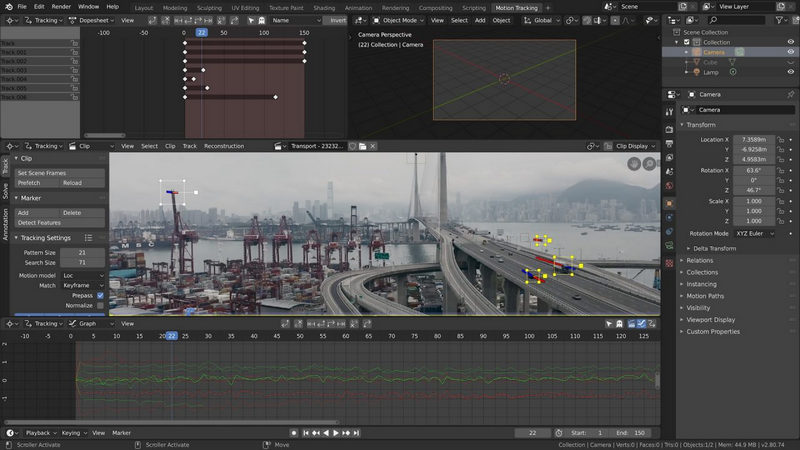 Key Features of Blender:
• The video editor offers some basic editing tools
• Sculpting, retopology, modeling, curves. Blender's modeling toolset is extensive
• Digital sculpting tools provide the power and flexibility required in several stages of the digital production pipeline
---
9: HitFilm
Gaming YouTubers may not be strange about HitFilm. HitFilm is a free video editing app with pro-level VFX tools, this app is welcomed among YouTubers, video editing beginners, gamers, and film students who don't have enough budget. In addition, it's so amazing that this app is suitable for both beginners and experienced editors, it combines complicated features with an easy one and shows them in a simple operating interface.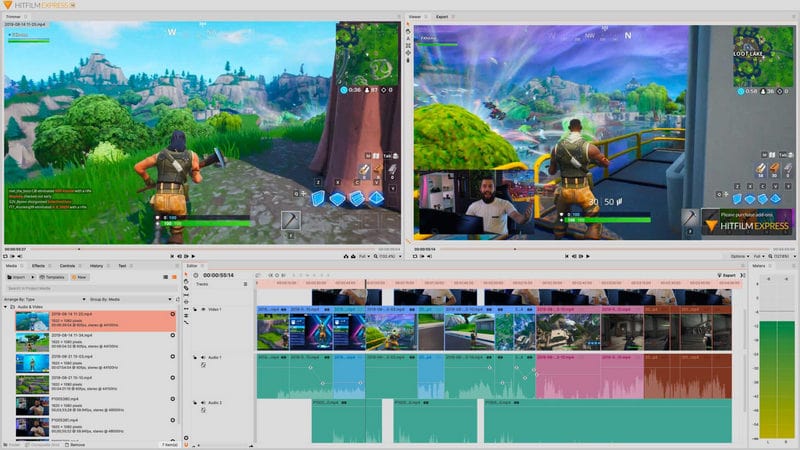 Key Features of HitFilm:
• A huge number of progressed activity devices are accessible inside both editor timelines. This permits you to form and alter sound and video transitions without the have to make composite shots
• There are a lot of animation tools are available at your disposal in composite shots
• Proficient sound altering usefulness permits you to normalize your sound without any requirement for an outside program
• Reframe and alter 360° photographs and recordings interior HitFilm, tweaking the focal point ebb and flow and movement obscure to induce the culminate shot from your film
---
10: Corel Video Studio Ultimate
Corel Video Studio Ultimate is a user-friendly video editing software that was originally released in 2004. It's pretty simple for its new users to operate since it has a straightforward interface. Additionally, Corel Video Studio Ultimate added support for 4K videos recently. VideoStudio 2020 is more streamlined than more seasoned forms of the software — a column of alternate route symbols is presently set following to the see window within the center of the display. Through these, you'll be able to rapidly bounce to movement following, move, and sound impact menus.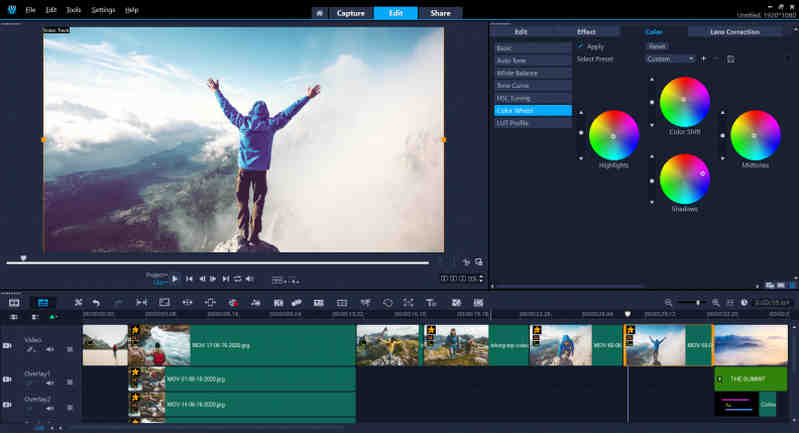 Key Features of Corel Video Studio Ultimate:
• Easily clip, crop, merge videos on the timeline
• Rotate or change the aspect ratio with just few clicks
• Apply focal point redresses to evacuate fisheye twisting captured by wide point or activity cameras, and color rectify clips to adjust the temperature of the light or to form special impacts
• Select from venture formats, title presets, moves, and channels to plunge into fun, natural drag-and-drop video altering with ease
---
Conclusion:
In conclusion, all the 10 apps have been mentioned above are efficient for YouTubers to edit their videos. They can even produce Hollywood-style videos without any professional equipment using apps like iMovie and Final Cut Pro. However, if you are a beginning editor, I highly recommend you to try Any Video Converter Ultimate since most of its editing features like cropping and clipping are free and it's very simple to use.
Highly Recommended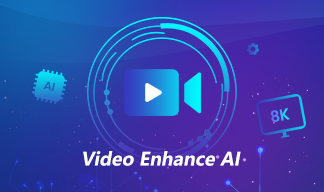 AVCLabs Video Enhancer AI
AVCLabs Video Enhancer AI is an AI-based video enhancement software to upscale video from 480p to 1080p, 1080p to 4K, and up to 8K. With AVCLabs Video Enhancer AI, you can upscale low-res videos to high resolution and bring your old videos a stunningly new look.
Learn More

---

Video Converter

DVD Converter

Video Editor

Enhance Video Quality

Enhance Image Quality

Remove Objects