Top 5 Best Waifu2x Alternatives to Upscale Anime Images Online without Losing Quality
"How do you upscale an anime picture online for free? What are the best Waifu2x alternatives to upscale anime images online without losing quality?" - Jason Weiesnbach
If you're an ardent fan of Japanese anime and manga, chances are you have come across the term 'waifu2x' at some point. But, what exactly is Waifu2x? In this post, we will explore more on the topic more by telling you everything you need to know about waifu2x images, and the best Waifu2x alternatives to upscale anime images online without losing quality, as well as how they can help you get that perfect waifu2x images. Just keep reading to discover more!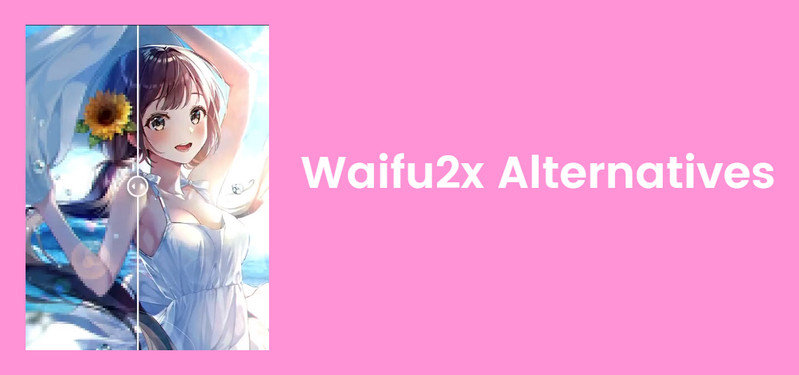 Part 1: What Is Waifu2x
Waifu2x is an image super-resolution upscaling algorithm for upscaling low-detail Anime-style art or images without losing their quality using Deep Convolutional Neural Networks. It uses artificial intelligence to upscale the images and generates new, bigger images that are of much higher quality than their original counterparts. It was developed as a proof-of-concept project by a team of researchers at Kyoto University and has since become an essential part of the anime community. Nowadays, most people use waifu2x images to upscale their favorite anime images and show off their incredible skills on social media. Waifu2x stands for "Wide-angle Image-focused Upscaling to go beyond the original Pixel", and is based on the idea that images are essentially light that has traveled through a lens and hit a sensor. It is designed to upscale pixelated images that have been compressed by digital cameras or scanners and then decreased in size. The upscaling algorithm allows you to increase the resolution of anime images without losing their quality.
---
Part 2: Top 5 Best Waifu2x Alternatives to Upscale Anime Images Online
Fortunately, there are several alternative tools available that can upscale your images just like waifu2x does. So, if you don't want to download or use the original waifu2x algorithm, here are some alternative choices. Let's check out the 5 best Waifu2x alternatives to upscale anime images online, and enhance anime images' quality online.
1. AVCLabs Photo Enhancer AI Online
AVCLabs Photo Enhancer AI Online is a great AI-based alternative to Waifu2x on the market. You can use this AI Anime Upscaler to upscale or increase the resolution of any kind of image like landscape, wildlife, portrait, anime, wedding, night, macro, still life, or product, to 2x, 3x, or 4x for purpose of big-screen wallpapers, printing, advertisements, and more. Powered by perfect combination of AI technology and machine learning algorithm, it upscale waifu anime images without any quality loss. What's more, it comes with many features like an enlarger, sharpener, denoiser, enhancer, face retoucher, and background removal.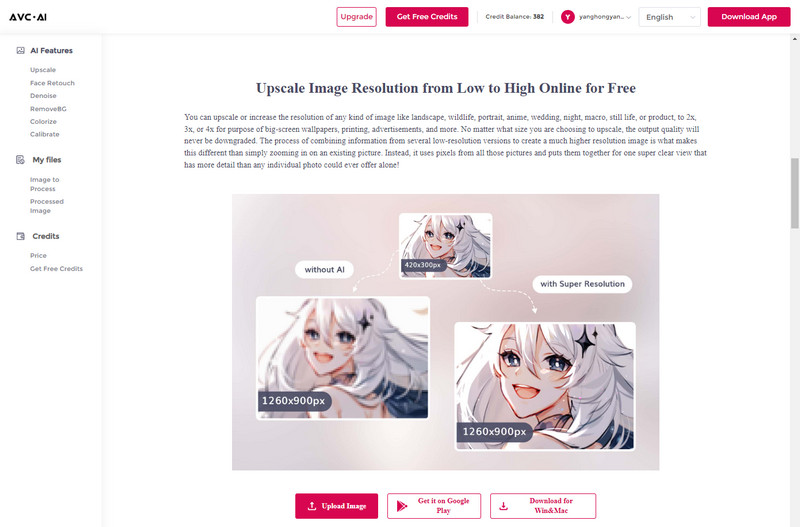 Photo Enhancer AI
Upscale images with super-resolution.
Sharpen images online 100% automatically.
Fix blurry photos by removing noise & grain.
Face Retouching tool to make portraits beautiful.
Naturally turn B&W photos into colors.
Calibrate and fix the color issue of photos.
Make the images' backgrounds transparent.
No editing skills are needed.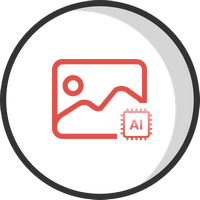 Pros:
• Secure, convenient-to-use, and online tool
• Enlarge images up to 4x online free automatically
• Rich advanced image enhancement features are provided
• Batch processing is supported
• Multiple options to get free credits
Cons:
• A good network condition is needed during the whole process
---
2. Let's Enhance
Let's Enhance is another powerful online image upscaling tool that works for all kinds of images, not just anime images like Waifu2x, and it produces excellent results. Like Waifu2x, Let's Enhance uses Deep Convolutional Neural Networks to train the tool and increase size without reducing image quality.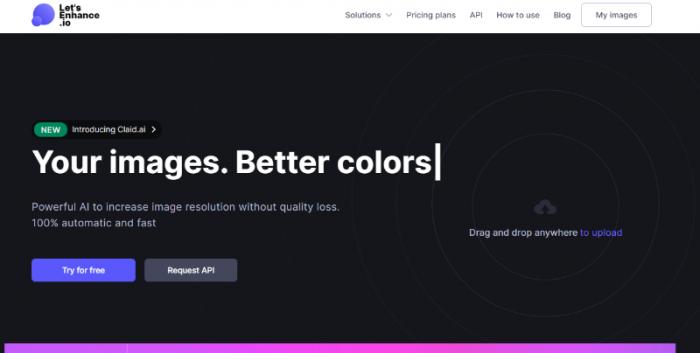 Pros:
• Customizable upscaling up to 16x
• Bulk processing
• Enhancement tools are offered
Cons:
• Lack of RAW formats support
• Free plan limited to 5 photos
---
3. VanceAI Anime Upscaler
VanceAI Anime Upscaler is an amazing waifu2x alternative that allows you to double the size of images all the while improving their image quality. Using this more upscale anime, which utilizes the more complex algorithms provided by Waifu2x, you can go up to 8x or even 16x. It is one of the online tools that you can access via VanceAI's website.
Pros:
• One of the best UI designs for an online image editor
• Offers multiple anime-based tools to get creative
• Provides good results in a short time
Cons:
• Limited free use
• It has a limited number of export options
---
4. AI Image Enlarger
AI Image Enlarger is also one of the best alternative to waifu2x. It uses the latest AI upscaling technology to help users produce high-quality anime wallpaper by upscaling small or low-quality pictures. It could smooth and improve the picture quality and make the detail or texture smoother. Fix some blurry parts and enhance the pixel to the best.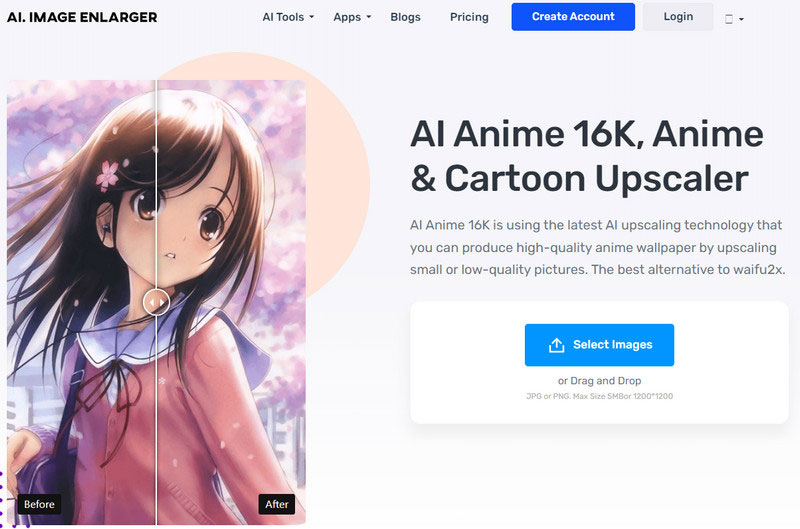 Pros:
• Can enlarge an image up to 800%
• Automatically detects the issues with the pictures and work on each problem
• Very minimal rates
Cons:
• Doesn't have an editing feature
• The price range is high
---
5. Bigjpg
Bigjpg is a great alternative to Waifu2x if you'd like to upscale anime and regular images. Based on Waifu2x, it also uses neural networks to enhance images when upscaling them. Apart from supporting anime images, Bigjpg has expanded to support regular images as well.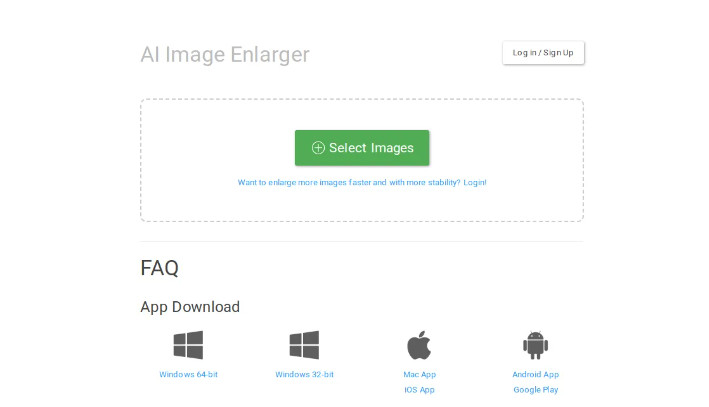 Pros:
• Batch upload multiple images at once
• Enlarge up to 16x without losing quality
• automatic waifu2x site
Cons:
• The paid version is not useful for all
• It sometimes takes a lot of time
---
Conclusion:
All in all, the 5 waifu2x alternatives mentioned above are extremely easy to use. If you have some low-resolution images, illustrations, or anime pictures you want to enhance or upscale. You can select the one from the 5 waifu2x alternatives. For anime images and for enhancing old photos, colorizing, and more, I'd recommend the AVCLabs Photo Enhancer AI Online.
---
Highly Recommended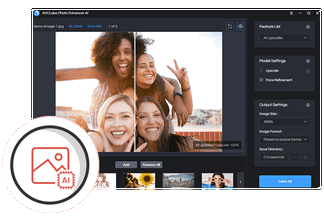 AVCLabs Photo Enhancer AI
If you wanna get better-quality pictures, process multiple photos more stably at the same time or crop photos, the desktop AI Photo Enhancement tool - AVCLabs Photo Enhancer AI is highly recommended. It comes with advanced features, such as adjusting the brightness, contrast, and saturation of photos.
Learn More

---

Video Converter

DVD Converter

Video Editor

Enhance Video Quality

Enhance Image Quality

Remove Objects