How to Unpixelate Images Online for Free
"How do I unpixelate an image online for free? Help, please." - Nathan Writes
The internet is one of the best ways to share and store photos. But if you're like most people and have been taking more photos than usual in recent years, you may also have a lot of images with pixelated details that may be hard to look at. In some situations, this is unavoidable. Image sensors or recording conditions may limit what you can take pictures of. However, even with a high-quality camera, it's not uncommon for an image to appear pixelated because of compression issues or low light.
Here we will introduce you to top 3 AI tools to unpixelate images online for free and remove unnecessary noise without compromising on quality.
Read on to learn how to unpixelate an image online for free.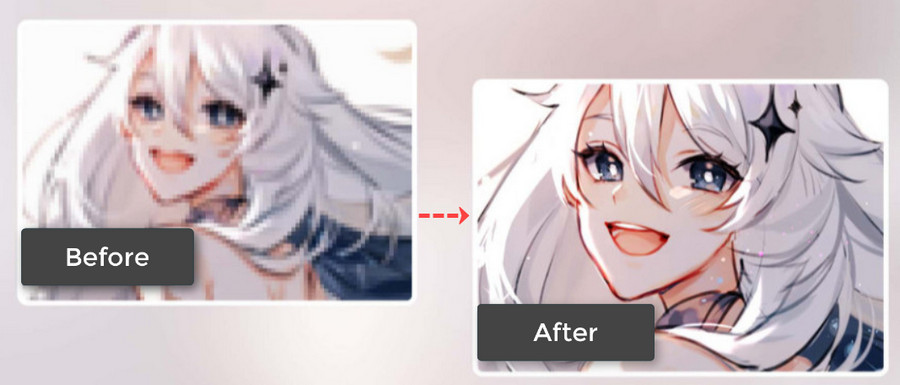 Part 1: Why Do Photos Become Pixelated
There are various reasons why photos become pixelated. Some of the most common reasons for this are:
1. Low light
In low light conditions, cameras use a longer exposure time to let in more light. However, this causes the pixels in the sensor to become larger and, as a result, more noise can build up in an image.
2. High ISO settings
Higher ISO settings mean that the camera sensor will receive more light; however, it can also introduce more noise in the image.
3. Sensor model
Some sensor types are more susceptible to noise and artifacts compared to others.
4. Exposure model
An image's exposure model controls how much light goes through the sensor. If the exposure model isn't set correctly, it can cause images to be too bright or too dark. If an image is too bright, shadows may become pixelated as the sensor can't record enough details.
5. Image Format
The image format can also have an impact on how pixelated or noisy an image appears. Images that are highly compressed may have a pixelated appearance.
---
Part 2: Top 3 AI Tools to Unpixelate Images Online for Free
Luckily, advancements in artificial intelligence (AI) have led to the development of powerful tools that can help restore and unpixelate these images. In this part, we will explore the top 3 AI tools that can effectively unpixelate images online for free.
1. AVC.AI
If your images are pixelated and you're looking for a quick and easy way to un-pixelate them, a good place to start may be with an AI-powered image editing tool - AVC.AI. It is a full-featured AI image enhancer utilizes advanced AI algorithms to analyze and enhance pixelated images, bringing back their original quality and sharpness. The built-in image depixelizer feature makes it easy to fix pixelated images online without affecting the overall quality of images.
What's more, AVC.AI enables users to increase the images' resolution by 4 times without ruining quality, remove the noise from images, sharpen blurry images, etc. No advanced photo editing skills like Photoshop are required.
Key Features of AVC.AI
Remove any unwanted objects from photos.
Upscale image by 400%.
Instantly retouch portrait to make it stunning.
Reduce or remove noise from a noisy image.
Remove the background from the photo.
Colorize black&white pictures.
Fix color casts in your digital photos.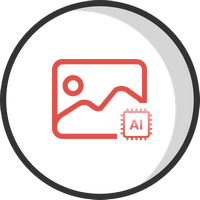 Simple Steps to Unpixelate Images Online for Free with AI
Step 1
Add One or Multiple Pixelated Images to AVC.AI
Access the online depixelate image tool with any web browser (such as Google Chrome, Firefox, Safari) you have on your device.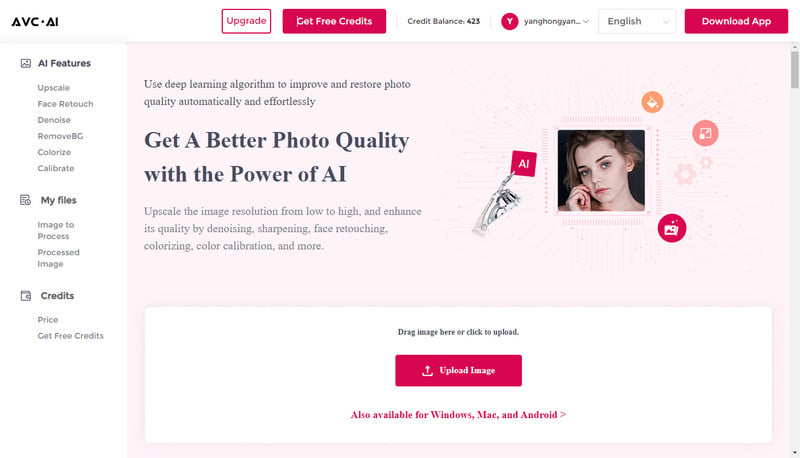 Once on the web tool, click on the Upload Image button to import pixelated pictures. You are also able to directly drag and drop pixelated images to this online image unpixelating tool.
Note: The supported input formats are: *.png, *.jpg, *.jpeg, *.bmp, *.jfif and *.webp.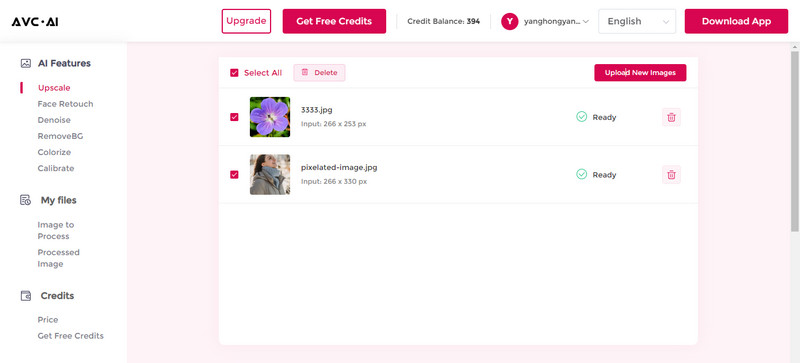 Step 2
Choose the AI Model to Start to Unpixelate Images Online for Free
We suggest you select the Upscaler model to go forward.
Tips: AVCLabs Photo Enhancer AI Online provides its user 100% to 400% options for scale size, simply choose the size you prefer. You are allowed to switch on the Face Refinement option to unpixelate portrait or selfies.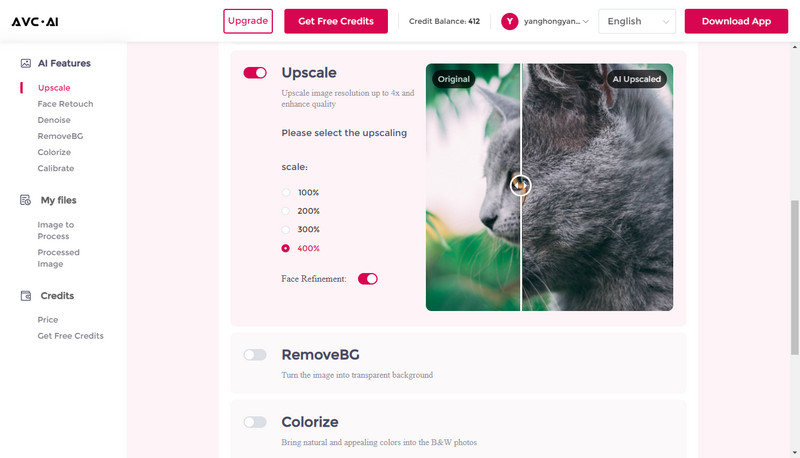 Once all the settings are set up, tap on the Start Processing button to start unpixelating images online.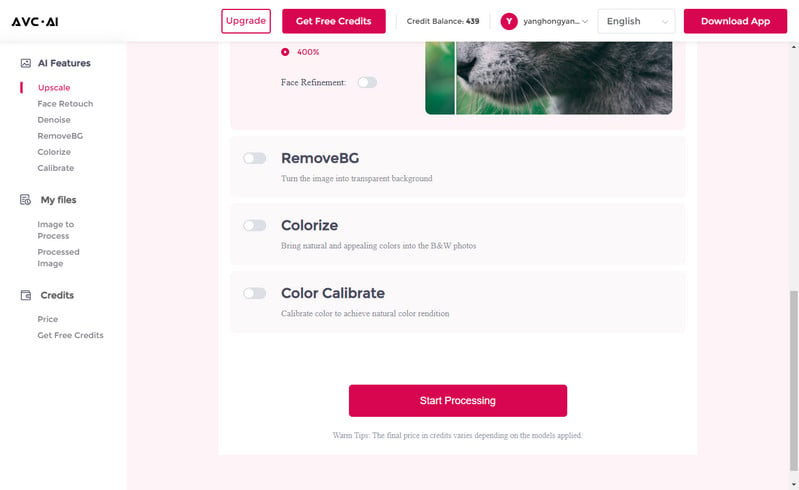 Step 3
Save Unpixelated Images to Computer for Free
After the image depixelated process is done, you can switch to the Processed Image tab and hit on the Eye icon to preview the original and unpixelated images.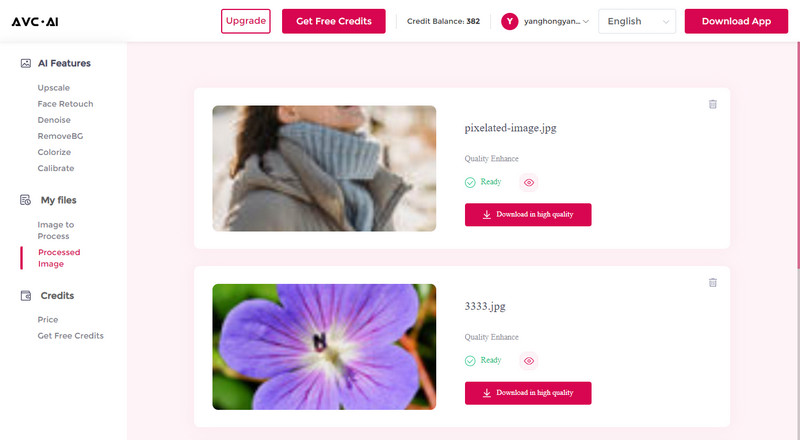 If the result can satisfy you, just click on the Download Image button to save the unpixelate images to your computer. The output format is *.jpg.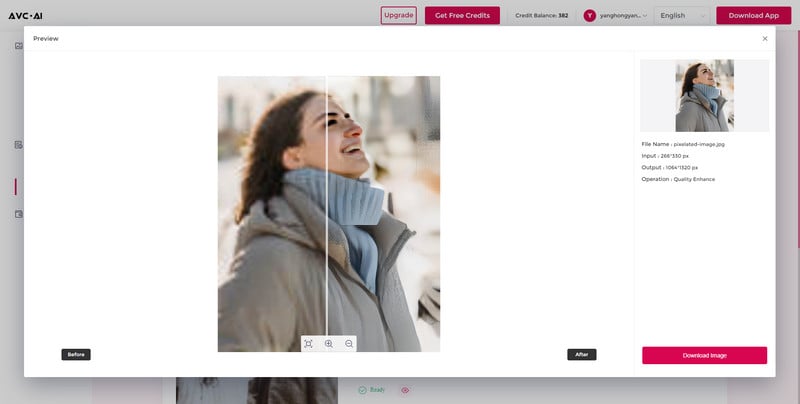 Tips: The processed photos will be deleted after 72 hours, please download them to your computer in time.
---
Pros:
• Unpixelate images online in batch
• Powerful AI to enhance the quality of images
• Automatic processing without compromising quality
• Offer a simple and intuitive interface, allowing users to easily upload and enhance images
•Web-based AI image depixelator, compatible with different platforms
Cons:
• Limited output format
---
2. Let's Enhance
Let's Enhance is another popular AI-based image enhancement tool that can effectively remove pixelation from images online. This image depixelating tool utilizes advanced neural networks to analyze and reconstruct the missing details in pixelated images.
Unpixelate Images Online for Free through Let's Enhance
Step 1. Open Let's Enhance website, drag and drop your pixelate image to Let's Enhance.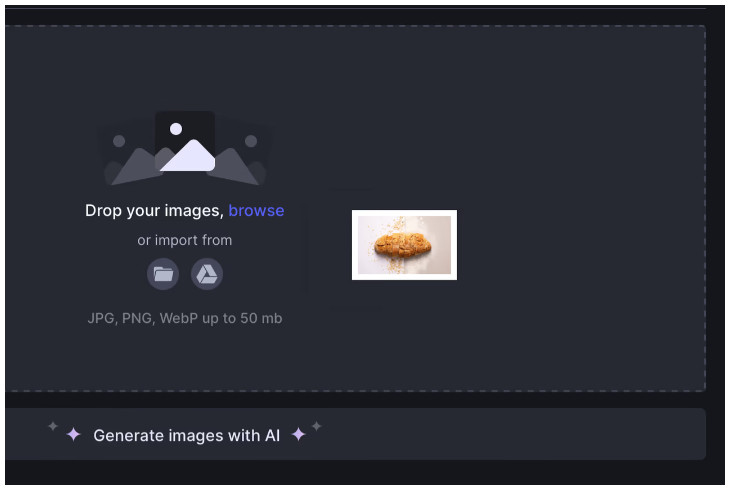 Step 2. Choose the Smart Enhance model to unpixelate your image. Alternatively, you can choose to use a 2x upscaling factor, which enhances clarity when zooming in on an image. Then click the Start processing button.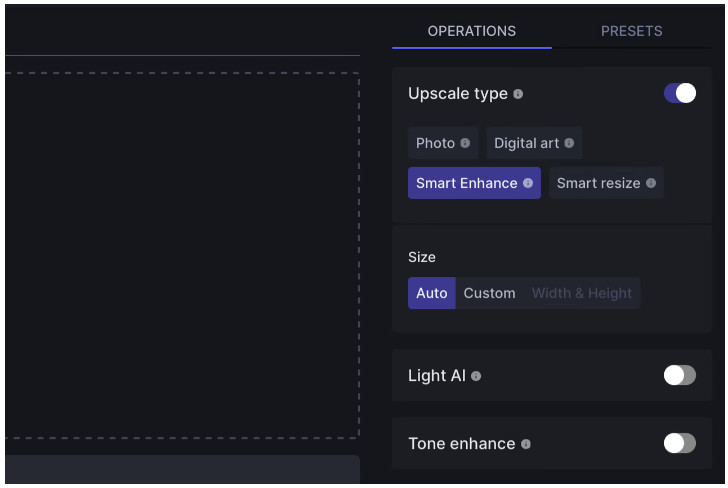 Step 3. Once the image unpixelating process is done, hit the "download" button to download an unpixelated image to your device.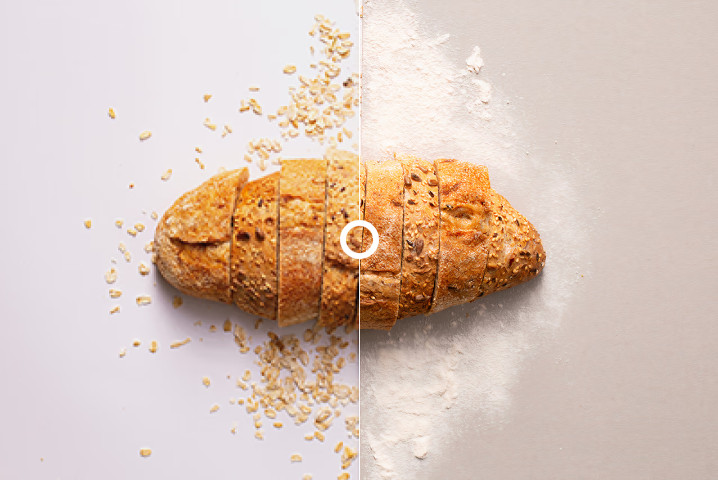 ---
Pros:
• Easy to use with a simple and intuitive interface
• Employ deep learning algorithms to intelligently upscale and enhance pixelated images without sacrificing quality
• Support processing multiple images simultaneously, saving time and effort
Cons:
• The free version of Let's Enhance may have restricted access to some advanced features
---
3. Pixelied
Pixelied is an AI-powered solution that helps you remove pixelation with a few clicks directly in your browser. It aims to assist users in creating professional-looking designs without the need for advanced design skills. With its AI technology, Pixelied helps users depixelate images online for free to create visually appealing graphics, and design social media posts, presentations, and more.
Unpixelate Images Online for Free by Pixelied
Step 1. Go to the Pixelied website and navigate to the depixelate image feature.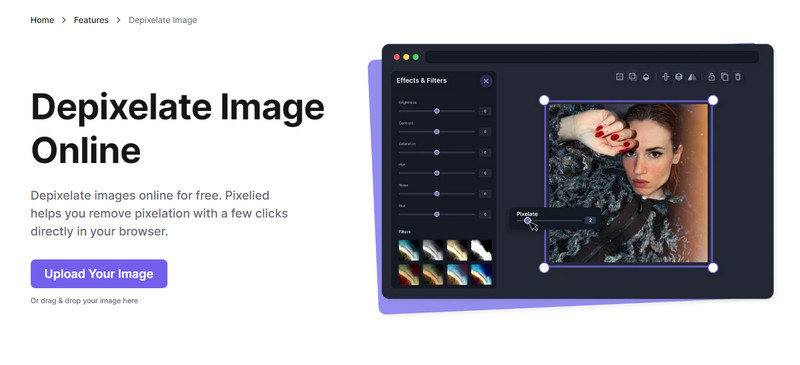 Step 2. Click the Upload Your Image button to upload an image from your computer.
Step 3. After uploading your image, choose the level of enhancement you want to apply.
Step 4. Download the depixelated image in various file formats.
---
Pros:
• AI-powered image depixelation
• User-friendly interface, making it accessible for beginners with limited design experience
• Supports multiple file formats
Cons:
• Limited free version, the free version of Pixelied may have restrictions on certain features and access to premium templates and assets
---
Part 3: Tips to Avoid Generating Pixelated Images
Here are some tricks to avoid generating pixelating images.
1. Use a high-end camera
Always use a high-end camera to ensure that your photos are as high-quality as possible. In order to avoid capturing too much noise and artifacts, it's recommended to always use a tripod and a remote shutter.
2. Use a low ISO setting
The lower the ISO setting, the less noise you'll capture in the image.
3. Use a low shutter speed
The lower the shutter speed, the less noise you'll capture in the image.
4. Use a long exposure time
The longer the exposure time, the less noise you'll capture in the image.
---
Conclusion:
In conclusion, understanding why photos become pixelated is extremely important if you want to avoid it and maintain quality imagery. Through the use of AI-based tools, such as AVC.AI, Let's Enhance and Pixelied, you can successfully unpixelate certain images for free online. As a final recommendation, following the tips mentioned in this blog post will help you capture more clear pictures and enhance overall image quality. Now that you know more about how to prevent pixelation in your photos, start taking higher quality pictures that are free from distortion today! Investing in the right camera or lens and software can also help sharpen your work to create beautiful visuals with dazzling clarity. With these tips in mind, photographing with pro-level results is much easier than you think — don't be afraid to experiment and try new things!
---
Highly Recommended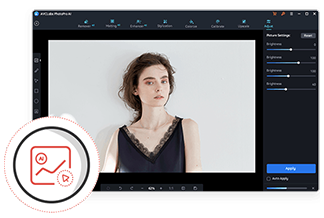 AVCLabs PhotoPro AI
If you wanna get better-quality pictures, process multiple photos more stably or crop photos, the desktop AI Photo Enhancement tool - AVCLabs PhotoPro AI is highly recommended. It offers a wide range of editing tools, a user-friendly interface, and supports partial area editing with selection Tools.
Learn More

---

Video Converter

DVD Converter

Video Editor

Enhance Video Quality

Enhance Image Quality

Remove Objects