How to Make A Pixelated Image Clear Online for Free
"How can I make a pixelated image clear? Is it possible to depixelate an image online?" - Shadma Khatoon
If you're not a photo editing pro, then you may find it challenging to adjust your images. It can be a struggle to find the right filters and adjust them so that they look good. Luckily, you can get the job done with AI Image Depixelate Tools like AVCLabs Photo Enhancer AI Online. In this article, we will show you how to make a pixelated image clear online for free.
Keep reading to learn how to fix pixelated images online with AI.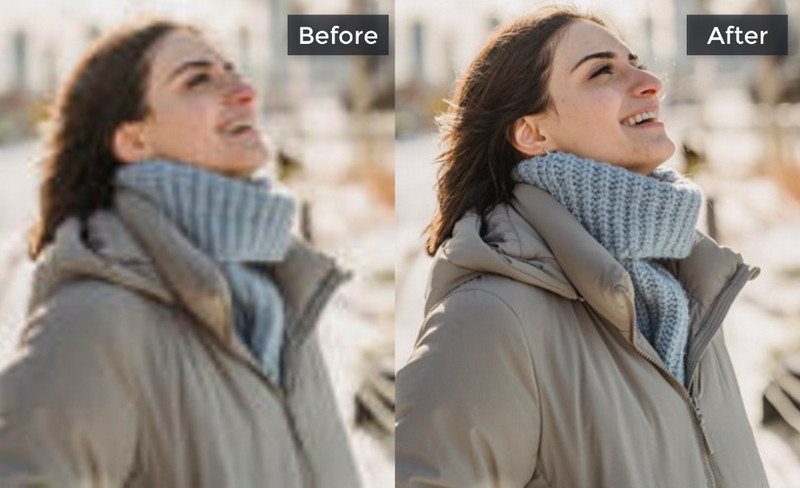 Part 1: What Is A Pixelated Image
A pixelated image is an image that has been compressed using an algorithm to reduce its file size. The image is then broken down into tiny squares, or 'pixels'. The more an image is compressed, the more pixelated it is. Pixelated images are mostly seen on the internet, especially in forums or on social media platforms such as Facebook or Instagram. The main reason images become pixelated is because they were saved in low quality. They can also be due to a fault in the image's source. Whatever the reason may be, it's generally easy to fix with just a few simple steps. You can also prevent images from becoming pixelated or blurry by editing them properly. You can do this by choosing the right editing software, setting the right settings, and saving your images in the right format.
---
Part 2: How to Make A Pixelated Image Clear Online for Free
When it comes to making a pixelated image clear, an AI-powered online depixelate image tool - AVCLabs Photo Enhancer AI Online is highly recommended. Driven by AI technology and trained on millions of images, it can genuinely make small images larger without causing pixelation, restore the details, putting the missing pixels in place.
Moreover, AVCLabs Photo Enhancer AI Online allows users to increase the images' resolution without losing quality, remove the noise from pictures, sharpen blurry images, etc. No PhotoShop skillsare needed.
Photo Enhancer AI
Upscale images with super-resolution.
Sharpen images online 100% automatically.
Fix blurry photos by removing noise & grain.
Face Retouching tool to make portraits beautiful.
Naturally turn B&W photos into colors.
Calibrate and fix the color issue of photos.
Make the images' backgrounds transparent.
No editing skills are needed.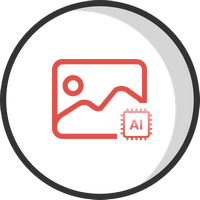 Just follow the guide below to turn pixelated photos into crystal-clear photos through AI enlarging.
Step 1
Upload One or Multiple Pixelated Images to AVCLabs Photo Enhancer AI Online
Navigate go to the online depixelate image tool with any browser (such as Google Chrome, Firefox, Safari).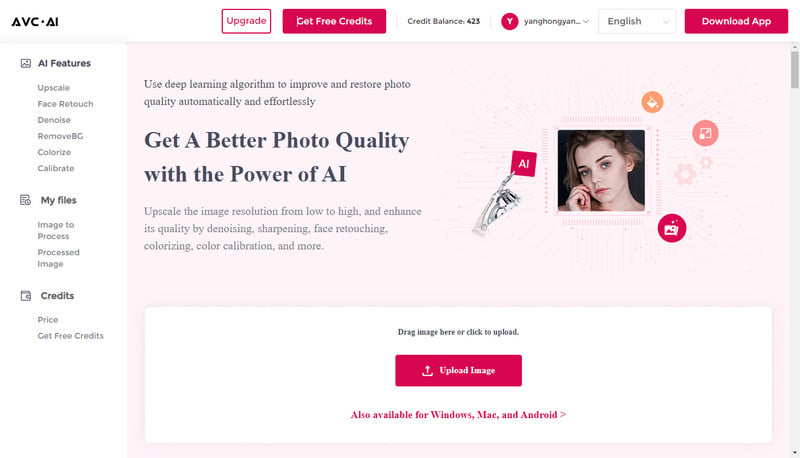 Drag and drop one or multiple pixelated images to this online tool. Alternatively, you can click on the Upload Image button to import pixelated pictures.
Note: The supported input formats are: *.png, *.jpg, *.jpeg, *.bmp, *.jfif and *.webp.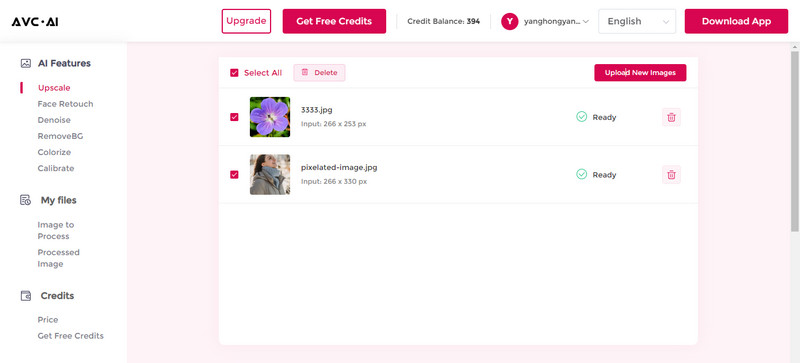 Step 2
Choose the AI Model to Start to Unpixelate Images Online for Free
Here, you are suggested to select the Upscaler model to get started to unpixelate photos automatically.
Tips: It offers 100% to 400% options for scale size, just choose the size according to your need. If needed, you are able to turn on the Face Refinement option to depixelate portrait photos.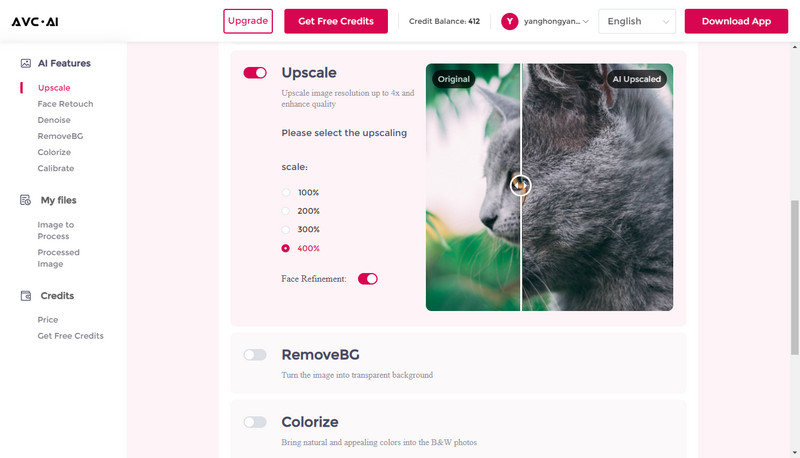 After all the settings are done, click on the Start Processing button to start making pixelated images clear.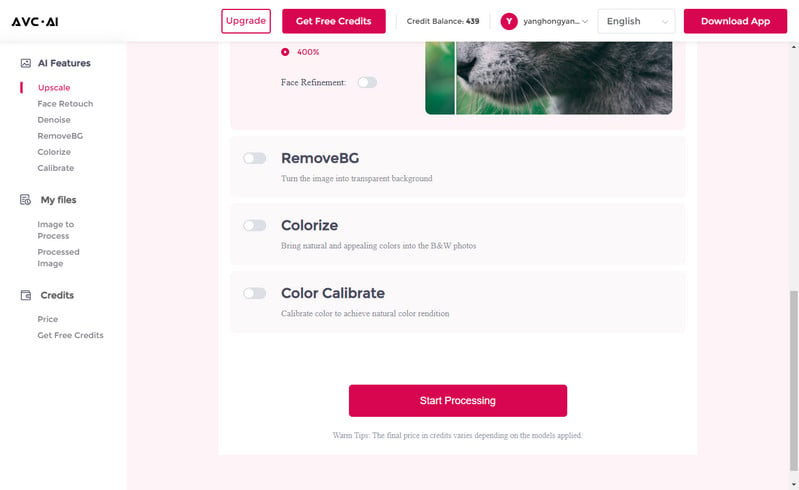 Step 3
Download Unpixelated Images to Computer for Free
Once the image depixelated process is completed, simply switch to the Processed Image tab and click on the Eye icon to preview the original and depixelated photos.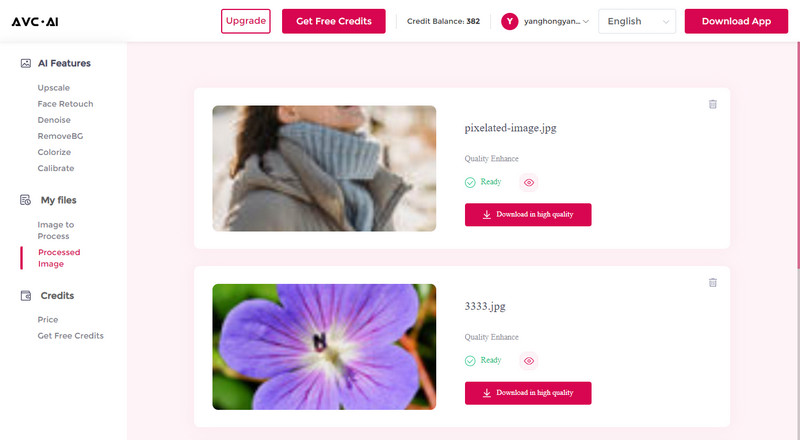 If you are happy with the result, just click on the Download Image button to save the unpixelate images to your computer. The output format is *.jpg.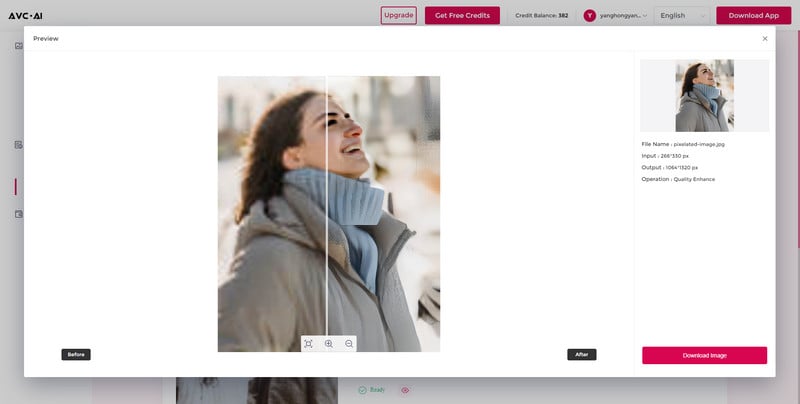 Tips: The processed photos will be deleted after 72 hours, please download them to your computer in time.
---
Part 3: Type of Images that can be Depixelated
Depixelation is useful for various types of images, including low-resolution, old or deteriorated photographs, and images captured in low-light conditions. AVC.AI uses advanced algorithms and image enhancement software can restore clarity and remove pixelation, revealing hidden details.
1. Low-resolution photos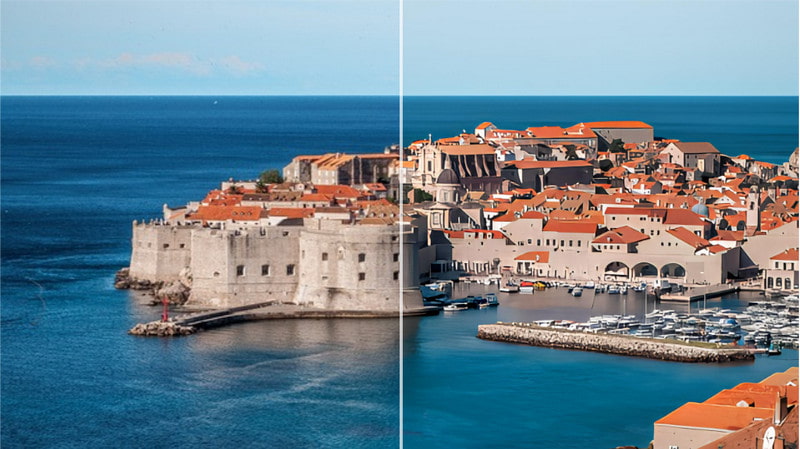 2. Old or deteriorated photos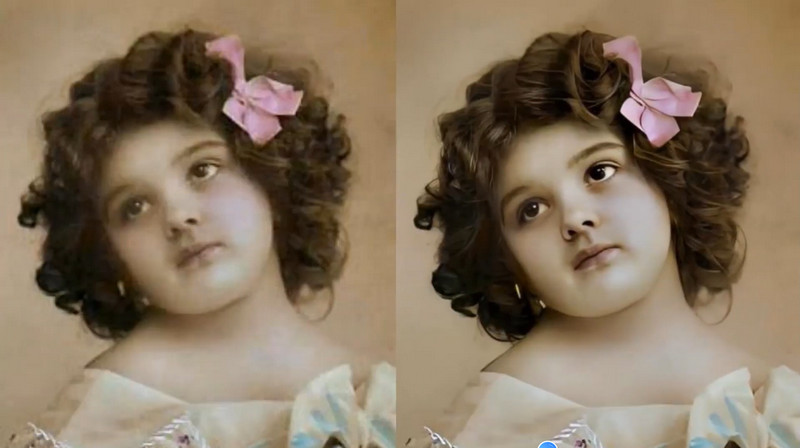 3. E-commerce photos
4. Anime photos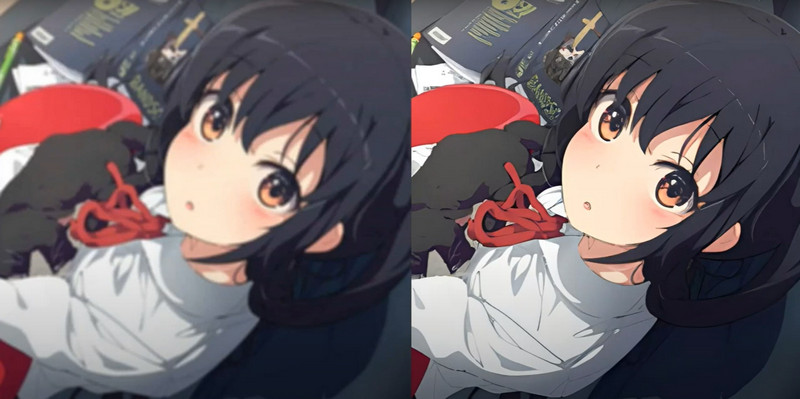 ---
Part 4: How to Prevent Images from Pixelated or Blurry
There are a few things you can do to help avoid producing pixelating images. Now let's learn how to prevent images from getting pixelated or blurry. Just check them out.
1. Use higher resolution
The resolution of the source image is a critical aspect when it comes to avoiding pixelation. When editing photos or uploading them to social media use source files with the highest resolution.
2. Change your ISO settings
When taking photographs make sure your camera's ISO setting is as low as lighting allows. The higher the ISO, the more likely you'll encounter digital noise and grain in your images. Anything 800 or over is generally considered high though every camera handles ISO a bit differently.
3. Use a tripod
Another thing you can do is to use a tripod when taking photos. A tripod will help keep your photos from being blurry and will also reduce the amount of movement in your photos.
---
Conclusion:
In this article, we've discussed how to make a pixelated image clear online. We've also discussed how to prevent images from becoming pixelated or blurry. With these tips, you'll be able to make your images look great regardless of how they were saved or edited.
---
Highly Recommended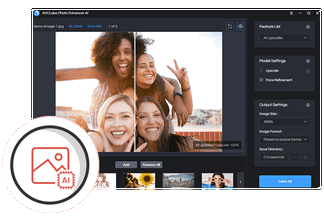 AVCLabs Photo Enhancer AI
If you wanna get better-quality pictures, process multiple photos more stably at the same time or crop photos, the desktop AI Photo Enhancement tool - AVCLabs Photo Enhancer AI is highly recommended. It comes with advanced features, such as adjusting the brightness, contrast, and saturation of photos.
Learn More

---

Video Converter

DVD Converter

Video Editor

Enhance Video Quality

Enhance Image Quality

Remove Objects