How To Easily Remove Watermarks from Photos Online (For FREE!)
Have you ever stumbled across the perfect picture, only to find that it has a watermark or logo plastered all over it? Or have you ever experienced uploading your own picture to social media only to find that a watermark has been added to the picture, and you have already deleted the original picture? Frustrating, right? Now you don't have to put up with it any longer! Removing watermarks from photos online is easier than you might think, and it usually doesn't cost you a penny. There are several free tools and services that you can use to remove watermarks from photos with just a few clicks. In this article, we'll discuss how to easily remove watermarks from photos online for free with AVC.AI and other online tools, as well as explain the steps you need to take. In no time, you'll be able to get the perfect picture you want without the pesky watermark getting in the way. So, let's get started!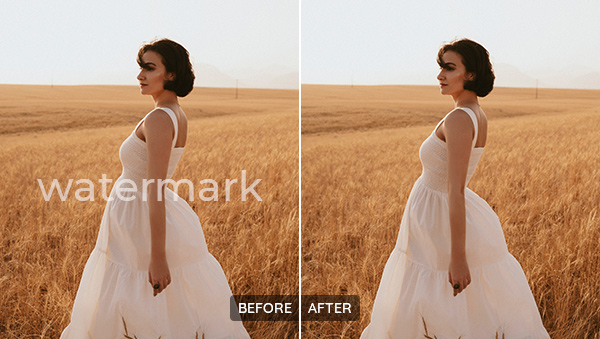 The Benefits of Removing Watermarks from Photos Online
Here are some of the reasons why you should consider removing watermarks from photos online:
1. Cost and Time Savings – Removing watermarks online can save you money and time, as many websites and services are totally free and remove watermarks automatically with the advanced inpainting method.
2. Increased Exposure – Removing watermarks can increase the exposure of your photos, as people may be more likely to share them if they don't have a watermark on them. This can help to spread your work, and reach more people.
3. Easier Editing – Removing watermarks can also make it easier to edit your photos, as the watermark can sometimes interfere with some editing processes.
---
Methods to Remove Watermarks Online for Free
Method 1: Remove Watermarks from Photos Online for Free with AVC.AI
AVC.AI is an invaluable tool for anyone who needs to quickly and easily remove any unwanted objects like watermarks, logos, wires, etc. from their digital images. It uses advanced computer vision algorithms, and deep learning-based image inpainting methods to identify any object and watermark in the image and automatically remove it as well as reconstruct the masking objects. The process is simple, fast, and efficient, allowing users to quickly edit their photos without lingering watermarks getting in the way.
Supported Input formats: PNG, JPG, JEPG, BMP, JFIF, and WEBP.
Features of AVC.AI
Remove any unwanted objects from photos.
Upscale image by 400%.
Instantly retouch portrait to make it stuning.
Reduce or remove noise from a noisy image.
Remove the background from the photo.
Colorize black&white pictures.
Fix color casts in your digital photos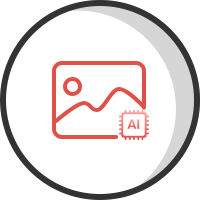 Steps to Remove Watermarks from Photos Online for free with AVC.AI
Using AVC.AI is simple and straightforward, you can finish the whole process in only 3 steps.
Access AVC.AI using your web browser without any cost to erase watermarks, and there is no need to sign in. Nevertheless, it is highly recommended to do so since you will get some free credits on your initial registration, and then you can use them to explore other functions like upscale, sharpen, and denoise your other imperfect images.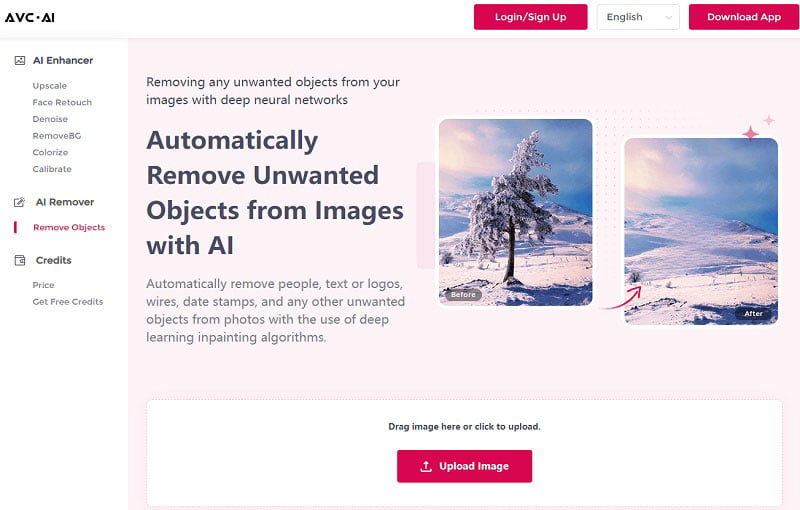 Step 2
Upload an Image and Cover Watermarks with Brush Tool
To add an image with watermarks, select the 'Remove Objects' button and then press 'Upload Image' or just drag the image and drop it.
Make use of the Brush tool to cover watermarks. You can adjust the size of the brush to make it easier to paint the elements with more precision.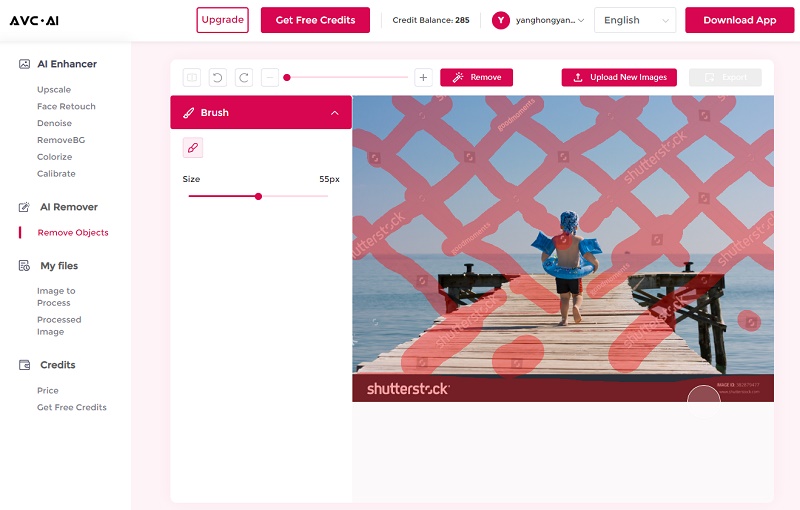 Step 3
Start Removing Watermark and Download the Processed Images
Once all the watermarks on the image have been identified, press the Remove button to initiate the process. This should only take a few moments, and when it is complete, you can press the Contrast button to see the difference before and after. Lastly, hit the Export button to get the image without the watermark.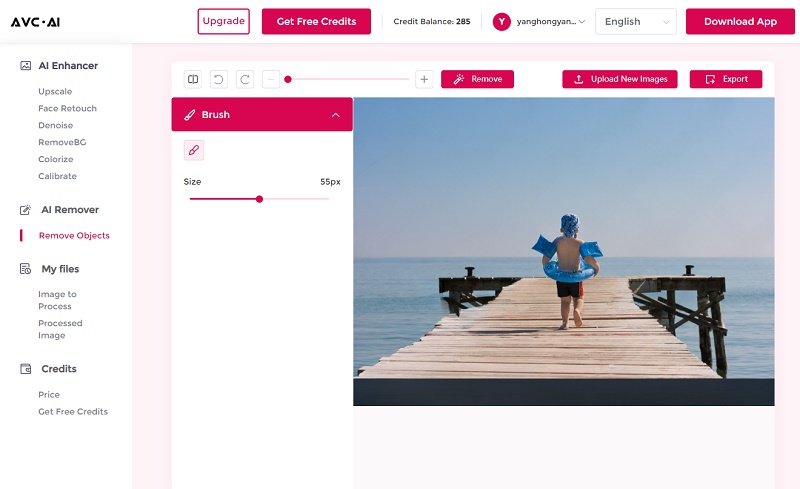 Video Tutorial: Remove Watermarks from Photo Online for Free
---
Method 2: Remove Watermarks from Photos Online for Free with Aiseesoft Free Watermark Remover Online
Aiseesoft Free Watermark Remover Online is another web-based tool to help remove watermarks online for free. Although it is named a watermark remover, it can also be used to remove other unwanted objects. To remove watermarks with Aiseesoft Free Watermark Remover, simply upload your image, select the area where the watermark appears with the brush or the lasso tool, and click "remove". You'll be able to see a preview of what the media will look like after the watermark has been removed before downloading the final results. It also can be used to crop the photo, but its watermark removal effect is not as natural as AVC.AI.
Supported Input Formats: JPG, JEPG, PNG, BMP, TIFF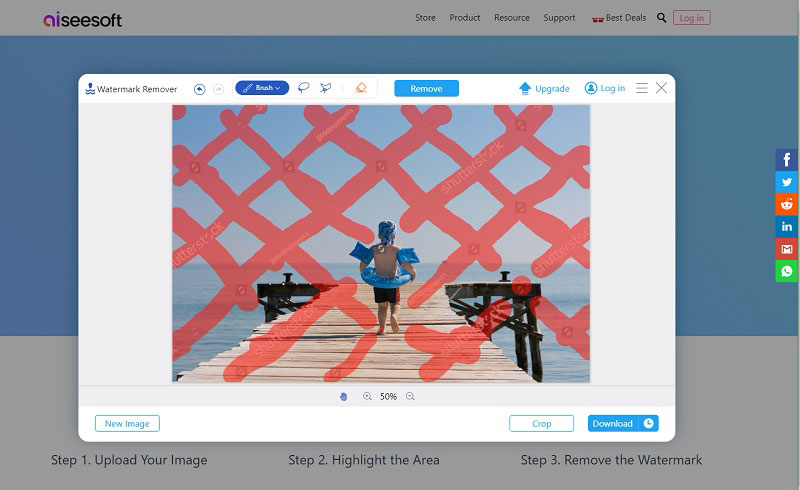 ---
Method 3: Remove Watermarks from Photos Online for Free with WatermarkRemover.io
WatermarkRemover.io is a tool dedicated to removing photo watermarks, and its process is different from the two recommended above. You just need to click Upload Image to add the image with the watermark, then it will automatically handle removing the watermark. You can use the free version after logging in, but the user is only allowed to convert up to 45 times a month, and there is also a limit on storage space.
Supported Input Formats: JPG, JEPG, PNG, WEBP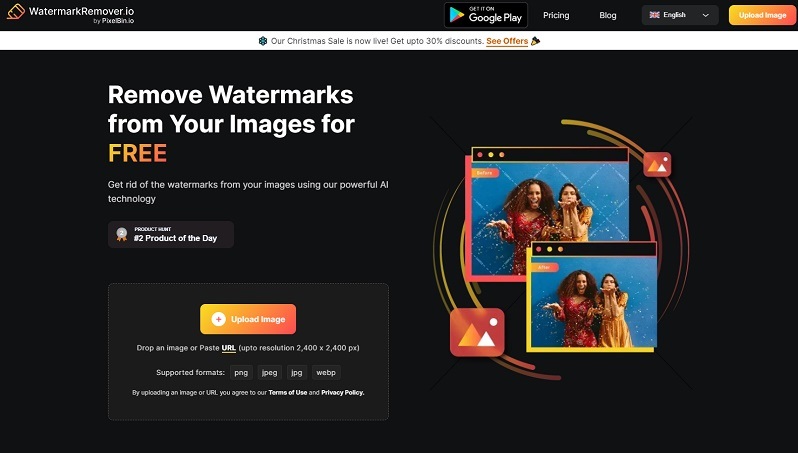 ---
Conclusion
All three tools above can help you remove watermarks online for free. Overall, the first two are more versatile and can remove not only watermarks but any other unwanted objects on the picture. WatermarkRemover.io is handy for removing watermarks, while its free version has some limitations and cannot remove other objects. AVC.AI is the most comprehensive and effective of the three, not only for removing watermarks and other objects but also for fixing image problems in one stop. In short, they each have their own advantages, so choose the one that suits you best and try to deal with it according to your needs.
---
Highly Recommended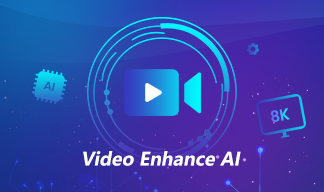 AVCLabs Video Enhancer AI
AVCLabs Video Enhancer AI is an AI-based video enhancement software to upscale video from 480p to 1080p, 1080p to 4K, and up to 8K. With AVCLabs Video Enhancer AI, you can upscale low-res videos to high resolution and bring your old videos a stunningly new look.
Learn More


Video Converter

DVD Converter

Video Editor

Enhance Video Quality

Enhance Image Quality

Remove Objects