2 Easy Ways to Remove People from Photos with AI
"How can I remove a person from a photo? How can I remove someone from a photo for free?" - Jake
When it comes to photo editing, removing unwanted elements, such as people, from a photo can be a challenging task. Fortunately, with the rapid advancements in artificial intelligence (AI) technology, removing people from photos has become easier than ever before. In this article, we will explore 2 easy ways to remove people from photos using AI: AVC.AI, and AVCLabs PhotoPro AI.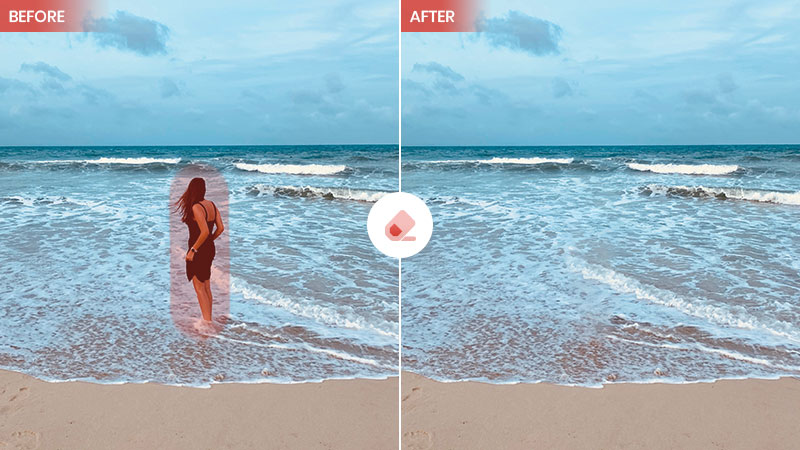 Part 1: Remove People from Photos Online for Free with AVC.AI's AI People Remover
AVC.AI is an online platform that harnesses the power of AI for various photo editing tasks. Its People Remover feature stands out for its simplicity and effectiveness. By using advanced algorithms, this tool identifies and removes people from your photos online for free, leaving behind a clean and natural-looking image.
AVC.AI's AI People Remover offers a user-friendly interface and delivers impressive results, making it an excellent choice for those seeking a quick and easy solution.
Key Features of AVC.AI
Remove any unwanted objects from photos.
Upscale image by 400%.
Instantly retouch portrait to make it stunning.
Reduce or remove noise from a noisy image.
Remove the background from the photo.
Colorize black&white pictures.
Fix color casts in your digital photos.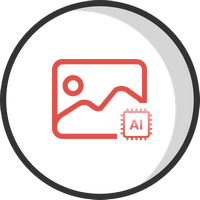 Step-by-step guide on removing people from photos using AVC.AI:
Step 1
Visit Free Online AI People Remover Tool - AVC.AI
Visit the Free Online AI People Remover Tool with any favorite browser like Google Chrome, Firefox, or Safari. Ensure a stable and dependable network connection throughout the entire process.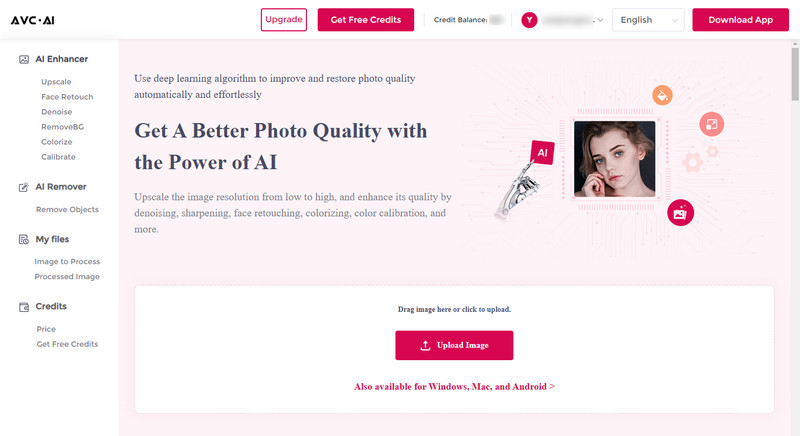 Step 2
Select the Remove Objects Model and Upload A Photo to AVC.AI
To remove people from photos online, just select the Remove Objects model. Simply drag and drop a photo to the online people removing tool or click on the Upload Image button to browse, and choose the photo you need to edit from your computer.
Note: The supported input formats are: *.png, *.jpg, *.jpeg, *.bmp, *.jfif and *.webp.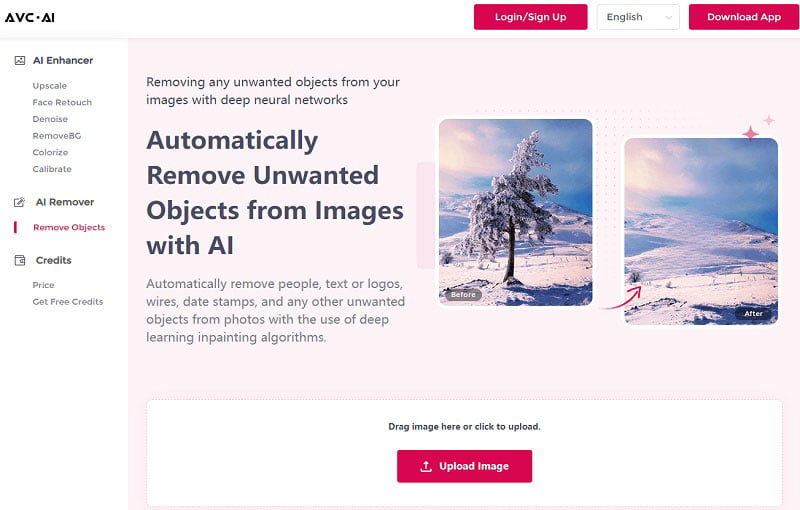 Step 3
Select the Unwanted People in the Photo with Brush Tool and Start Removing People from A Photo
Now select the people with the Brush tool. You can make the process easier by resizing the brush or the photo.
Once the people is selected, click on the Remove button to start removing people from photos.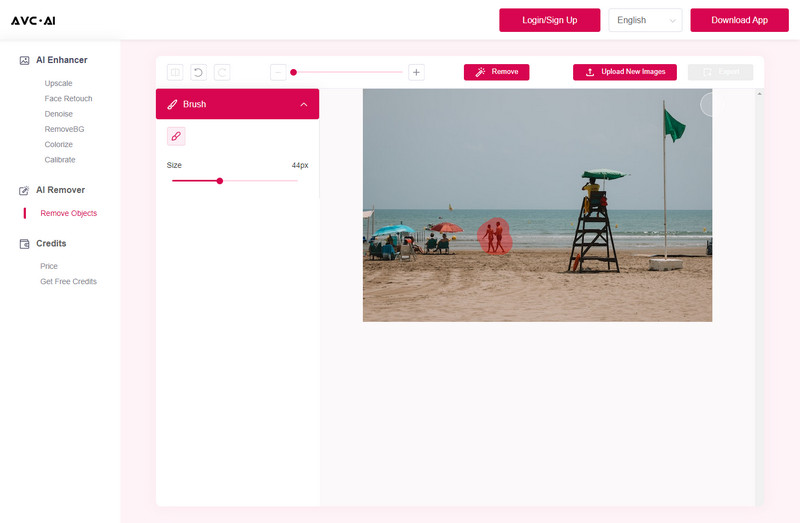 Step 4
Preview the Result and Download the Processed Photo
Once the people removal process is completed, you can click on the Contrast button in the upper left corner to see the image effect before and after processing. If you're satisfied with the photo, click on the Export button to export the edited photo with people removal.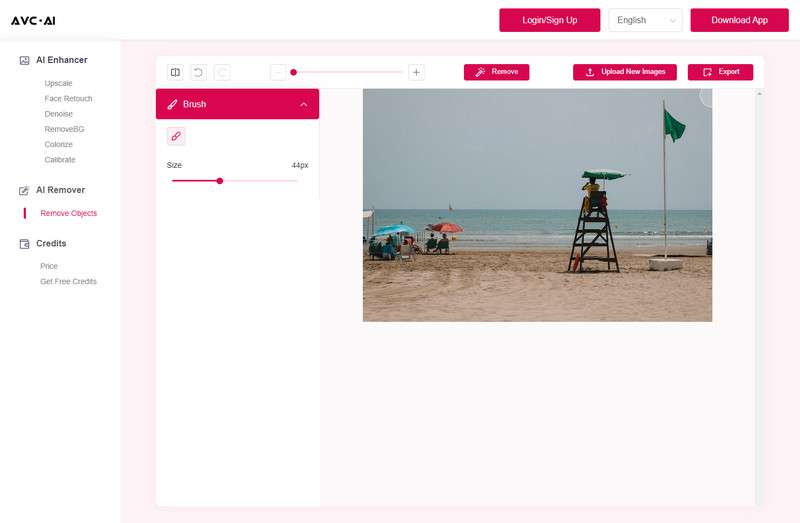 ---
Part 2: Remove People from Photos with AVCLabs PhotoPro AI
AVCLabs PhotoPro AI is a versatile desktop application that offers a range of AI-powered photo editing tools, including the People Remover feature. This tool provides more control over the editing process and is suitable for those looking for advanced customization.
AVCLabs PhotoPro AI offers advanced editing capabilities, allowing users to achieve precise and professional results when removing people from their photos.
Key Features of AVCLabs PhotoPro AI
Enhance photo quality with advanced technology.
Remove unwanted objects, people, watermarks.
Colorize B&W photos to make it come to life again.
Change the style of image to create unique look.
Upscale photos up to 3x, 4x without losing quality.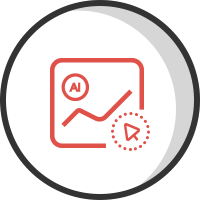 How to Remove Unwanted People from Photos with AVCLabs PhotoPro AI
Follow these steps to remove people from your photos:
Step 1
Install and Run AVCLabs PhotoPro AI
Download and install AVCLabs PhotoPro AI on your computer, and then open it.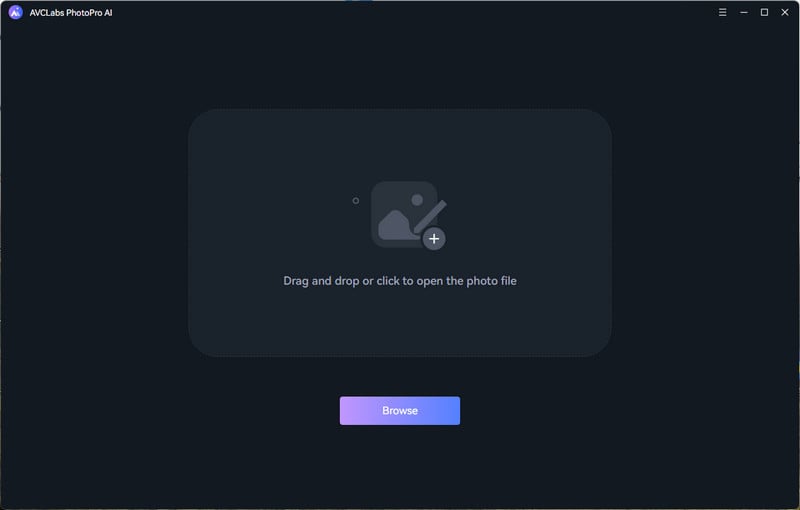 Step 2
Add A Photo to the Program
Click on the Browse button to add a photo or drag and drop the photo into the program directly.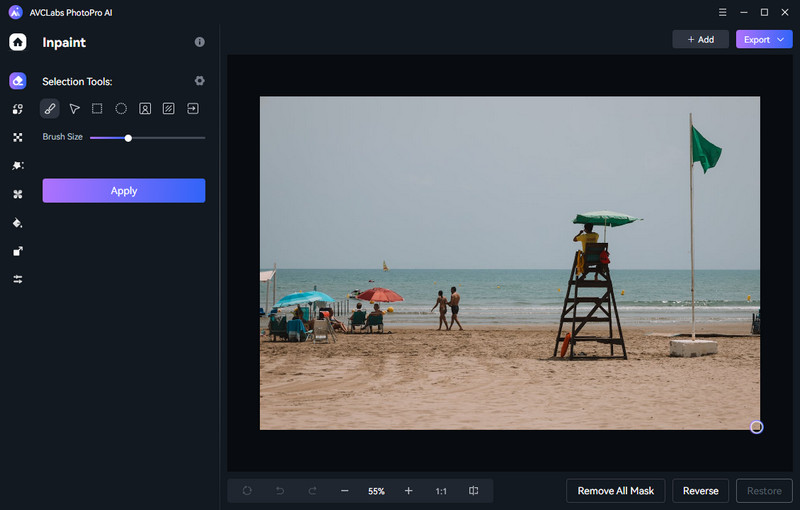 Step 3
Select People to Remove
There are different selection tools on the left panel of the program. You can simply select the unwanted people with the Brush tool.
You are also allowed to click on the object selection tool to extract the object from the photo directly. After the extraction is complete, position your cursor over the people and left-click to select it.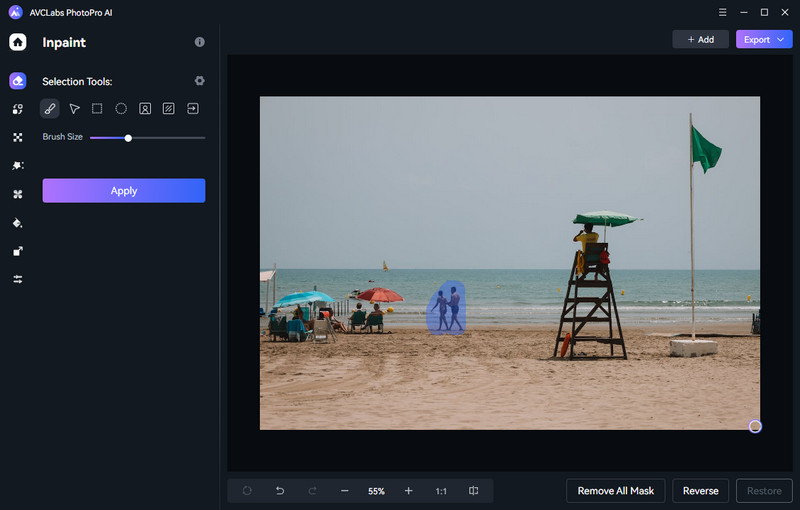 Step 4
Apply Inpaint AI and Save the Edited Photo
Just choose the Inpaint AI at the top menu bar of AVCLabs PhotoPro AI and let the AI process the changes.
Once the people removing process is done, click the Contrast button to preview the original and edited photo side by side. If you are happy with the result, simply hit on the Save button to save edited photo on your computer.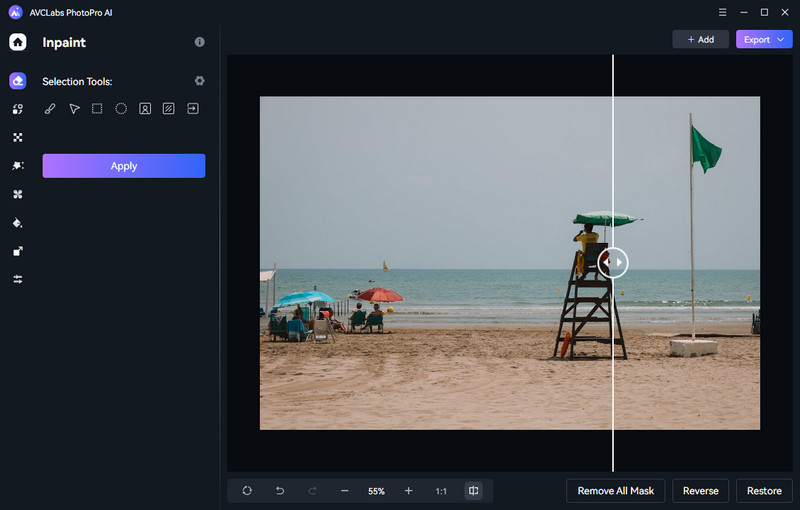 ---
Part 3: FAQs about Removing People from Photos
Here are some of the most frequently asked questions about removing people from photos.
Q: Is it ethical to remove people from photos?
A: The ethical implications of removing people from photos can vary depending on the context and intent. It is important to consider the impact and the consent of the individuals involved. Some may argue that artistic expression justifies such edits, while others may see it as a violation of authenticity. Ultimately, it is crucial to respect privacy and societal norms when making such editing decisions.
Q: Can AI always accurately remove people from photos?
A: AI-powered tools have made significant advancements in accurately identifying and removing people from photos. However, the success of the removal process can still depend on factors such as image quality, complexity of the scene, and the tool's algorithms. It is recommended to use high-quality images for better results.
Q: What are some alternatives to AI tools?
A: Ther are some traditional methods include manual cloning, cropping, and resizing, but they can be time-consuming and less accurate.
---
Conclusion:
With AVC.AI AI People Remover and AVCLabs PhotoPro AI, removing unwanted people from photos has never been easier or more efficient. Not only is it extremely user-friendly and completely hands-free, but the advanced AI technology detects exactly which parts of an image should remain untouched, thereby maintaining the overall aesthetic of the photo.
Additionally, the answers to any FAQs about removing people from photos can be found right here in this post. With the help of these great resources, you'll be able to create stunning photos that don't contain any unwanted people! So why wait? Get started editing your photos today with AVC.AI and AVCLabs PhotoPro AI and create beautiful images that no one else has!
Photo Editing Software Free Download
---

Video Converter

DVD Converter

Video Editor

Enhance Video Quality

Enhance Image Quality

Remove Objects