Best Background Objects Remover App: How to Quickly Remove Background Objects from Photos Online for Free
Do you have a great photo with an unwelcome object in the background? Maybe a power line or an annoying passerby? Instead of throwing away the photo and starting over, you can now easily remove background objects from photos for free with the right apps. While there are many services out there that offer to edit photos for a fee, there are some great and free online apps you can use to quickly and easily remove objects from the background of your photo. In this article, we will discuss how to use the best online app to quickly remove background objects from photos for free. We'll go over the basics of how to use the app, explain the features to look for, and provide some tips to help you get the best results. So, if you're looking to quickly and easily remove background objects from photos, keep reading to find out the best app to help you do so!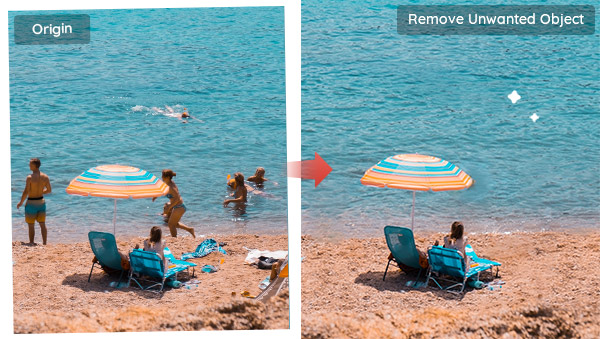 Common Methods to Remove Background Objects
Method 1: Remove Individual Objects from the Background of a Photo
The first method is to remove an individual object from the background of a photo. There are a number of free apps that offer this service, such as online apps Magic Eraser, SnapEdit, and Snapseed, TouchRetouch, apps available for Android and iPhone, which were introduced in the previous article on how to erase unwanted objects from photos. Techniques commonly used to remove an object from the background of an image with these apps are Image Inpainting Technology, Content-Aware Fill (CAF) in Adobe Photoshop, and the Clone Stamp tool.
Method 2: Remove the Whole Background to Remove Background Objects from a Photo
The second method is to remove the object in the background by removing the entire image background. This method is straightforward and works well when you need to remove the entire background and replace it with other solid colors or custom photos. This process is similar to the cutout in photo editing. The difference is that many mobile phone apps need to manually trace the edge of the object to be highlighted, then remove the uncovered background, while nowadays there are many apps to allow you to remove all the background with one click. The main apps in this category are the well-known Remove BG, Erase.bg and others.
---
Best App to Remove Background Objects from Images--AVC.AI
The tools mentioned above in the introduction of the two methods to remove background objects are only applicable to a single way, which can either remove only a single object or the whole background. However, AVC.AI, an advanced AI-based online tool, allows you to remove a single object or the whole background in one stop with just a few clicks. What's more, it can also help you enhance blurry or other imperfect photos. Now, Let's see the detailed steps to remove background objects.
Features of AVC.AI
Remove the background from the photo.
Remove any unwanted objects from photos.
Upscale image by 400%.
Instantly retouch portrait to make it stuning.
Reduce or remove noise from a noisy image.
Colorize black&white pictures.
Fix color casts in your digital photos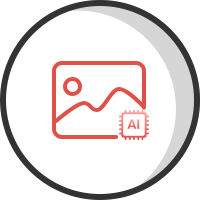 Steps to Remove Individual Objects from Image Background with AVC.AI
Using AVC.AI is simple and straightforward, you can finish the whole process in only 3 steps.
Go to AVC.AI website with any browser. Click on the 'Remove Objects' option. This feature is currently completely free, even if you are not logged in. click 'Upload Image' to add pictures or drag and drop it into the workplace.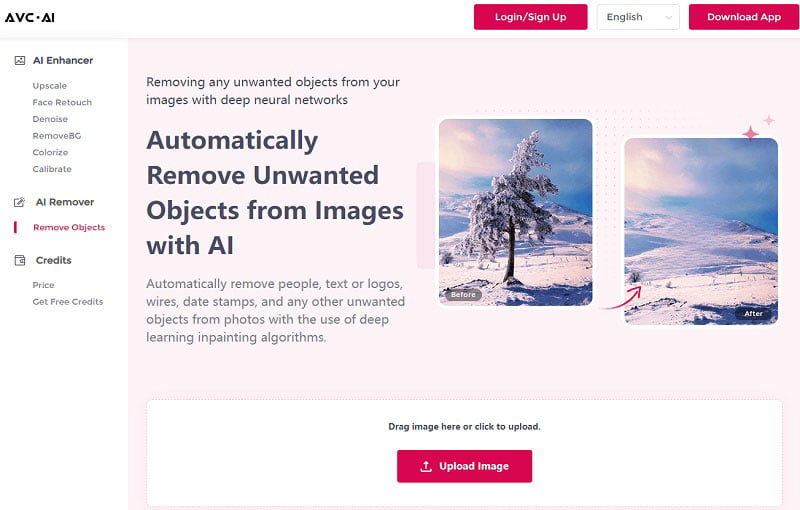 Step 2
Cover Unwanted Objects in the Background
Use the Brush tool to highlight any unwanted objects in the background like watermarks, people, etc. If the object is too small, you can make the process easier by resizing the brush or the image. Once all the unwanted objects are covered, click the Remove button to start the process.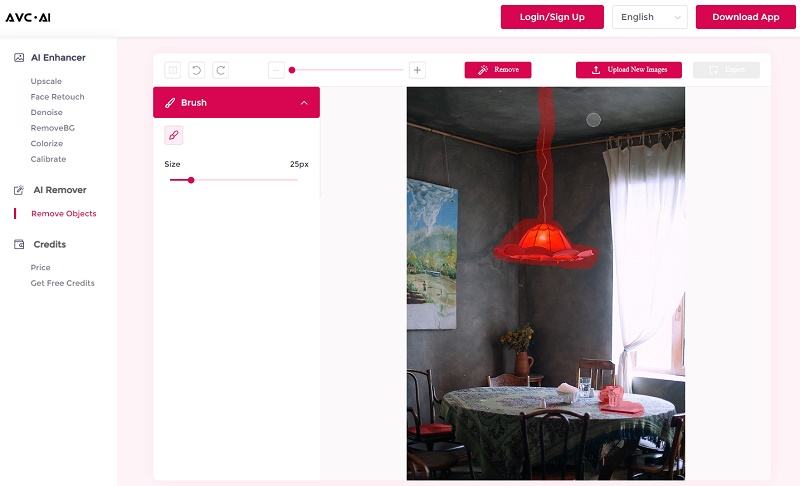 Step 3
Preview and Download Processed Images
After the process is finished, you can press the Contrast button located in the top left corner to compare the before and after. If you are satisfied with it, then click on the Export button to download the processed image. If there are still some objects that need to be removed, then just repeat step 2.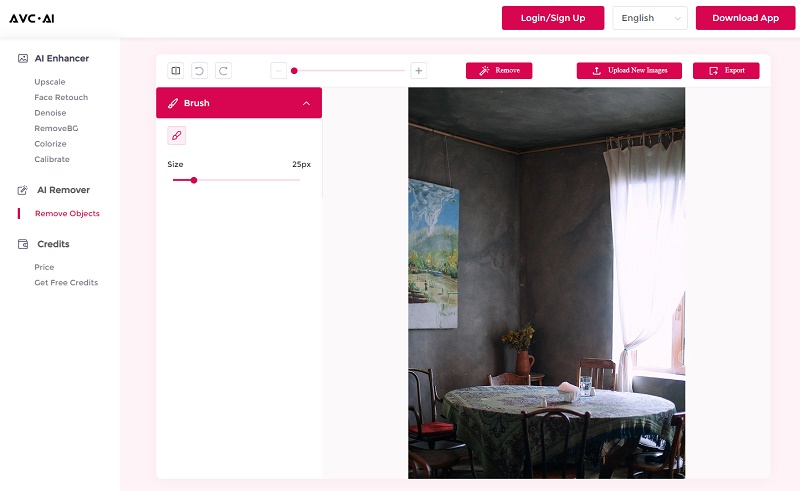 ---
Steps to Remove the Whole Background with AVC.AI
Step 1
Register an Account and Upload Images
Access AVC.AI and click the Login/Sing Up button to register an account. This is important if you want to remove the entire background for free. Unlike the Object Remover function, using any model in the AI Enhancer collection costs credits. Sign up for an account and you will get free points.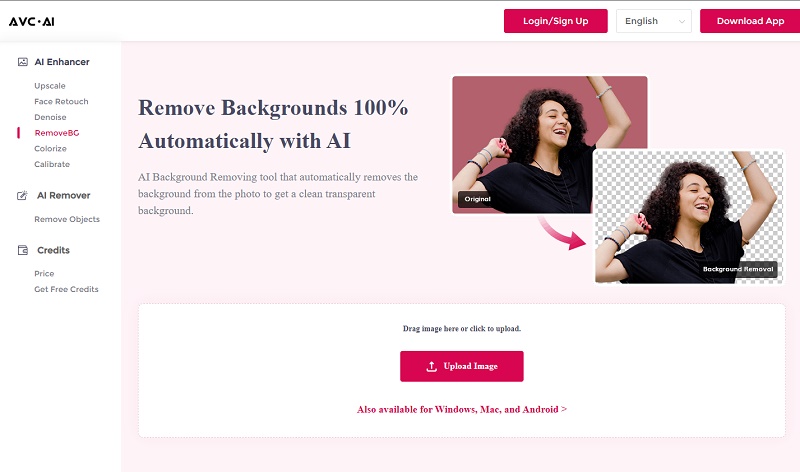 Likewise, click the Upload Image button or drag and drop to add the image. When using models collected in the AI Enhancer section, you are allowed to upload more than one image, since it supports batch processing.
Step 2
Choose RemoveBG Model and Start Processing
To remove the image background, simply click RemoveBG model. You can also apply one or more AI models simultaneously to multiple images, such as simultaneously activating the Upscale and Remove BG models. Then, press the Start Processing button to commence clearing the background.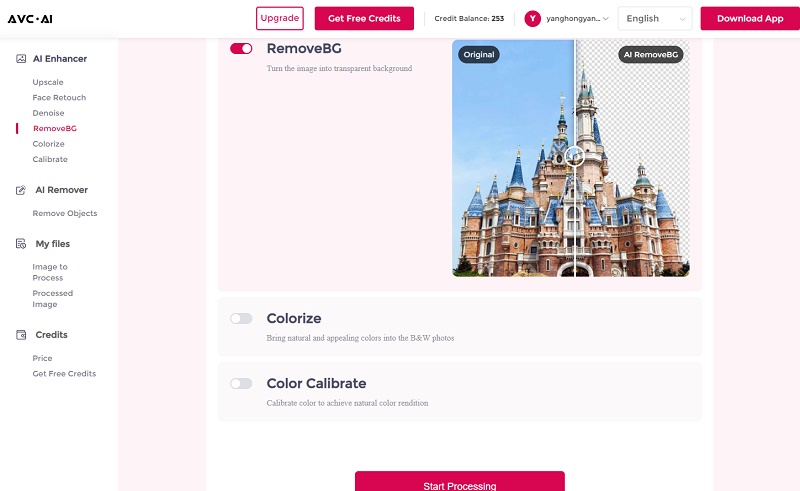 Step 3
Preview and Download Images
When the processing is finished, you can press the Eye button to preview. Finally, hit the Download Image button to download in high quality. The processed photos will be deleted after 72 hours to protect your privacy, please download them in time.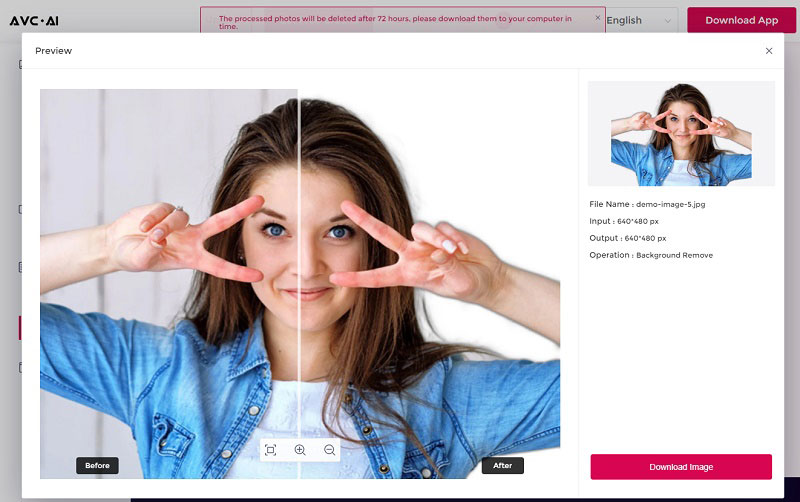 ---
Tips to Get the Best Results When Removing Individual Background Objects
1. Make sure to zoom in on the photo, so that any details of the object being removed can be seen clearly. This will make it much easier for you to accurately remove even small elements without compromising the overall look of your image and also help to reconstruct the masking regions.
2. If you're using software such as Photoshop, try using a combination of tools to get rid of objects more precisely, such as a combination of a lasso tool and an eraser brush.
---
Conclusion
Removing objects from the image background can help improve composition by eliminating distracting elements from a photo and creating more balanced, visually-pleasing photographs. Among the kinds of apps to remove background objects, AVC.AI is the best and the most practical one. Using one tool, you can get both methods. So just try it right away.
---
Highly Recommended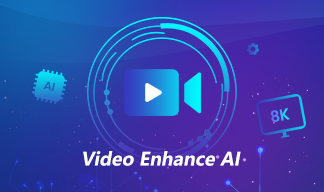 AVCLabs Video Enhancer AI
AVCLabs Video Enhancer AI is an AI-based video enhancement software to upscale video from 480p to 1080p, 1080p to 4K, and up to 8K. With AVCLabs Video Enhancer AI, you can upscale low-res videos to high resolution and bring your old videos a stunningly new look.
Learn More


Video Converter

DVD Converter

Video Editor

Enhance Video Quality

Enhance Image Quality

Remove Objects