6 Top-notch Video Stabilization Software and Video Stabilizer Apps in 2023: A Comprehensive Guide
"Is there software to stabilize the video?" the answer is of course YES, there are numerous video stabilization software options available in the market to stabilize videos. These software applications utilize advanced algorithms and techniques to analyze and correct shaky footage, resulting in smooth and stable videos. The specific features and capabilities of these video stabilizers can vary, catering to different needs and preferences.
This comprehensive guide will review 6 of the best video stabilization software available in 2023 - from advanced AI-based programs like AVCLabs Video Enhancer AI to professional video editors and unique mobile applications– so you can choose the perfect one for both your budget and needs.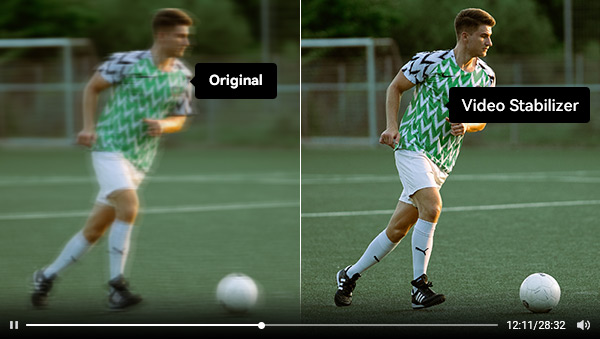 Part 1: Top 3 Video Stabilization Software for Win and Mac Users
1. AVCLabs Video Enhancer AI
AVCLabs Video Enhancer AI is a video stabilization software that addresses issues commonly associated with unstable and shaky video shooting, which may lead to blurry videos. Or the problems that resulted in low light conditions, environmental factors, or incorrect settings of parameters like aperture, shutter speed, ISO, and more. By utilizing AVCLabs Video Enhancer AI, users can effectively resolve these issues. It is also a good video enhancement software that aims to convert low-res videos to higher resolution like 4K, colorize B&W videos, convert videos to higher frame rates for smooth playback as well as analyze video content, and automatically apply enhancements to optimize various aspects, such as resolution, brightness, sharpness, and color accuracy.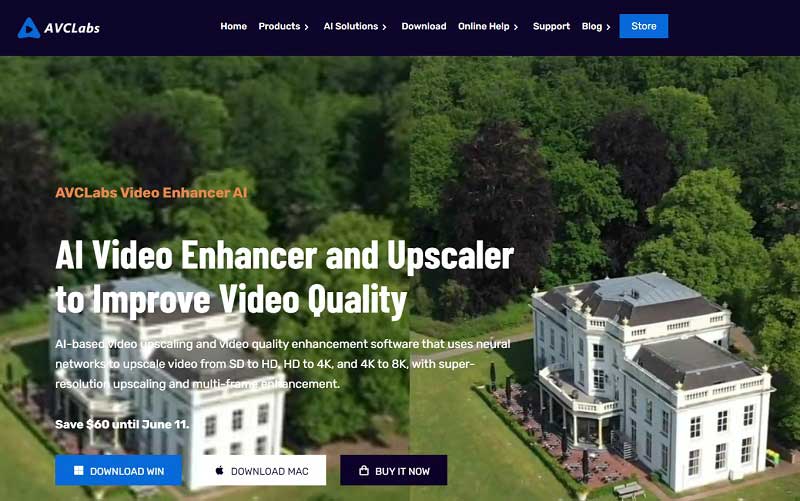 AVCLabs Video Enhancer AI
Stabilize shaky videos without efforts.
Sharpen faces from blurry video.
Upscale videos from SD to HD, HD to 4K.
Convert video to 60, 90 and even 120 FPS.
Colorize B&W videos to make revive again.
Support GPU & TensorRT acceleration.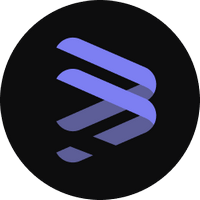 Price: Free trial; $39.95/Month, $199.95/Year, $299.90/Lifetime
Available: Windows 11/10/7 (64bit), macOS 10.15 and above using the Apple M1 Chip
Pros and Cons: It offers powerful AI features and user-friendly controls, making it accessible for those with limited video editing skills. However, a high-performance computer configuration is necessary for a smooth experience.
---
2. Topaz Video AI
Topaz Video AI, similar to AVCLabs Video Enhancer AI, is also a program that utilizes artificial intelligence (AI) technology to enhance and optimize video footage. It is designed to improve the quality of videos by upscaling resolution, reducing noise, enhancing details, and improving overall visual clarity.
Topaz Video AI offers 5 distinct AI models designed to deliver optimal results based on different input types and scenarios. These models include Stabilization, Motion Deblur, Frame Interpolation, Enhancement, and Grain. By leveraging these AI models, users can effectively address various video concerns. Such as reducing camera sake, minimizing motion blur, generating new frames, enhancing visual quality, etc.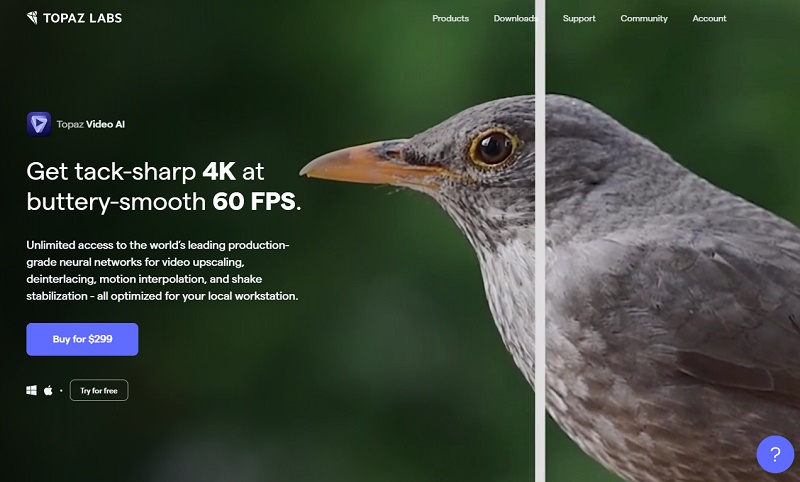 Price: $299, requires to pay for an upgrade
Available: Windows and Mac
Pros and Cons: Topaz Video AI automates editing, enhances video quality, and saves time with features like color grading and noise reduction. However, it can be costly, demands a powerful computer, and may have a learning curve and compatibility issues.
---
3. Adobe Premiere Pro
Adobe Premiere Pro is a versatile and the most professional video editing and stabilization software that offers various functions for filmmakers, editors, and content creators. It enables users to import footage, edit it with precision using tools like trimming and transitions, and perform color correction and grading to enhance visual aesthetics. Additionally, audio editing tools allow for adjusting volume levels, applying effects, and synchronizing audio with video. Premiere Pro also provides a wide range of visual effects and filters for creative enhancements.
Notably, it includes a built-in video stabilization feature called "Warp Stabilizer". This feature analyzes shaky footage and applies algorithms to smooth out camera movements, resulting in stabilized videos. It is particularly useful for reducing camera shake and improving the overall visual quality of the footage.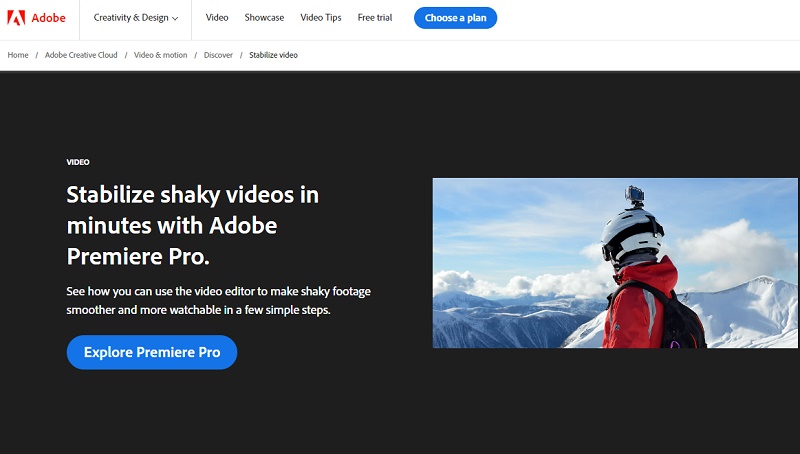 Price: $31.49/Month; Annual, paid monthly $20.99; Annual, prepaid $239.88/Year
Available: Windows and Mac
Pros and Cons: Stabilizing videos with Adobe Premiere Pro offers professional-quality results, seamless integration within the editing workflow, and customizable settings for fine-tuning. However, it can be resource-intensive, requiring a powerful computer, and has a learning curve. Aggressive settings may lead to slight artifacting.
---
Part 2: Top 3 Video Stabilization Apps for Android and iPhone
1. Shaky Video Stabilizer
Shaky Video Stabilizer is a user-friendly application that aims to stabilize shaky videos and enhance their overall quality, resulting in smooth and watermark-free output. With support for six languages and the ability to work offline without requiring mobile data, this stabilizer offers convenience and accessibility.
Stabilizing videos is a simple process with this tool: import shaky videos from your gallery, initiate the stabilization process by tapping "Start stabilizing," wait for completion (you can even use the Background Process option), compare the before and after videos, and easily share the stabilized video with your friends.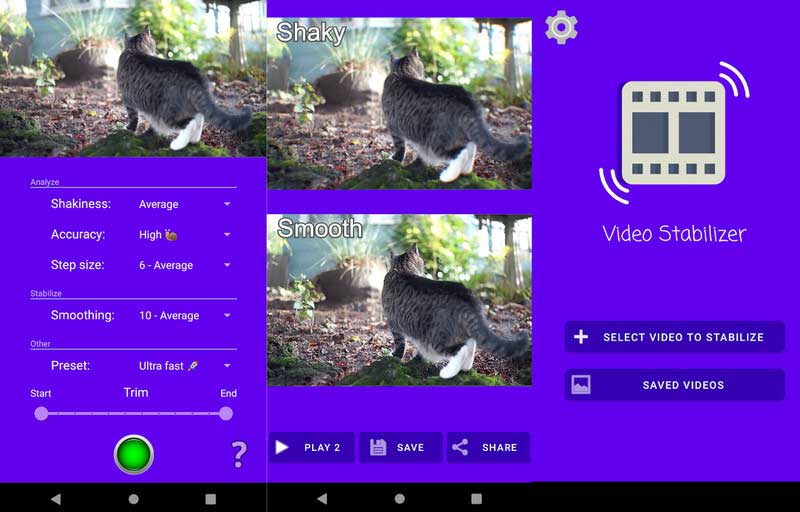 Price: $3.99 per item
Compatibility: Android
Pros and Cons: It is easy to use, but according to the users' reviews in Google Play, it doesn't work well to stabilize some extremely grainy video that came from an 8 mm motion picture film.
---
2. Stabcam - Stabilize Videos
Stabcam is an exclusive iOS app designed for video stabilization. It provides multiple settings to minimize shakiness, accelerate videos for time lapses, and decelerate videos for slow-motion playback. The app supports 4K and HDP videos, offering a free version that stabilizes videos up to 10 seconds in duration. For longer videos, upgrading to Stabcam Pro is necessary to unlock extended processing capabilities.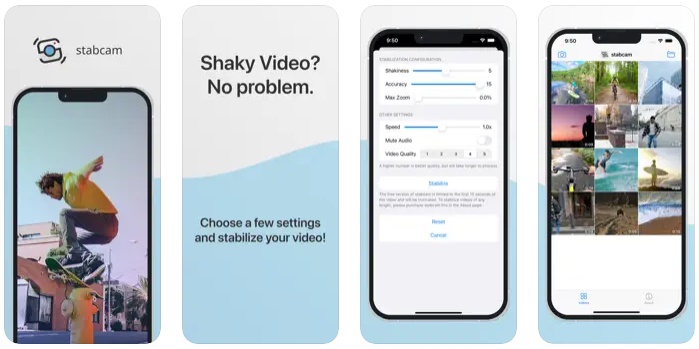 Price: Free trial with limitations
Compatibility: iOS 15.0 or later
Pros and Cons: While it boasts a user-friendly interface and the ability to handle high-resolution videos, its processing stability may be inconsistent at times.
---
3. LumaFusion
LumaFusion is a feature-rich video editing app with professional-grade capabilities. It is equipped with every pro feature you need to complete your project and share your story, from multiple aspect ratios and framerates, to track layering, cropping, audio mixing, custom titling, and multi-layer effects with keyframing. The app also includes powerful effects such as a green screen, video stabilization with Lock and Load, color correction tools, and the ability to animate effects with unlimited keyframes.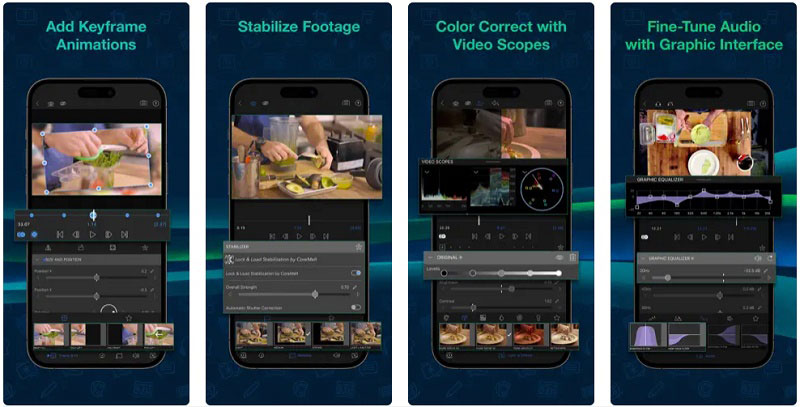 Price: $9.99 - $69.99 per item
Compatibility: Android & iOS
Pros and Cons: Just like Adobe Premiere Pro, LumaFusion is a feature-rich video editing app capable of meeting professional editing needs. However, it has a steep learning curve and its complex options and settings may confuse users. Additionally, it is more expensive compared to other video stabilization apps.
Click to check more video stabilizer apps
---
Part 3: How to Stabilize Video - Step-by-step Tutorial
With AI-powered capabilities, AVCLabs Video Enhancer AI provides users, especially beginners, with an efficient and convenient solution to stabilize shaky videos and enhance the overall quality of their videos. So let's check how to use it to stabilize shaky videos.
Reminder: To ensure a smoother experience when stabilizing videos using AVCLabs Video Enhancer AI, it is advisable to verify if your system and hardware meet the specified requirements . This step ensures optimal performance and enhances the overall usage of the software.
Step 1
Install AVCLabs Video Enhancer AI and Import Videos
Launch this video stabilization software and import your desired videos by either clicking the "Browse" button or simply dragging and dropping them into the program.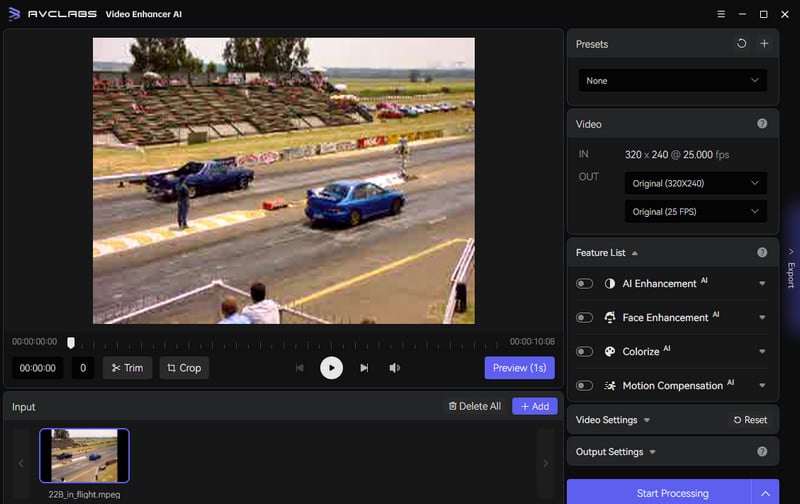 AVCLabs Video Enhancer AI offers four AI features that enable you to enhance video quality. For example, to remove the blurry and graininess caused by unstable footage, you need to activate the AI Enhancement feature, and if there are blurry or shaky faces in the videos, it is better to also enable the AI Face Enhancement.
The best part is that you have the option to apply multiple features simultaneously, such as upscaling videos to 4K resolution and colorizing them.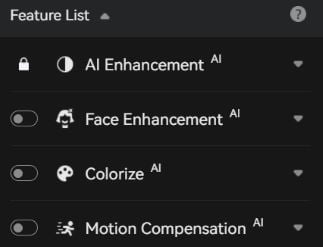 Step 3
Configure Other Settings
For more hands-on control, you can manually adjust brightness, saturation, and contrast in the Video Settings section to enhance the visual quality of your videos.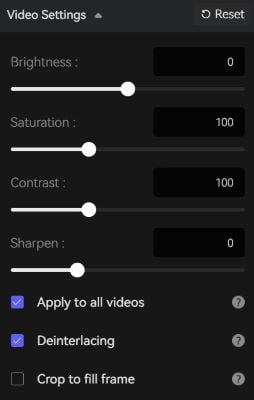 Additionally, in the Output Settings section, you can specify the desired output video format (MKV, MP4, AVI, MOV, WEBM), the encoder (H.264, H.265, VP9 Good, VP9 Best, AV1), bitrate, audio settings, and output path.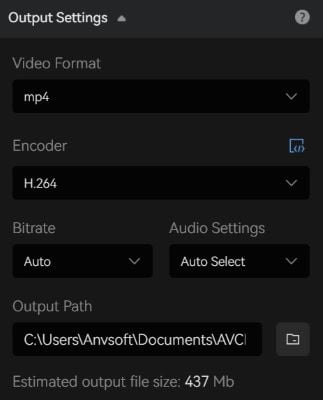 Step 4
Start Enhancing Video Quality
Once all the settings are configured, click the Eye button to preview 30 frames and ensure the desired final result. If needed, you can make further adjustments before proceeding. Finally, click the Start Processing button to initiate the video quality enhancement process powered by AI.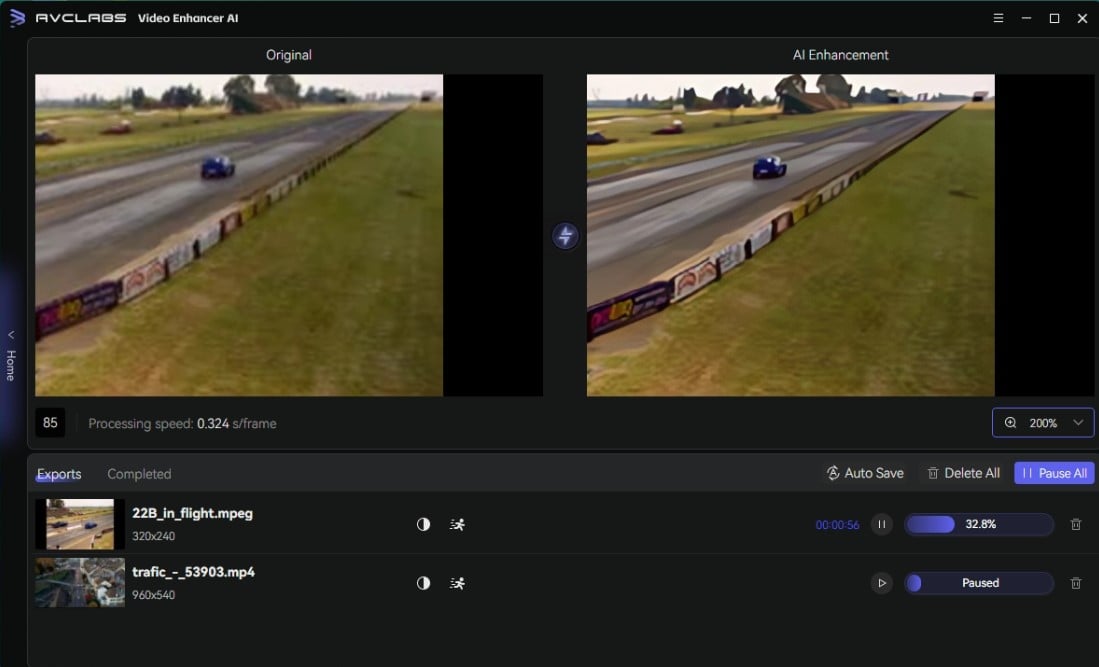 ---
Part 4: Tips and Methods for Optimal Video Stabilization
While video stabilization software and apps can work wonders, incorporating the following tips and techniques can help you stabilize videos effectively when shooting videos:
1. Use Camera Stabilizers: Hold the camera with both hands, keep your elbows close to your body, plant your feet firmly on the ground, and use your body as a natural stabilizer. Alternatively, using camera stabilization tools such as tripods, gimbals, or monopods can provide steady footage, especially for stationary shots.
2. Frame Rate and Shutter Speed: Film in slow-motion can greatly reduce the shake with a handheld camera. Then you need to change two settings: the frame rate and shutter speed. Higher frame rates, such as 60fps or 120fps, capture more frames per second, which can help reduce motion blur and improve stability. Set an appropriate shutter speed based on the frame rate you're using. Ideally, the shutter speed should be double the frame rate to avoid motion blur. For example, if shooting at 60fps, set the shutter speed to 1/120th of a second.
3. Take Advantage of OIS: If your smartphone has OIS (Optical Image Stabilization), it's a powerful tool for stabilizing videos. OIS compensates for hand movements by physically shifting the camera lens. Make sure to enable OIS in your smartphone settings to benefit from its stabilization capabilities. If you are using a digital camera, there is also a stabilizer on and off option to stabilize video.
4. Avoid Zooming and Panning: Minimize excessive zooming and panning movements while shooting. These actions can amplify camera shakes and make stabilization more challenging during post-processing.
---
Conclusion
Video stabilization software and apps have revolutionized the way people enhance and improve videos. This article lists 6 excellent video stabilization software and apps, and discusses their features, prices as well as pros and cons of them. Some of them offer automatic stabilization, while others provide manual adjustment options for fine-tuning stabilization settings. When choosing the video stabilization software or apps that suit you best, consider your budget, compatibility requirements, user-friendliness, and the specific features offered. So, start exploring the world of video stabilization software and unlock the true potential of your videos today.
Download Video Stabilization Software
---

Video Converter

DVD Converter

Video Editor

Enhance Video Quality

Enhance Image Quality

Remove Objects