AI Video Enhancement: Best Solution to Enhance Video Quality
Whether it's in entertainment, surveillance, forensics, or medical imaging, the ability to enhance video quality plays a pivotal role in delivering compelling visuals and extracting valuable information. While traditional methods of video enhancement exist, they often fall short in achieving optimal results. However, with the advent of AI video enhancement, a new era of transforming video quality has emerged. One standout solution in this domain is AVCLabs Video Enhancer AI, which harnesses the power of artificial intelligence to revolutionize video enhancement processes. This article will introduce you the detail information about video enhancement and how to enhance video quality easily.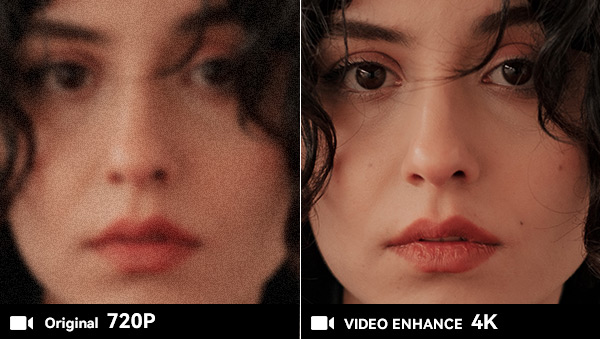 Part 1: What is Video Enhancement?
Video enhancement is the process of improving the quality of video footage to enhance its visual appeal, clarity, and overall viewing experience. It involves various techniques and technologies aimed at correcting or enhancing different aspects of the video, such as sharpness, colors, brightness, contrast, and noise reduction. The goal of video enhancement is to optimize the visual quality, making it more enjoyable to watch and extracting valuable information from the footage.
---
Part 2: Benefits of AI Video Enhancement
Superior Image Quality: AI video enhancement algorithms can analyze videos at a granular level and make precise adjustments to enhance image quality. These algorithms can intelligently upscale resolution, reduce noise, sharpen details, enhance colors, and improve overall visual appeal.
Time Efficiency: AI-based video enhancement software automates the enhancement process, significantly reducing the time required for manual adjustments. The AI algorithms can analyze and process videos much faster than traditional methods, allowing for efficient batch processing and saving valuable time for professionals working on large-scale projects.
Automation and User-Friendly Interface: AI-based video enhancement software often provides a user-friendly interface that simplifies the enhancement process. Users can import their videos, select the desired enhancement options, and let the AI algorithms handle the rest. This automation makes video enhancement accessible to users with varying levels of expertise, eliminating the need for extensive technical knowledge.
---
Part 3: An All-in-one Video Enhancement Software -AVCLabs Video Enhancer AI
3.1 Overview of AVCLabs Video Enhancer AI
AVCLabs Video Enhancer AI stands out as an exceptional solution in the realm of video enhancement. It combines cutting-edge AI algorithms with advanced features to deliver outstanding results. With this advanced video enhancement software, users can improve their videos by enhancing details, colors, sharpness, and overall visual appeal. Its user-friendly interface makes it accessible to both professionals and enthusiasts, ensuring a seamless video enhancement experience.
AVCLabs Video Enhancer AI
Fix blurry videos with AI.
Convert video to 60, 90 and even 120 FPS.
Upscale videos from SD to HD, HD to 4K.
Colorize B&W videos to make revive again.
Support GPU & TensorRT acceleration.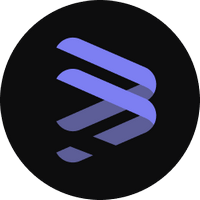 3.2 Video Enhancement Features of AVCLabs Video Enhancer AI
1. AI Enhancement: Empowers users to enhance video quality by upscaling low-resolution videos to higher resolutions like 4K or 8K, adjusting video frame rates, resolving blurriness, and removing noise and artifacts, resulting in cleaner and sharper videos.
2. AI Face Enhancement: This enables users to restore facial details from blurry images, enhancing the clarity and appearance of faces in videos.
3. AI Colorize: Simplifies the process of colorizing black and white videos with a single click, bringing vibrant and lifelike colors to monochrome footage.
4. Motion Compensation: Reduces temporal redundancy in videos, resulting in smoother playback for slow-motion videos, enhancing the overall viewing experience.
---
Part 4: How to Enhance Video with AVCLabs Video Enhancer AI
Before enhancing videos with AVCLabs Video Enhancer AI, it is recommended to check whether your configuration meets the system and hardware requirements for a better experience.
Step 1
Install AVCLabs Video Enhancer AI and Upload Videos
Install AVCLabs Video Enhancer AI and launch it. Click the "Browse" button or drag and drop the videos you want to enhance to the program.
Each user can enhance 3 videos for free under the trial version.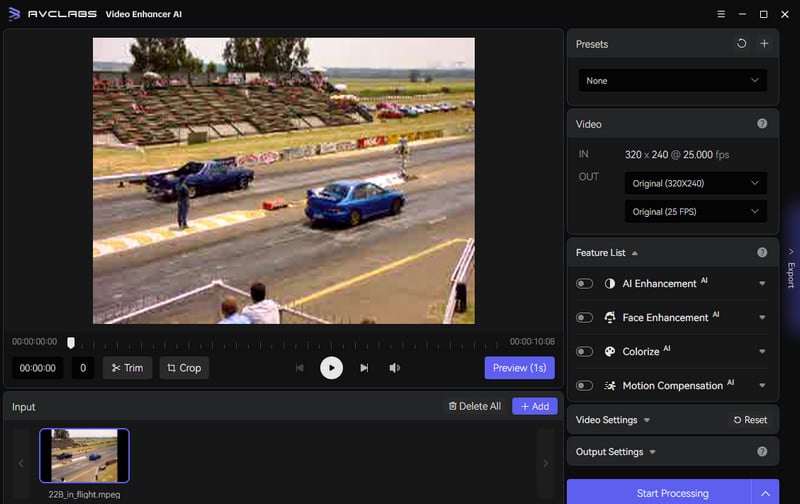 Step 2
Select Targeted AI Features
Analyze the quality issues of the uploaded video and select the suitable AI feature that aligns with your specific needs. There are four AI features available as stated in part 3 that can meet the majority of requirements, and you can enable multiple features simultaneously.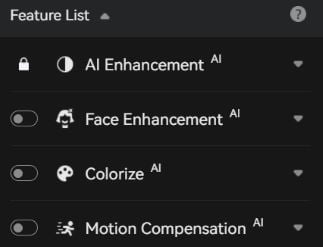 In addition to the automatic features mentioned earlier, you have the option to manually fine-tune the brightness, saturation, and contrast of your videos to enhance their visual quality in the Video Settings section. Alternatively, you can crop the footage to fill the frame or deinterlace it for further improvement.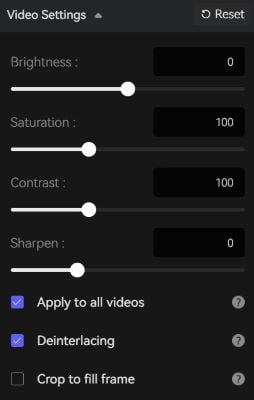 Step 3
Configure Output Settings
Before starting the video enhancement process, please set the desired output video format(MKV, MP4, AVI, MOV, WEBM), select the appropriate encoder (H.264, H.265, VP9 Good, VP9 Best, AV1), the bitrate, configure audio settings, and specify the output path.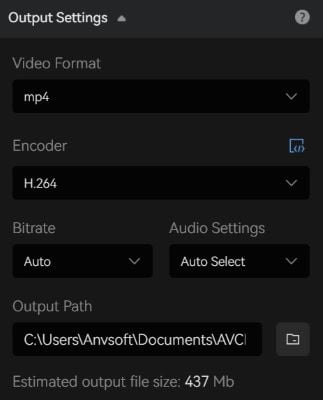 Step 4
Start Enhancing Video Quality
Once you have configured all the desired settings, simply click the "Start Processing" button to initiate the video quality enhancement. Prior to that, you can click the "Eye" button to preview 30 frames and ensure that the final outcome aligns with your expectations, or you can go back to make any adjustments.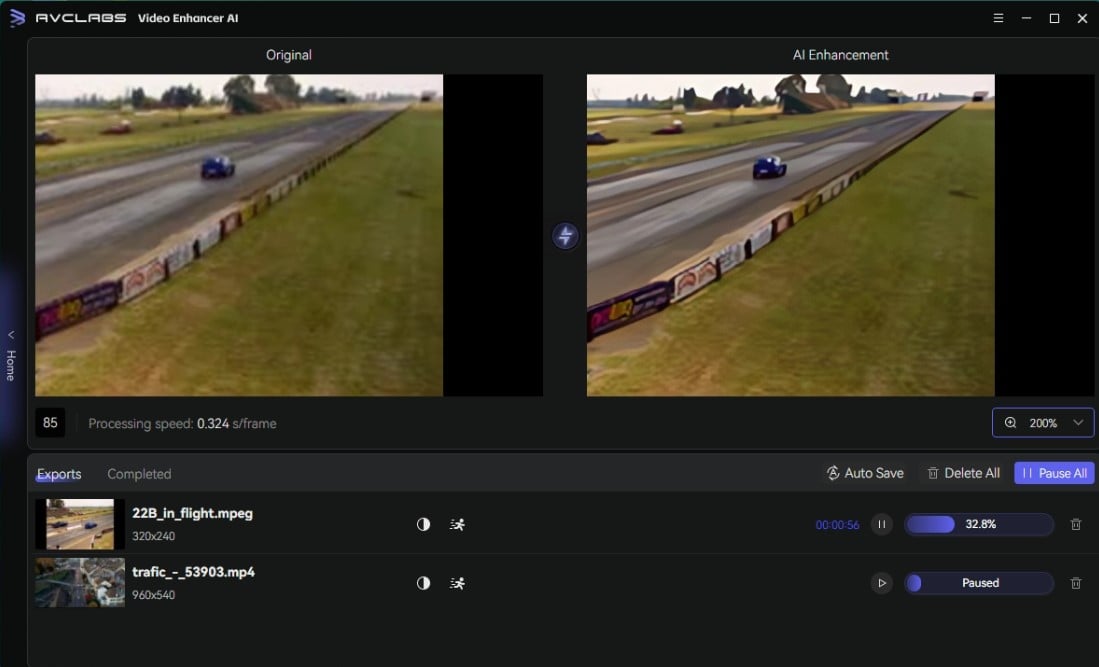 ---
Conclusion
AI video enhancement has emerged as the go-to solution for enhancing video quality across various industries. With AVCLabs Video Enhancer AI leading the way, users can unlock the full potential of their videos by utilizing advanced AI algorithms. By enhancing details, colors, sharpness, and reducing noise, AVCLabs Video Enhancer AI delivers exceptional results, making it an indispensable tool for professionals and enthusiasts alike. Embrace the power of video enhancement and elevate your video content to new heights of visual excellence.
---

Video Converter

DVD Converter

Video Editor

Enhance Video Quality

Enhance Image Quality

Remove Objects