Best 10 Video Enhancers Apps to Improve Video Quality on iPhone, Android, PC, Mac And Online
"Is there an app to enhance video quality?" - Adam Fayed
If you are an avid user of video apps and services, you have probably come across some less-than-ideal quality videos at some point. But what if there was a way to change that? What if you could transform low-quality videos into high-quality ones with the help of an app? Well, you definitely can do that with the help of video enhancer apps! Such apps are designed to bring out the best in any video by improving its quality and resolution. Let's take a look at the top 10 Video Enhancer Apps for iPhone, Android, PC, Mac, and Online.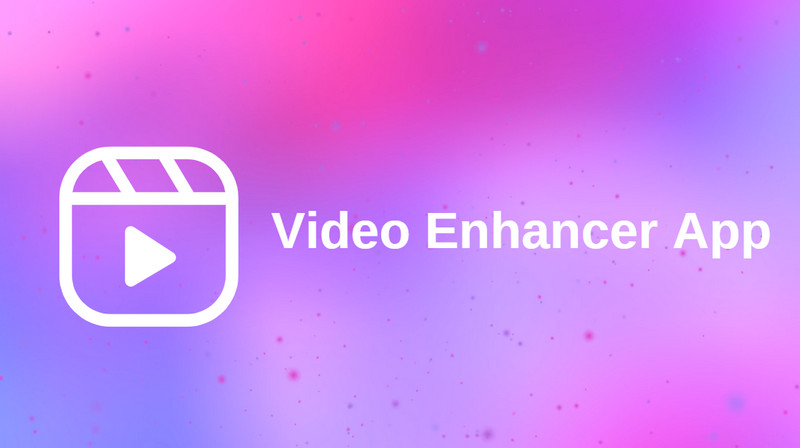 Part 1: How Can I Enhance My Video
To enhance video quality, the below tips are worth full consideration for video lovers.
1. Upscale resolution of the low-res blurry video from SD to HD, 1080p, 4K, and up to 8K.
2. Adjust brightness, saturation, and contrast to increase video quality.
3. Fix shaky videos and denoise, and deinterlace videos to make low-quality videos look better.
4. Sharpen video and make the blurry video clearer.
---
Part 2: Best Video Enhancer App for Windows PC and Mac
1. AVCLabs Video Enhancer AI
AVCLabs Video Enhancer AI is an AI-based video enhancement tool that aims to enhance video quality on Windows PC and Mac. It helps users to boost the video quality by upscaling low-res videos like SD (480p), HD (720p) to 1080p or 4K, even up to 8K, denoising, deinterlacing, sharpening, and optimizing the video brightness and contrast to create a vibrant video output. Powered by AI technology, it do the video enhancement work automatically. It is user-friendly for beginners who are not good at editing videos.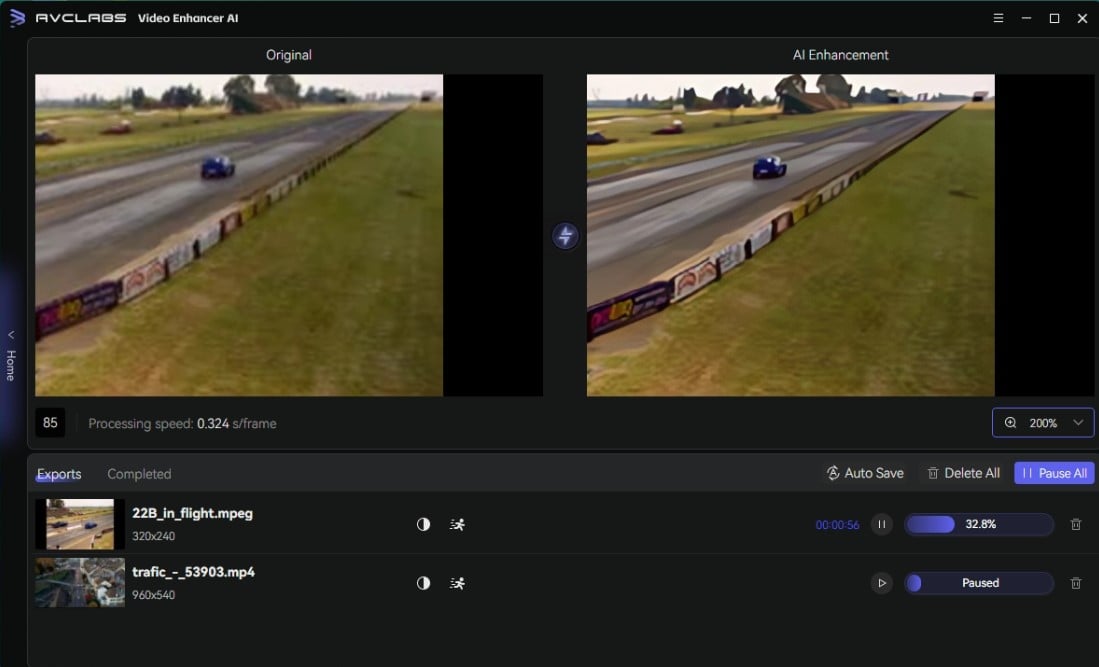 Video Enhancer AI
Enhance the video quality to make them more aesthetically pleasing.
Deblur your footage by using machine learning.
Upscale videos from SD to HD, HD to 4K.
Upscale low-res videos onto a larger screen.
Trim your footage frame by frame.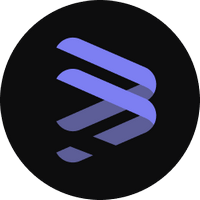 How to Enhance Video Quality Using AVCLabs Video Enhancer AI
Step 1
Install and Launch AVCLabs Video Enhancer AI
Warm reminder: Before improving video quality, you can click here to check whether your CPU or GPU is capable of enhancing videos with AI.
Download AVCLabs Video Enhancer AI from the link given above and then simply launch it after it has been installed on your computer.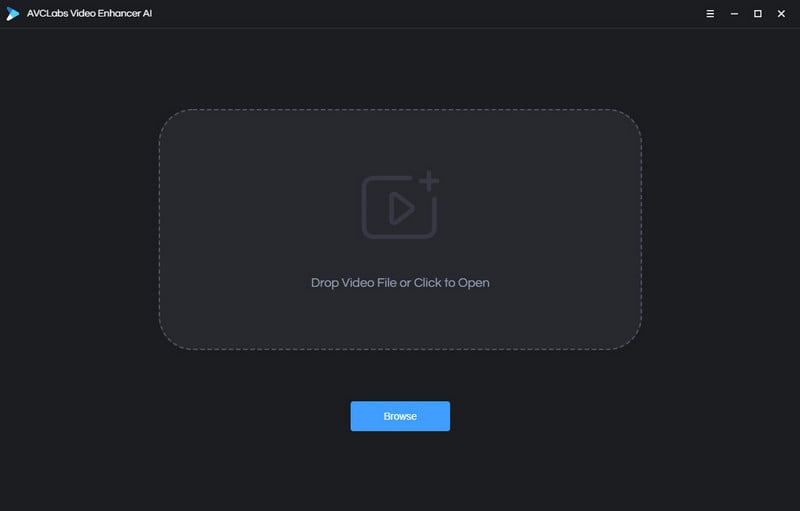 Step 2
Add Video Files You Need to Upscale and Select the AI Model and Set the Output Parameters
Import one or multiple low-resolution or low-quality videos to this video enhancer software, then you need to modify some critical parameters like selecting the AI feature according to your needs, setting the output resolution, output format, output path, and adjusting brightness, contrast, and saturation.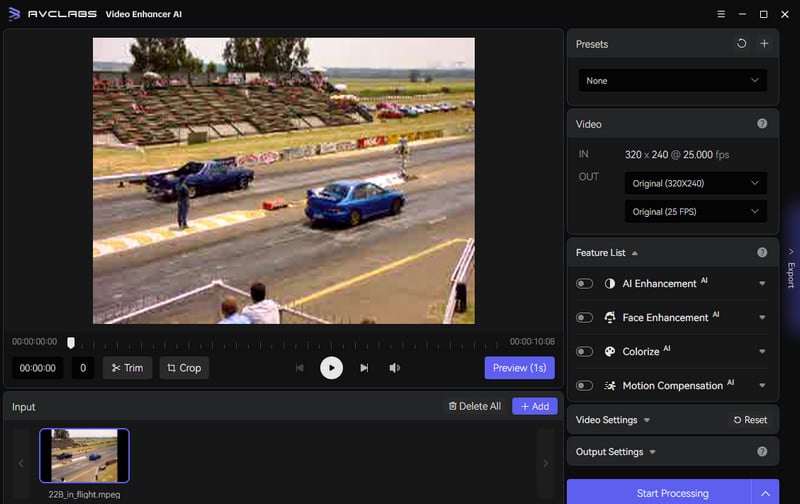 AVCLabs Video Enhancer AI allows users to trim unwanted parts frame by frame to save processing time. At the bottom of the program, users can trim your video to the desired length by dragging the slider bar. Or input the start and end of the frames to set a clipping point accurately.

Step 4
Start Enhancing Videos Quality Automatically
Once all the settings are set up, click the Start Processing button to improve the low-res videos quality automatically.
After the AI video enhancement process is completed, just open the file folder to find and enjoy high-quality videos.
---
Pros:
• User-friendly to most users both in price and UI
• Various input and output video formats are supported
• Multiple models to enhance video quality
• Multiple paid plans, with the lifetime plan being a good deal
• Support enhance videos in batch
• Available on Windows PC and Mac
Cons:
• The enhanced videos will be added a watermark under the trial version
---
Part 3: Top 3 Video Enhancer Apps on Android
1. PowerDirector
PowerDirector is a good pick for professionals who want a video quality enhancer app for Android on the go. Using this app, you can upscale the brightness, contrast, saturation, and color of your video to the best quality.
Pros:
• It allows you to import 8K videos
• Support to correct color distortion in a clip and stabilize shaky footage
• This video enhancement software offers slow motion and fast motion effects
Cons:
• It is flooded with ads
---
2. YouCut
YouCut is one of the perfect video apps to enhance video quality on Android phones by making adjustments to video speed or orientation. Moreover, this video quality increaser provides other editing tools, like trimming, cropping, adding background music, applying filters and effects. Once done, you can change the resolution and video quality at the final conversion process.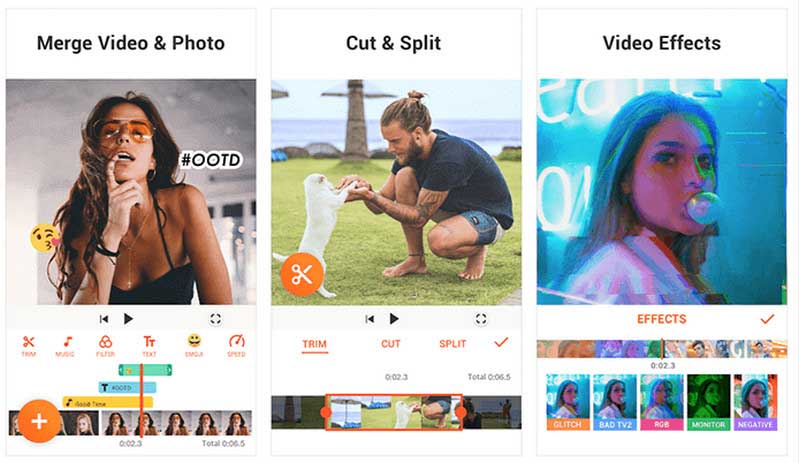 Pros:
• Free & no watermark
• Embedded with lots of video editing tools
• Simple interface
• Apt video slicing tools
Cons:
• There is no Undo button to return to a previous editing
• Do not allow you to export 4K videos
---
3. Magisto
Magisto is ideal for every YouTuber who wants to improve their video's quality. It is a platform that provides smart A.I. assistance for video editing, publishing, and marketing. Using this robotic app, you can enhance the quality of your video while on another business.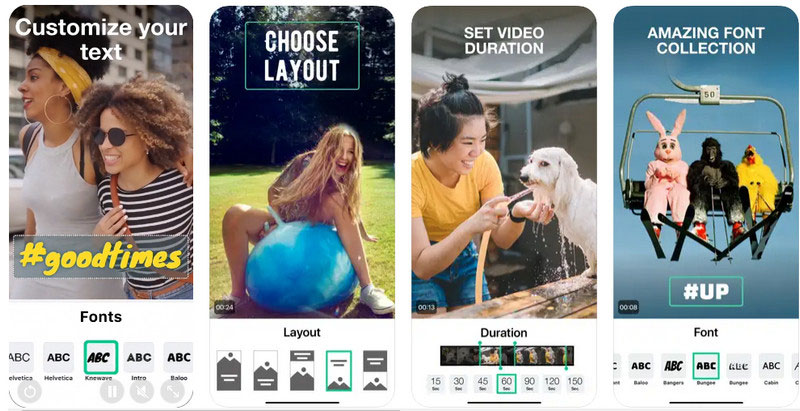 Pros:
• It provides a seven days free trial
• Time saver
• Utilizable for beginners
• Quickly create professional-looking videos thanks to Magisto's artificial-intelligence driven smart editor
Cons:
• A limited number of editing features
• You cannot rely on AI at all times
---
Part 4: Top 3 Video Enhancer Apps on iPhone
1. KineMaster
To boost the quality and the visual look of your video, KineMaster should be your go-to app. KineMaster is the first pick among the best iPhone video enhancers list. It is very convenient as easy-to-use with intuitive settings and clear tracks signifying applying features. It comes with stunning features for enhancing and editing videos.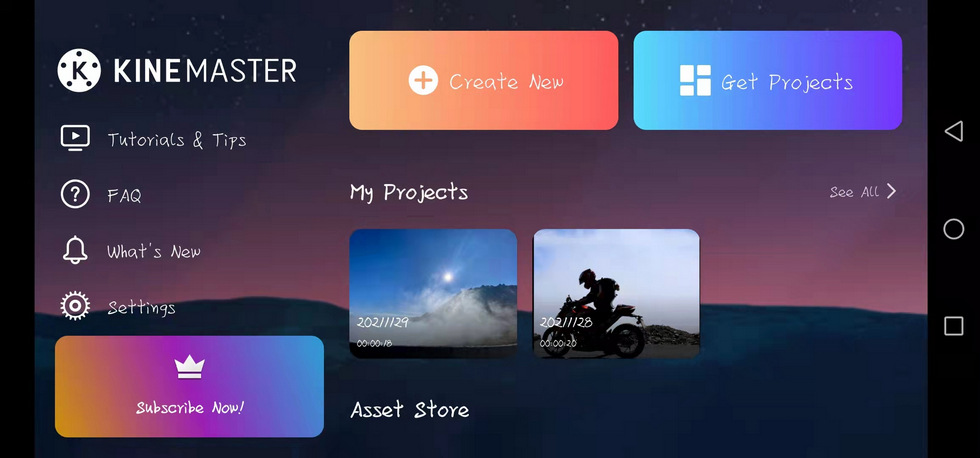 Pros:
• It offers a seven days free trial
• Built with multiple video enhancement and editing features
•Smooth user interface
Cons:
• It lagged when editing multiple videos
---
2. Videoshop
Videoshop is a great video quality increaser designed for both Android and iPhone users. It not only can help you increase video quality in a practical way but help you trim, apply slow/fast motion, and add voiceover to your video.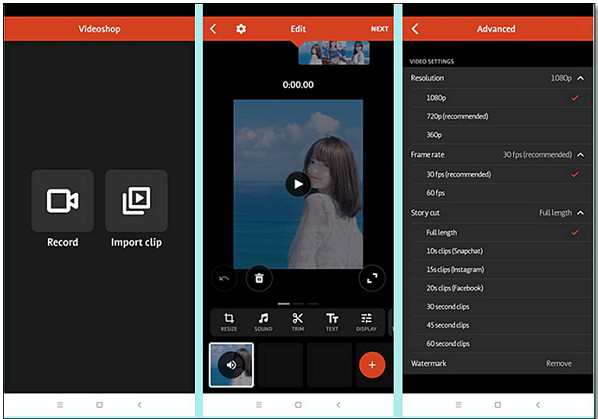 Pros:
• Rich in fun Instagram-like filters
• User-friendly interface
• Lip Sync feature
• Multiple clip joining
Cons:
• Can only record one audio file at a time
• Watermark on the free version
---
3. InShot
InShot is a basic video enhancer app for iOS devices that comes with plenty of fun effects. As a video quality enhancer, it allows you to increase video quality with a few easy steps. Moreover, it is also a while enhancing your video, as well as a video editor and a video maker.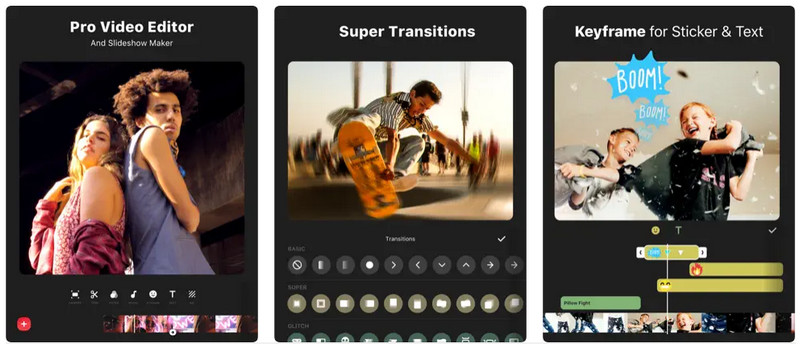 Pros:
• Easy to use
• Great library of photo and video filters
• It has tons of editing tools
Cons:
• Free version has watermarks
• Annoying ads were added on the updated version
---
Part 5: Best 3 Video Quality Enhancers Online
1. Clideo Video Enhancer Online
Clideo is a free video enhancer online, which can work directly from your browser. It enables you to make your video clearer in clicks. Its Adjust Video tool allows you to control Brightness, Contrast, Saturation and Hue values of the video clips to improve video quality. Moreover, you can choose the desired video format to export the video file after enhancing the video.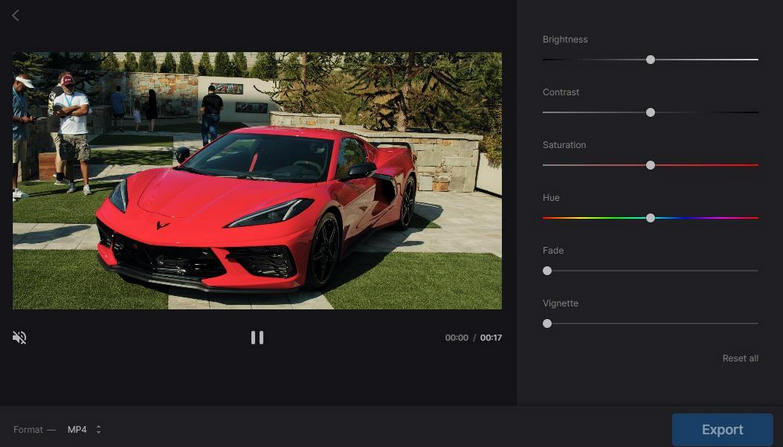 Pros:
• User friendly for beginners
• More video editing property are available
• Offer basic color grading options
Cons:
• It supports a limited number of file formats
• It is not free
---
2. Online Video Enhancer - FlexClip (Free & No Watermark)
FlexClip is another free video quality enhancer online that can help you customize a good quality video. It provides its users various editing properties like Color Grading, Filters adding, background noise removing, and video resolution enhancing that can make your video into a stunning one.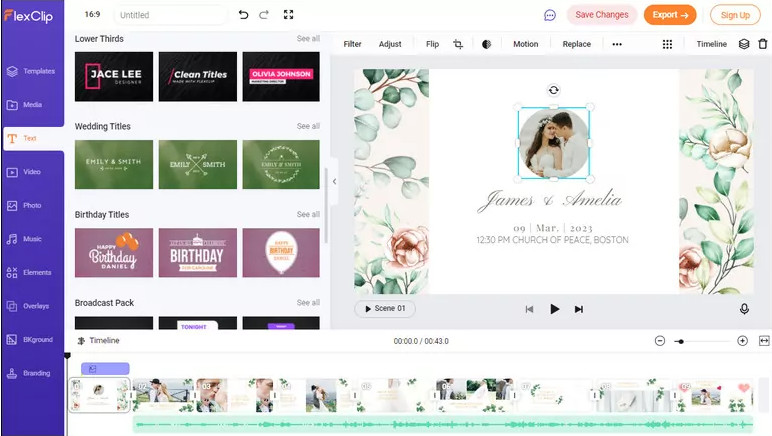 Pros:
• More advanced editing features
• It provides a variety of filters
• It supports a high-quality resolution
• Noise remover
Cons:
• Only support saving the file in 480p
---
3. Clipchamp - Online
Clipchamp is another free online video enhancer that allows users to easily make basic edits to enhance video quality. It comes with intuitive user interface, which makes the task of enhancing video quality easier. Using this tool, you can trim, crop and merge videos, add text, transitions, sound effects, and much more.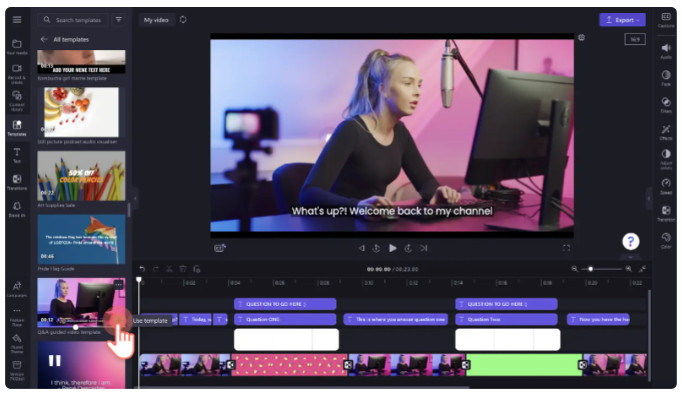 Pros:
• Equipped with tons of editing features
• Numerous input and output file formats are supported
• Free to use
Cons:
• You need to pay for additional features
---
Conclusion:
So, did you find the right video enhancer app for you? We have discussed the 10 best apps to enhance the quality of your videos in this article. These apps can be used to fix low-quality videos, as well as to improve the resolution of your footage. However, before you choose a specific app, you should make sure that it is compatible with your device, especially the operating system you are using. Now that you know the best apps to enhance video quality on iPhone, Android, PC, Mac, and online, you can use any of them to improve your viewing experience. So, take your pick and improve your video quality to its best using an app now!
---
Try AVCLabs Video Enhancer AI to breathe new life into your footage!
---

Video Converter

DVD Converter

Video Editor

Enhance Video Quality

Enhance Image Quality

Remove Objects