How to Restore Old Home Movies to HD?
"Can the old home movies be restored? I did a lot of research looking for a service to restore my home movies with VHS quality to HD. Is any video restoration service recommended?" - Leo
Old family movies bring memories that stay with you for life. Those low-resolution movies are blurry and not having been watched in years. If you stored various old home movies for several years and want to restore the old home movies with VHS quality to HD, you've come to the right place. Here we will tell you how to restore the old home movies to better quality automatically and intelligently and make the old home videos look better. Just keep on reading to get the detailed information.
Part 1: Why We Need Video Restoration Software
Over time, you might want to watch old home movies, reliving an old experience. However, most old home videos are of low resolution and poor quality and are not enjoyable to watch.
Under the circumstances, the first thing you are concerned about is how to restore old home videos from 480p, 720p to higher quality like 1080p, 4K, and up to 8k for better preserving and looking at the old memories.
---
Part 2: Restore Old Home Movies to HD with AVCLabs Video Enhancer AI
Luckily, with the development of AI, there are a lot of old videos restoration software on the market for automotive restoration. AVCLabs Video Enhancer AI stands out among these video restoration tools. AVCLabs Video Enhancer AI makes it easier than ever to restore old home movies to HD or 4K. Using the power of deep learning algorithms, AVCLabs Video Enhancer AI increases old home movies from low resolution to higher resolution automatically and intelligently, naturally restore old videos' realistic details and remove the video blur and noise. In addition, video color, brightness, and saturation will be enhanced as well. And this video restoration solution supports real-time viewing. With an intuitive interface, it is easy for beginners to restore the videos.
Video Enhancer AI
Enhance the video quality to make them more aesthetically pleasing.
Deblur your footage by using machine learning.
Upscale videos from SD to HD, HD to 4K.
Upscale low-res videos onto a larger screen.
Trim your footage frame by frame.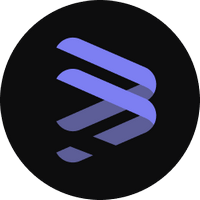 Let's have a look at how to restore old home videos to better quality.
Step 1
Install and Launch AVCLabs Video Enhancer AI
Warm tips: You can simply click here to check whether your CPU or GPU is capable of restoring old home movies with AI.
Just free download the AVCLabs Video Enhancer AI from the above download button and install it on your Windows PC or Mac computer. After the installation is completed, double-click on the setup file to run the program and then you will enter the main interface of AVCLabs Video Enhancer AI.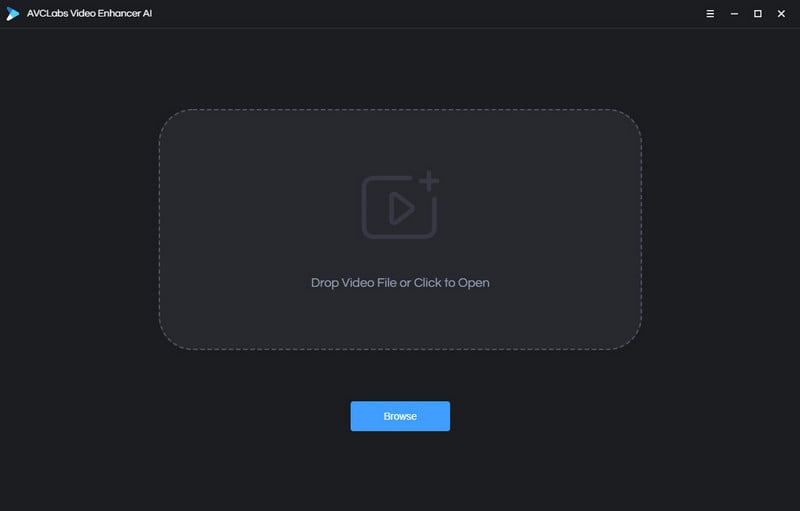 Simply drag &amp drop the movies from your computer to the main window. You can also click on the "Browse" button at the bottom of the program interface and upload the video file you need to restore from the computer. Besides, you are able to click on the Menu button and choose "Open Video File..." to add the old videos from the computer to the program.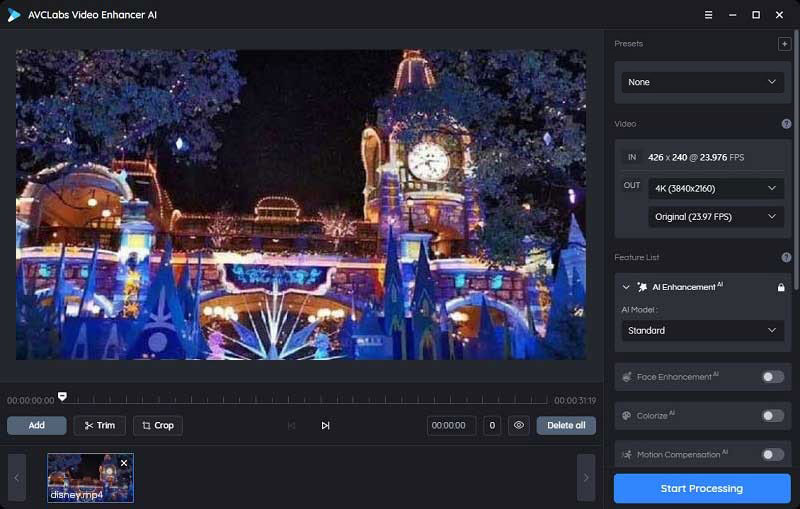 Step 3
Select the Processing Model and Set the Output Parameter
After adding video to the video restoration software, you can turn on AI Enhancement and select AI Model.
For the portraits, you can turn on Face Refinement to detect and enhance every detail to make your subject look great.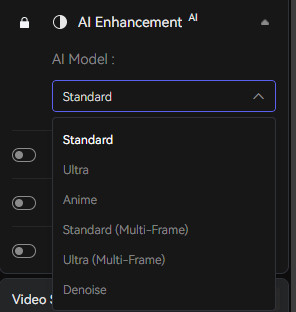 If needed, you can unfold the output preset and adjust the output resolution to 200%, 400%, SD, HD, 4K UHD, 4K, and 8K.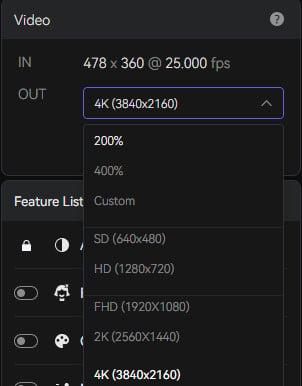 Before enhancing the video quality, you can set the output video format you prefer. It supports exporting video to AVI (UnCompressed), MP4 (H.264) format.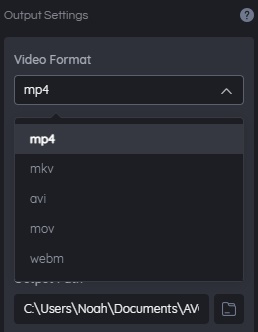 Before processing the video, you can trim the unwanted part frame by frame to saving processing time.

Once all the settings are done, simply hit the "Start Processing" button to start restoring the loaded old movies. The whole video processing time depends on your PC's system configuration, video size, and output video resolution. After the video restoration process is completed, you can click on the "Open Output Video" button to find and view the restored video.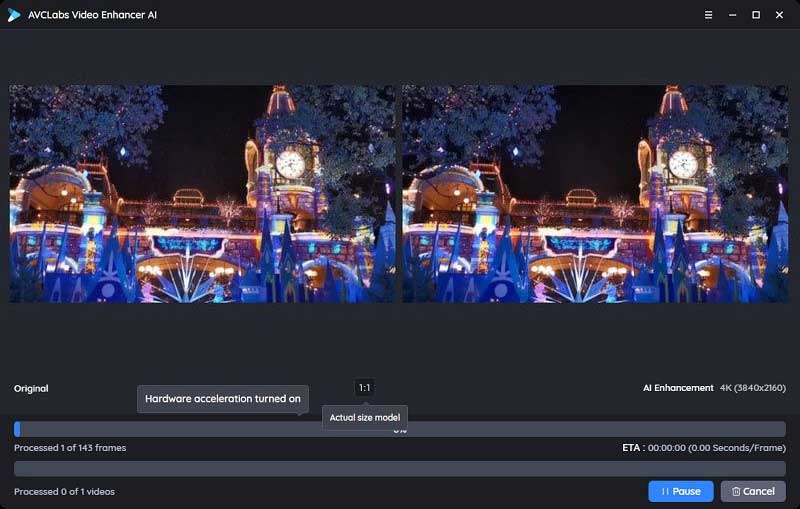 ---
Conclusion:
That's it. Hopefully, after reading this article, you can handle with the old bad quality home movies and restore your old home videos to better quality such as 1080p, 4K using the professional and smart video restoration software - AVCLabs Video Enhancer AI. As an AI-based automotive video restoration software, it is user-friendly for beginners who do not have enough knowledge about video editing. With the help of this tool, you can enhance the old video quality effortlessly and view your past memories better.
Just free download the trial version and start to explore the amazing features.
Try AVCLabs Video Enhancer AI to breathe new life into your footage!
---

Video Converter

DVD Converter

Video Editor

Enhance Video Quality

Enhance Image Quality

Remove Objects