How to Improve TikTok Video Quality
"Why is my TikTok video quality bad? How to fix poor video quality on TikTok? How do I make my TikTok video better quality?" - Shejan Shuza
There is no denying that TikTok has been one of the most popular social media apps for the past few months. Unlike other similar apps like Musical.ly and Instagram, TikTok lets users post 15-second videos with pre-installed filters, making it more appealing. However, not everyone is impressed by its simplicity and number of users. Many people have pointed out some obvious flaws in the app. For example, most of the videos on TikTok are not HD quality. Also, there are several problems with audio as well as video stabilization. In this article, we will discuss how to improve TikTok video quality so you can enjoy the app even more.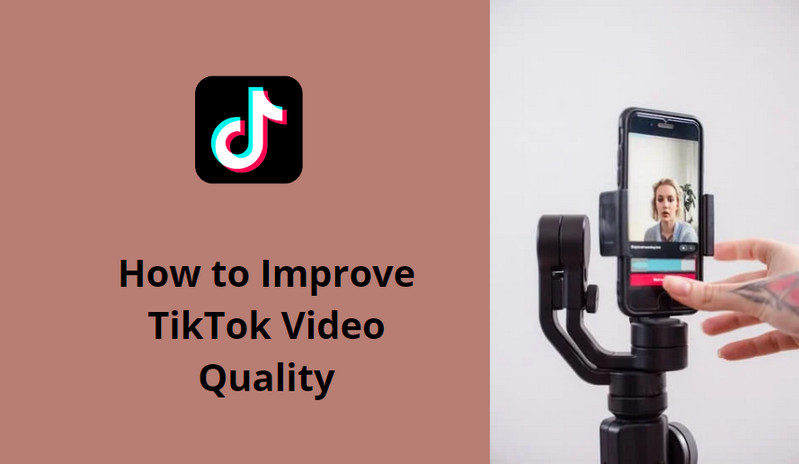 Part 1: Why Is My TikTok Video Quality Bad
In order to improve TikTok video quality, it is important to understand why your TikTok video is low in the first place. Video quality depends on a few factors.
1. Firstly, the resolution of the video. If you are shooting a video in an HD resolution, it will obviously have a better quality in 1080p.
2. Secondly, the frame rate of the video. Basically, it is the number of frames captured per second. If the frame rate is low, it will have a very jerky/stuttery effect.
3. Finally, the bitrate of the video. It basically shows how much data there is in every second of video. For example, an HD video shot at 1080p resolution with a frame rate of 24fps will yield higher quality than a 4K video shot with a frame rate of 30fps. TikTok videos are shot with a resolution of 480p, which is the lowest possible resolution for a video. The frame rate is a bit better at 30 fps. However, the bitrate for TikTok videos is very low at around 5 Mb/s.
---
Part 2: How to Improve TikTok Video Quality with AVCLabs Video Enhancer AI
TikTok users can easily improve TikTok video quality by using AVCLabs Video Enhancer AI. This is a smart app that can fix bad or blurry TikTok video quality by upscaling video from SD to HD (720p or 1080p). You can save the video in high-quality 1080p and share it directly to your account on TikTok. Driven by powerful AI sharpening algorithms, it enables users to remove all the visible motion blurs and out-of-focus blurs, such as sharpeninging face in blurry videos automatically and removing video noise. No advanced video editing skills are required during the process of sharpening videos.
In addition to this, if you have a 4K video, how can you upload a 4K video to TikTok? The highest possible resolution for TikTok videos is 1080p. Hence, if you record video in 4K resolution, it will be reduced down to 1080p. You can use AVCLabs Video Enhancer AI to reduce your 4K video to 1080p before uploading so that it does not hamper the quality of the video.
Video Enhancer AI
Enhance the video quality to make them more aesthetically pleasing.
Deblur your footage by using machine learning.
Upscale videos from SD to HD, HD to 4K.
Upscale low-res videos onto a larger screen.
Trim your footage frame by frame.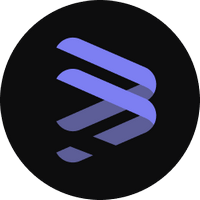 Here are simple steps to fix low-quality TikTok videos using AVCLabs Video Enhancer AI.
Step 1
Install and Run AVCLabs Video Enhancer AI
Warm tips: you can click here to check whether your CPU or GPU is capable of improving a TikTok video with AI.
Firstly download the AVCLabs Video Enhancer AI from the above button and install it on your Windows PC or Mac, then double-click on the icon to launch it.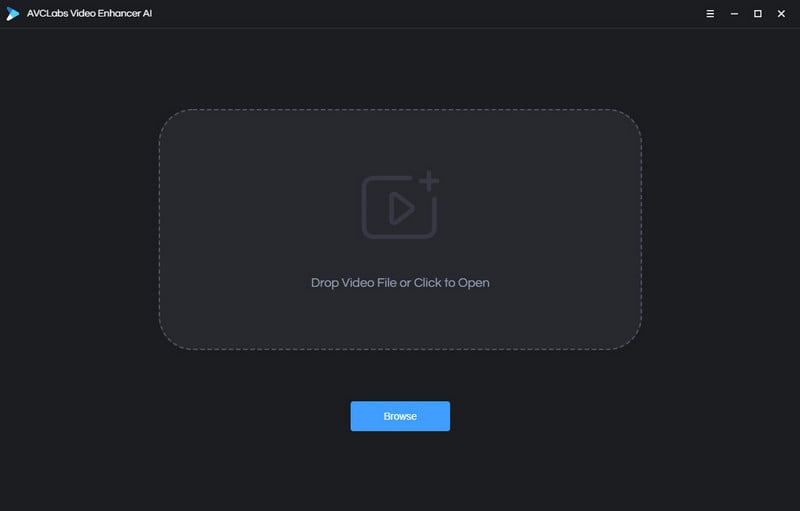 Step 2
Import the Blurry TikTok Video You Want to Sharpen
Directly drag & drop the blurry videos from your computer to the program or click on the Browse to import blurred videos to AVCLabs Video Enhancer AI.
Note: AVCLabs Video Enhancer AI supports the most normal video formats like 3G2, 3GP, AVI, DIVX, FLV, F4V, M2TS, MTS, MOV, MP4, M4V, MKV, etc.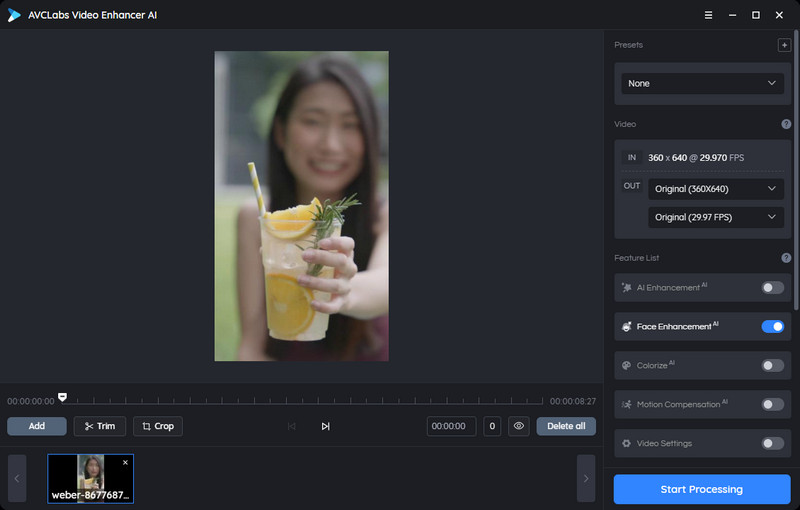 Step 3
Select the Appropriate AI Featuer and Set the Output Parameters
Before sharpening the blurry TikTok video, we recommend you modify some critical parameters like the processing model, output resolution, output format, and output path.
In the right panel of the program, you can choose the AI Feature according to your need from the Feature List. and go to the Video Settings to adjust the Brightness , Saturation , Contrast to improve the visual quality.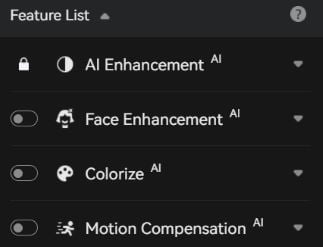 You can also unfold the Video-OUT to adjust the output size to 200%, 400%, SD, HD, 4K UHD, 4K, and 8K, and set the output video format to MKV, MP4, AVI, MOV, WEBM format Under Video Settings part.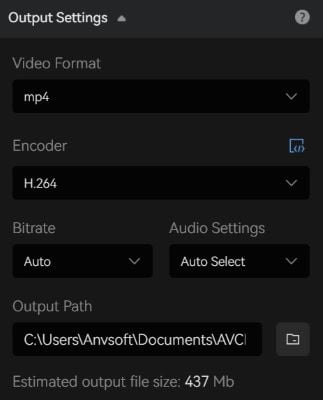 If you just need to sharpen a clip of a blurry TikTok video, you are able to trim the unwanted parts frame by frame to save processing time. At the bottom of the program, you can trim your video to the desired length by dragging the slider bar. Or input the start and end of the frames to set a clipping point accurately.

Step 5
Configure the Performance Settings
Click on the

button and select the Settings option, a settings dialogue pops up where you can change the Performance Settings.
On the Performance Settings, you can choose the AI Processor to determine what hardware (GPU or CPU) will be used by the application when processing, and Max memory consumption to Lowest, Low, Medium, High, and Highest. Highest is recommended if you close any other programs on your computer.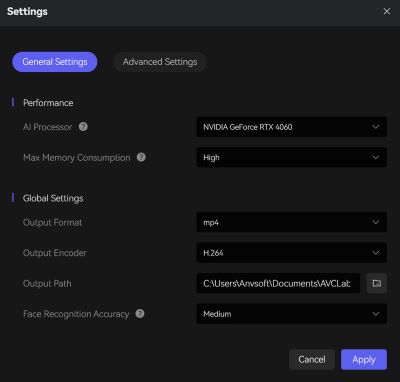 Step 6
Start Sharpening A TikTok Blurry Video Automatically
Once all the preparation work is done, hit on the Start Processing button to perform the blurry TikTok video sharpening process. The final processing time depends on your computer's system configuration and video size.
Warm tips: You are able to hit the Pause button to pause the blurring process if the computer needs to be occupied for other tasks, and you can resume it when the computer is available.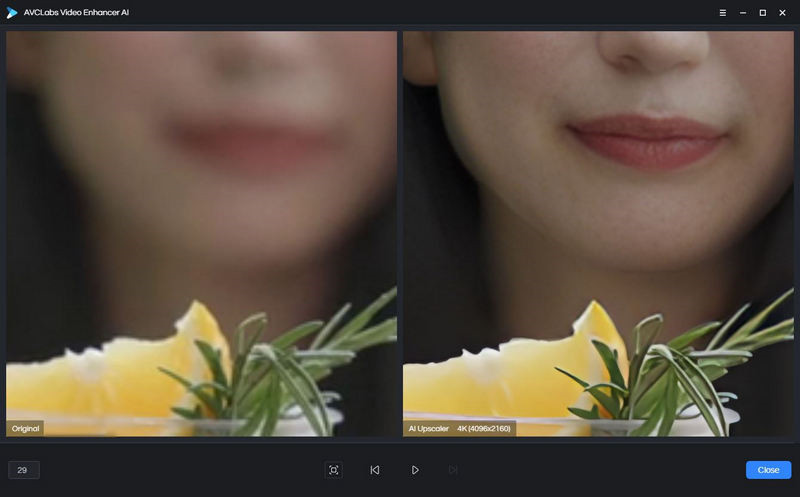 After the blurry TikTok video fixing process is completed, simply click on the Open Output Video button to check the output high-quality TikTok video.
---
Part 3: How to Upload High Quality Videos to TikTok
After knowing the best way to increase the resolution of your video resolution, it is crucial to make sure that the uploading process will not ruin the quality. TikTok possesses a feature that will secure the quality of your video after uploading it. But if you didn't manually adjust TikTok video quality settings to upload videos in HD by default, you probably get bad video quality all the same. We only need to enable it before uploading it. Let's follow the simple steps below to upload high-quality videos to TikTok .
1. Simply open the TikTok app, click + icon at bottom of the screen, and click the Upload to add your video from the device library.
2. After selecting the video, click Next. Then you can edit the TikTok video as you like.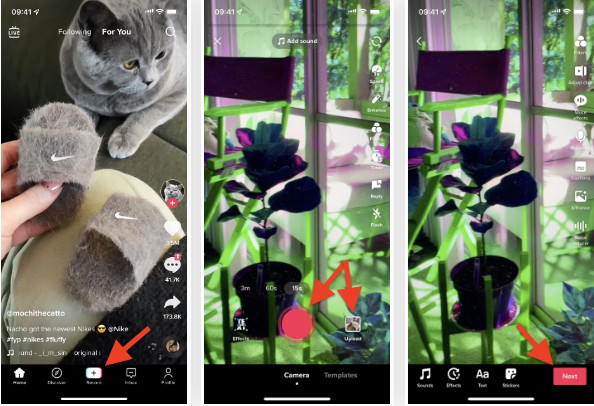 3. After editing, click Next and head to the Post page. Tap the More options.
4. Toggle the Allow high-quality uploads button on. Then go back to the Post page and click the Post to share this video in HD.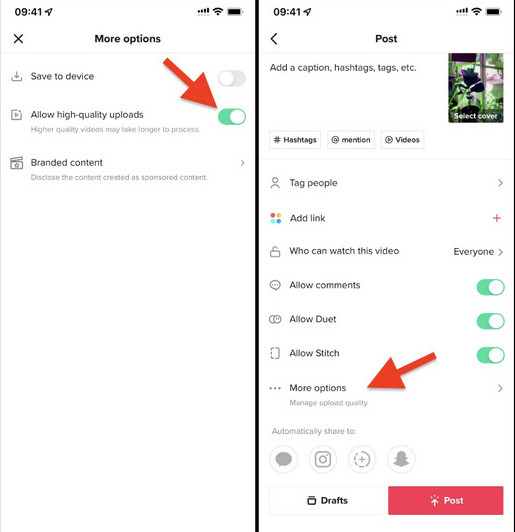 ---
Part 4: What You Can Benefit from Hight-quality TikTok Videos
In this part, we would like to introduce the benefits of high-quality TikTok videos.
1. Build up A TikTok Audience
TikTok is gaining popularity day by day. There is no doubt about that. But how do you build up an audience on TikTok? Well, the best way to build up an audience on TikTok is to make better videos. Make sure that the videos are interesting, unique and engaging. The more engaging your videos are, the more people will be interested in watching them. You can also follow other TikTok users and engage with their content. You can also follow popular TikTok users and comment on their videos. This will help you find new people to engage with.
2. Make Money on TikTok
TikTok has become one of the most popular apps on the internet. People of all ages are using the app as a platform to showcase their talent. TikTok is a social media app where you can post videos, music, and other things. You can also make money from TikTok. The only thing you need to do is create engaging content that people like. Once you have a large follower base, you can start making money from Tik-Tok through advertisements.
3. Get More TikTok Followers
If you are a TikTok user, you might want more followers. Getting more followers on TikTok is not as difficult as it seems. You just need to make better videos and stay consistent with your content. Another way to get more followers on TikTok is by following other users and engaging with their content. You can also comment on popular TikTok videos. This will help you find new people to engage with.
---
Part 5: FAQs about Improving TikTok Video Quality
Here we are going to talk about the most frequently asked questions about improving TikTok video quality.
Q1. Can I change the blurry video quality on TikTok
Unfortunately, TikTok doesn't provide such advanced functions to change the TikTok video quality. But you can directly go for AVCLabs Video Enhancer AI and use it to reduce the shakiness of TikTok videos and increase the video quality automatically and smartly.
Q2. Which quality is best for TikTok videos
Normally, 1080P HD is enough for TikTok video for watching on the Android/iPhone mobiles. But you can also use the higher resolution to reduce the quality compression on TikTok.
Q3. May I upload a 4K video on TikTok
Uploading a 4K video in TikTok is not possible. You may edit a high quality but the TikTok app decreases the quality. Therefore, it is better to upload with the recommended video quality of TikTok.
Q4. Does internet connection have a role in uploading a high-quality video in the TikTok
Yes. Your internet connection is an essential element that we need in uploading a high-quality video. The first impact of it is its speed. The internet will be the deciding factor in how many times it will take to finish the upload. There is also a possibility that the process will not be successful because of the slow internet.
---
Conclusion:
All in all, improving TikTok video quality is not difficult. All you need is the right app to fix the video issues. AVCLabs Video Enhancer AI is the best app for improving TikTok video quality. TikTok users can also make better videos while uploading. All you need to do is follow the tips mentioned above. This will help you avoid blurring, jerky videos and make videos that look much better.
---
Try AVCLabs Video Enhancer AI to breathe new life into your footage!
---

Video Converter

DVD Converter

Video Editor

Enhance Video Quality

Enhance Image Quality

Remove Objects