How to Easily AI Upscale Videos from 1080p to 4K?
"How can I upscale a video in 1080p to 4K resolution without loss of quality? Any idea to do it, thanks." - John
How to upscale 1080p videos to 4K is one of the most frequently asked questions on Reddit or quora. Upscaling 1080p to 4K is also a wise move if you want to upload a clearer video to YouTube, as YouTube will allocate more bitrate to your video and use VP9, instead of H.264, to encode your video, thus making your video even sharper.
Thanks to the AI video upscaling technology, it is possible to AI upscale videos from 1080p to 4K in real UHD without loss of quality. This article aims at showing the best way to upscale Full HD videos (1080p) to Ultra HD (4K). Grab it, and here we go!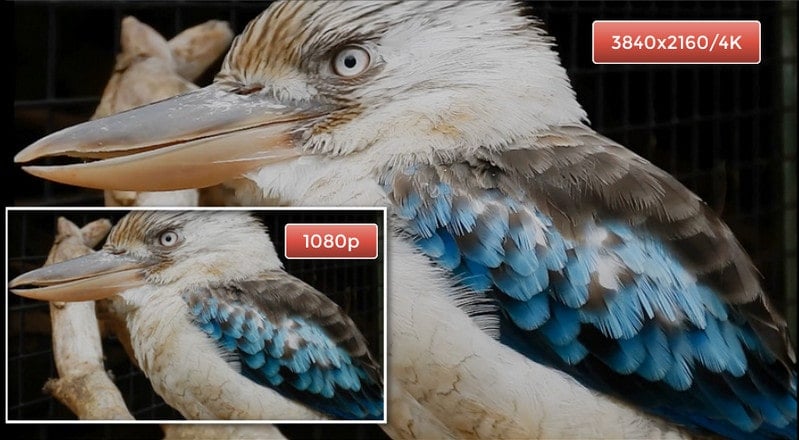 Part 1: 1080p vs 4K
Before we go further, let's make it clear the terms of 4K resolution and 1080p. The biggest difference between 4K and 1080p lies in the resolution. 4K has a resolution of 3840 * 2160, yet 1080P has only 1920*1080 pixels. So, compared to a 1080P TV, a 4K screen has four times the number of pixels than that of a 1080P screen and that's why 4K looks much more sharp and delicate than 1080p.
| | | | | | |
| --- | --- | --- | --- | --- | --- |
| Resolution | Resolution | Horizontal Pixels | Vertical Pixels | Total Pixels | Marketing Names |
| 1080p | 1920x1080 | 1920 | 1080 | 2 million+ | Full HD, FHD |
| 4K | 3840x2160 | 3840 | 2160 | 8 million+ | 2160p, Ultra HD, UHD |
---
Part 2: Upscale 1080p Videos to 4K with AVCLabs Video Enhancer AI
When it comes to upscaling videos from 1080p to 4K, AVCLabs Video Enhancer AI is highly recommended, which might be the best ever 1080p to 4K converter. As an AI-based video upscaling software, and powerful detail-preserving upscaling tool, it utilizes your computer multi-cores to realize an overly efficient process and GPU acceleration expedites the process to convert 1080p to 4K in a smart way.
Through the use of powerful algorithms, you can rest assured of high-quality output that culminates from a lossless video conversion process. The program comes with multiple AI models, all of which are better at processing certain videos than others. With a user-friendly interface, it is easy for users to get started. Users just need to add a video and tweak the settings to their liking, then click on the "Start Processing" button.
Video Enhancer AI
Enhance the video quality to make them more aesthetically pleasing.
Deblur your footage by using machine learning.
Upscale videos from SD to HD, HD to 4K.
Upscale low-res videos onto a larger screen.
Trim your footage frame by frame.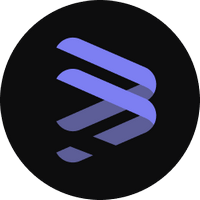 Here are the simple steps to upscale 1080p videos to 4K.
Step 1
Install and Launch AVCLabs Video Enhancer AI
Warm reminder: Before upscaling videos from 1080p to 4K, you can click here to check whether your CPU or GPU is capable of upscaling videos with AI.
Just free to download the AVCLabs Video Enhancer AI from the above download button and then install it on your computer. Run the program and then you will enter the main interface of AVCLabs Video Enhancer AI.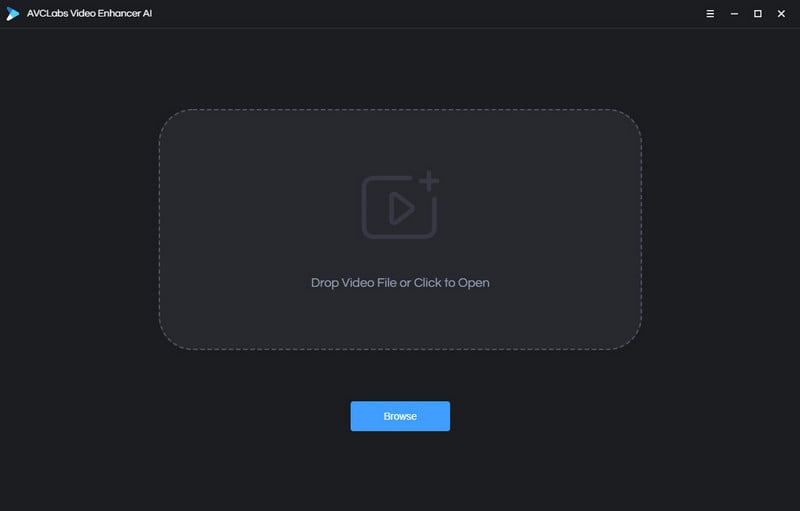 Click on the "Browse" button at the bottom of the program interface and import a 1080P resolution video you need to upscale from the computer. You can also simply drag &amp drop the video from your computer to the main window.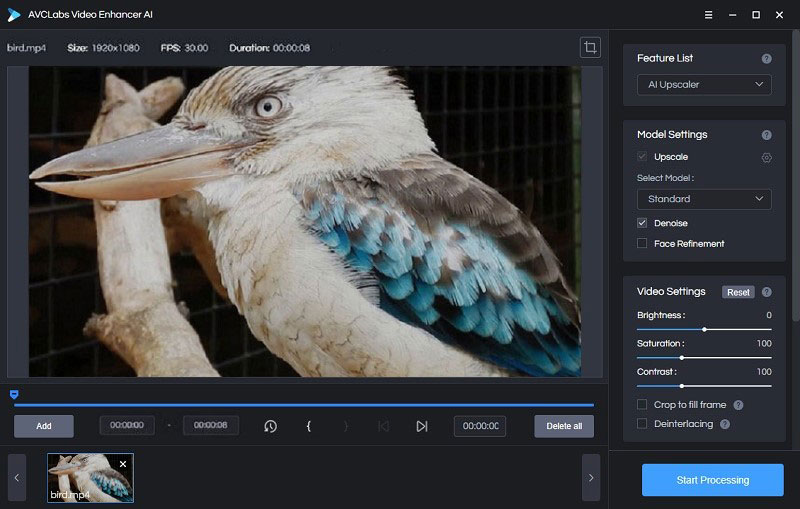 Step 3
Select the AI Model and Set the Output Parameters
In the right panel of the program, you can choose the AI Feature you prefer.
For the portraits, you can turn on the Face Enhancement option to detect and enhance every detail to make your subject look great.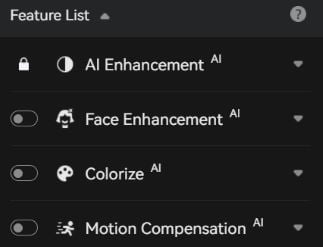 Just unfold the output preset and adjust the output resolution to 4K UHD or 4K.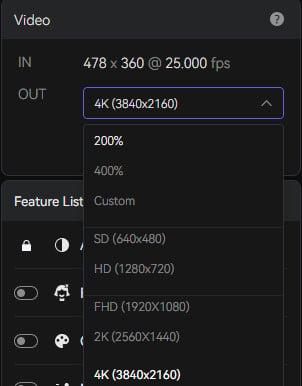 Before enhancing the video quality, you can set the output video format you prefer. It supports exporting video to MKV, MP4, AVI, MOV and WEBM format.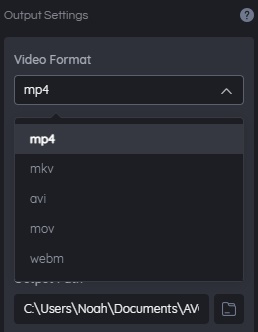 After all settings are completed, click on the "Start Processing" button to start upscaling the selected 1080p videos to 4K. The final processing time depends on your PC's system configuration, video size. Please be patient.
Once the video upscaling process is done, you can simply click on the "Open Output Video" button to find and enjoy the upscaled 4K video.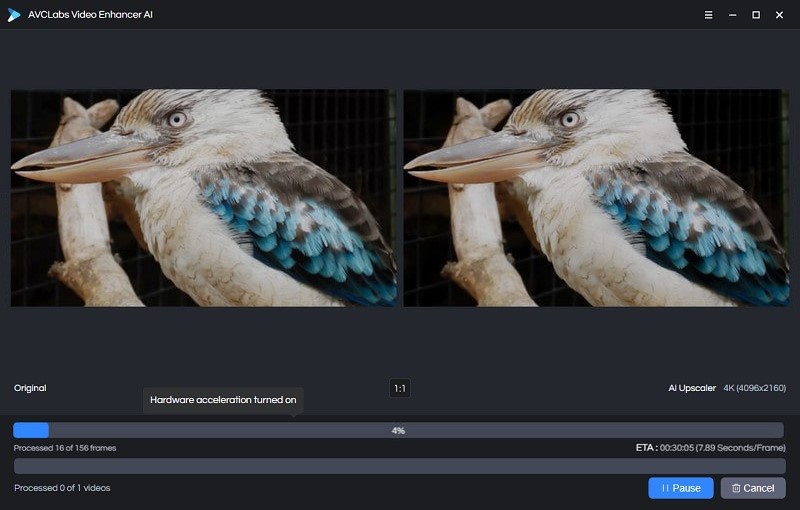 ---
Video Tutorial: AI Upscale Videos from 1080p to 4K
---
Conclusion:
In this article, we talked about the best way to upscale the footage from HD 1080p to 4K with AVCLabs Video Enhancer AI. Using the AI technology, it converts 1080p to 4K UHD and retains great levels of details, and exponentially improves the overall video sharpness and quality. Now just get this useful 4K upscaling software to try it for free.
Try AVCLabs Video Enhancer AI to breathe new life into your footage!
---

Video Converter

DVD Converter

Video Editor

Enhance Video Quality

Enhance Image Quality

Remove Objects