5 Best AI Video Generators Review | Popular AI Text to Video Generators in 2022
"Can AI generate videos? What is an AI video generator? Is there any text-to-video generator recommended? Thanks." - Andrew Sheehy
Artificial intelligence is blowing our minds, and video content is no exception. AI-driven video production tools are becoming increasingly common and capable of generating dynamic, photorealistic results. As a result, these new tools are removing the need for manual processes that were once essential to creating engaging visual content. While artificial intelligence will continue to grow in importance in the coming years, there are several stand-out applications that we think you should know about right now. These are the 5 best AI video generators in 2022.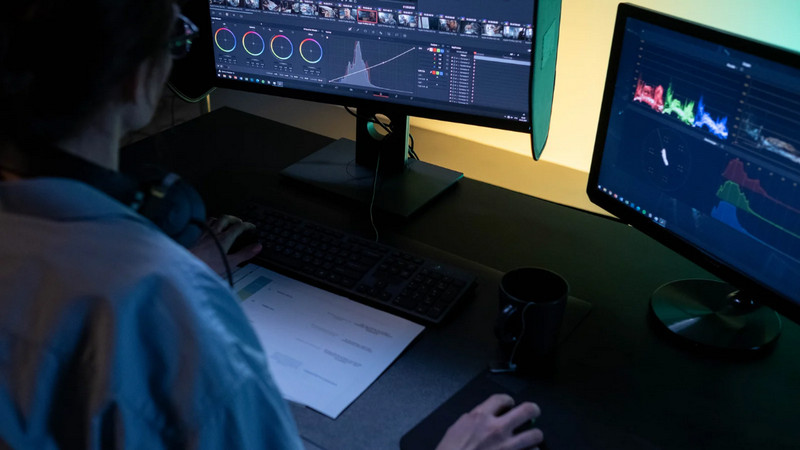 Part 1: What Is An AI Video Generator
If you're looking for a way to create professional videos without any equipment or expensive applications, then an AI video generator is perfect for you. With an AI video generator for free, you can create videos quickly and easily, without any prior experience or knowledge. Simply select the type of video you want to create, and the AI video generator will do the rest. You can create videos for marketing, product demonstrations, training, or simply to share with friends and family.
---
Part 2: How Does the AI Video Maker Work
Artificial intelligence has the potential to disrupt almost every industry and profession. Video producers have already started to see AI creep into their workflow, and it's only going to continue growing and improving as more companies develop new tools. Since AI video generators use pre-existing content and learn how to mimic it, they require a significant amount of training and processing power. That means that you won't be able to use these tools right away, but they're definitely worth keeping an eye on. Using data from a variety of sources, including text, images, and audio files, the AI video maker can create videos that are both informative and entertaining. And because it uses artificial intelligence, the videos are always of the highest quality.
---
Part 3: 5 Best AI Video Generators in 2022
When it comes to AI video generators, there are several stand-out applications that we think you should know about right now. Let's take a look at 5 of the best AI video generators on the market.
1. Synthesia
Synthesia is one of the incredible web-based AI video generators that help you easily create realistic AI videos in just minutes. As a text-to-video generator, it uses advanced natural language processing (NLP) and machine learning algorithms to create high-quality videos from text in over 50 languages without any actors, cameras, or mics.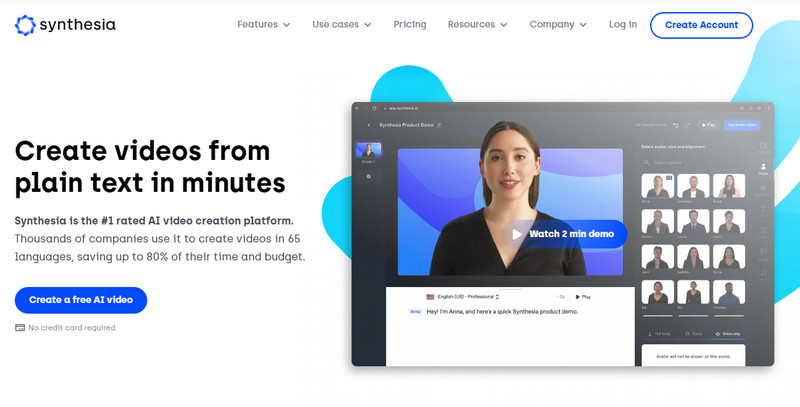 Pros:
• Great for beginners are you do not need prior knowledge
• SEO marketing videos
• Create videos from text in 60+ languages
• Videos can be up to 30 minutes long
• Create videos in more than 60 languages
• Various video templates, music tracks, and custom backgrounds
Cons:
• There are a few AI avatars that don't l sound and feel natural
• Supports only front-facing poses
---
2. InVideo
InVideo is a powerful AI video generator that could be a game-changer for visual storytelling. It enables you to turn text into videos. It gives you access to over 5000 templates, iStock media, music library, filters, and more. To create videos, you need to pick any template or theme and enter any text. That's it, you can easily turn that script into an amazing AI video. You can add media including music, text, images, and more.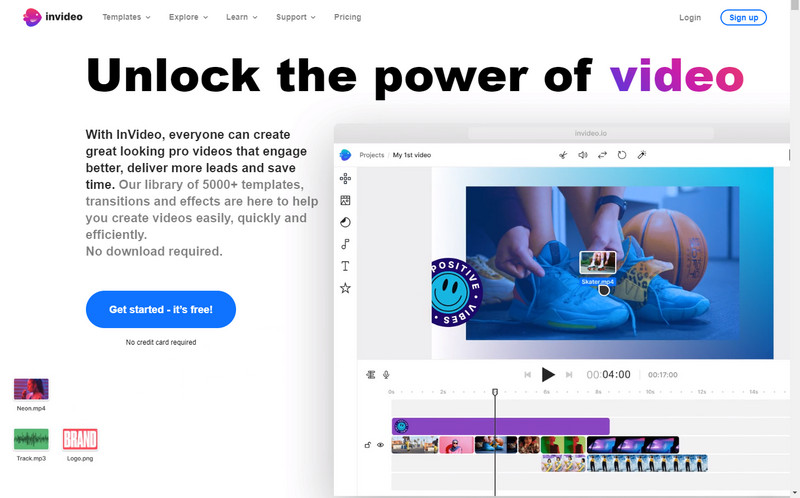 Pros:
• Almost every language supported
• Over 50 AI-powered themes that help to convert text to video in 3 minutes
• 5,000 plus handcrafted templates
• Free plan enables the creation of a 40-minute video
• Unlimited exporting of HD videos
• Very affordable
Cons:
• Cloud Storage is less, only stores 100 GB of data on the cloud
• Local storage will be required to store your max-size videos.
• Requires internet connection to use
---
3. Synths Video
Synths Video is an AI text video generator focused on publishing content on YouTube. With this tool, you can create professional-looking videos from blog posts. It can automatically generate a high-quality video from articles, news, social media posts, and text scripts with Human avatar and voiceover in one click.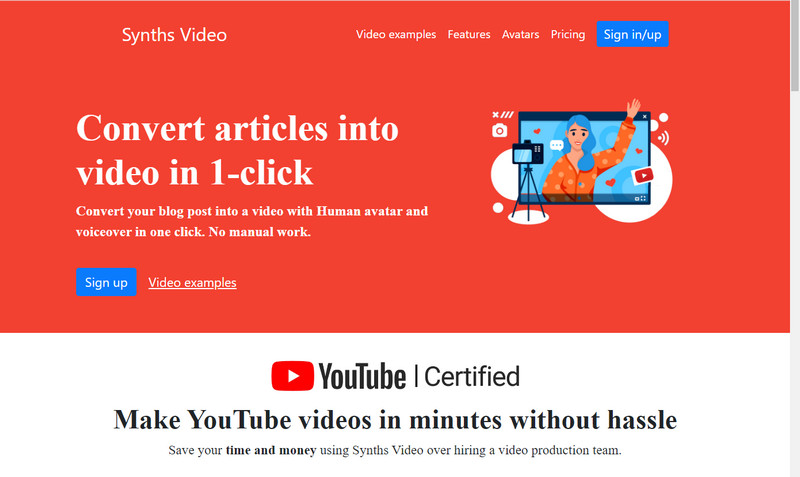 Pros:
• 40+ human-like avatars to choose from
• 40+ languages available
• Excellent lip-sync in avatars Optimizes the video for YouTube
• Automatically upload videos to YouTube
• Allow video upload in HD quality
Cons:
• No free plan is available
---
4. VEED.IO
VEED.io is a powerful AI video generator online that offers a simple interface to help you create professional videos in minutes. You can use it to turn any text into videos or use it as a video editor to cut, crop, add subtitles, and more.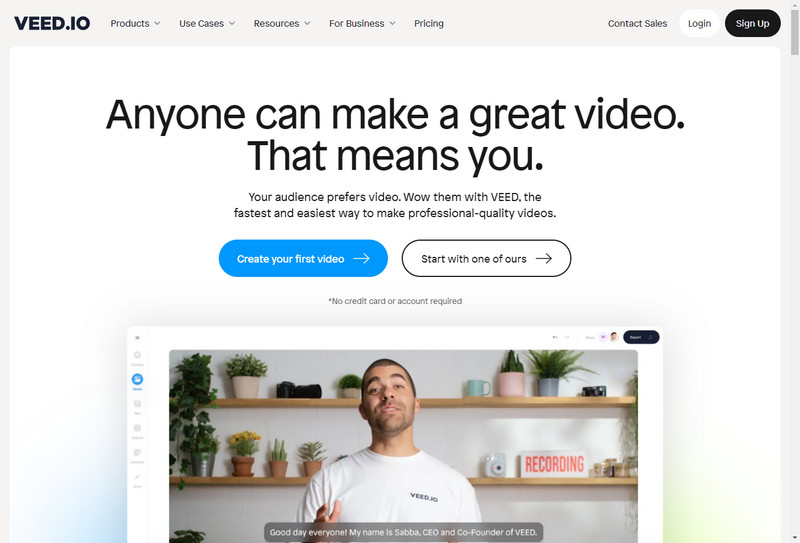 Pros:
• Simplify text to video generator process
• Various video templates, music libraries, voice-over recording
• Multiple options for video editing templates
• Provide a free plan for exporting a 10-minute video.
• Support 4k video export quality
Cons:
• Not for beginners
• You might face some issues with the auto subtitle feature
---
5. Lumen5
Lumen5 is an excellent online tool for creating AI videos. It uses Natural Language Processing algorithms to convert text to high-quality videos. Lumen5 will automatically create videos based on your written content. And you can easily share the created videos on social media or embed them on your website.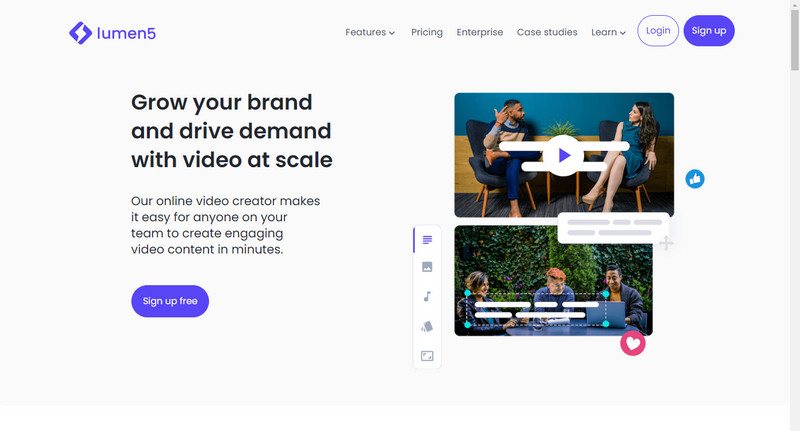 Pros:
• Create amazing videos from text in minutes
• A huge number of templates to choose from
• Customize video with unique logo, watermark, fonts, colors
• The free plan is offered for test purposes or basic editing as well
• Set video resolution in 480p, 720p, or 1080p
Cons:
• It takes too long for output files to render
• Slow processing speed
---
Bonus: Best AI Video Enhancer to Upscale Generated Videos to 1080p, up to 4K, 8K
If you want to upscale the AI-generated videos to higher resolution, like 1080p, 4K, even up to 8K, you can try an AI video upscaling tool - AVCLabs Video Enhancer AI. It is aimed to increase the resolution of the video from SD (480p), 720p to 1080p or 4K, even up to 8K without losing quality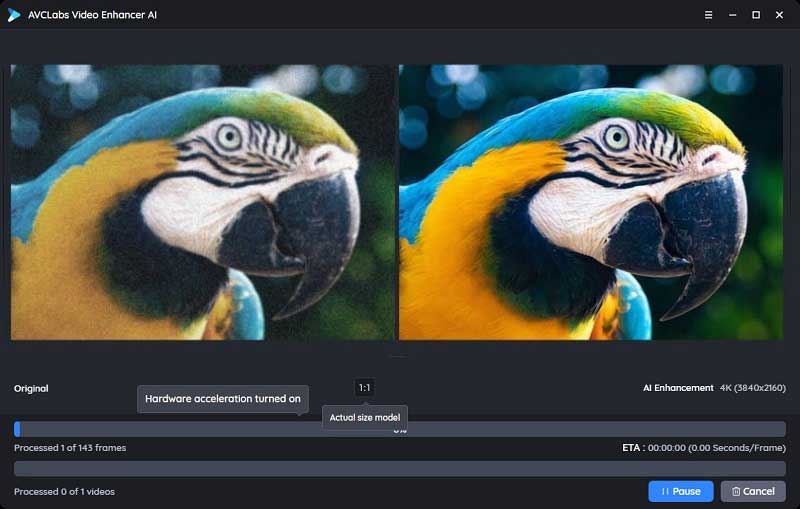 Video Enhancer AI
Enhance the video quality to make them more aesthetically pleasing.
Upscale videos from SD to HD, HD to 4K.
Sharpen faces from blurry video and enhance facial details.
Support denoising and deinterlacing videos as well as cropping videos to fill frame.
Support GPU & TensorRT acceleration.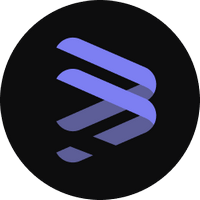 How to Upscale Video Resolution to 1080p, 4K, even up to 8K Using AVCLabs Video Enhancer AI
Step 1
Install and Launch AVCLabs Video Enhancer AI
Warm reminder: Before upscaling videos from 1080p to 4K, you can click here to check whether your CPU or GPU is capable of improving videos quality with AI.
Download AVCLabs Video Enhancer AI from the link given above and then simply launch it after it has been installed on your computer.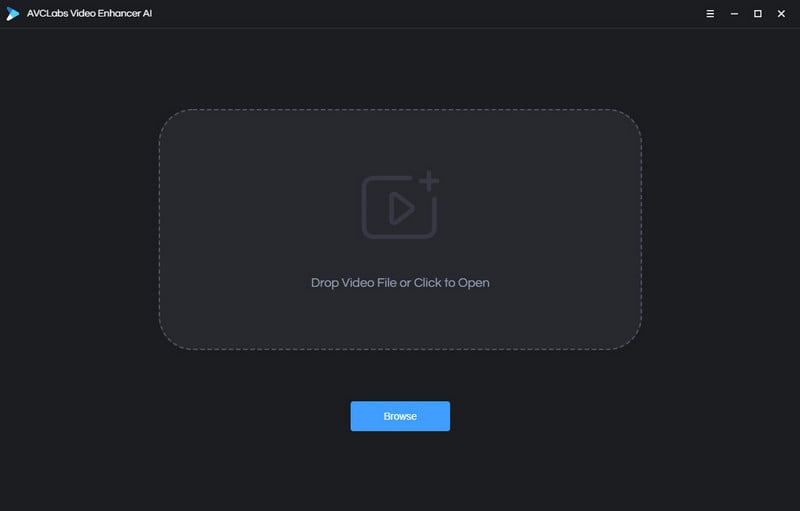 Step 2
Add Video Files You Need to Upscale and Select the AI Model and Set the Output Parameters
Import a video you need upscale from your computer, then you need to modify some critical parameters like processing AI model, output resolution, output format and output path, brightness, contrast, and saturation.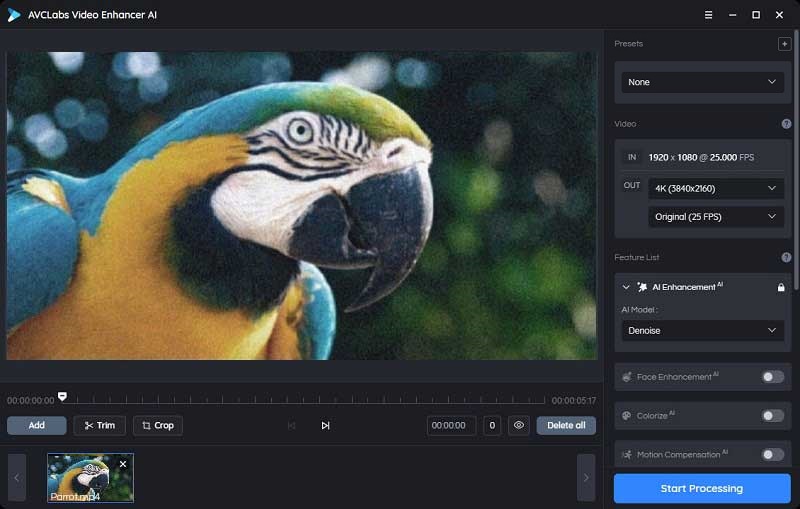 You are allowed to trim the unwanted parts frame by frame to save processing time before upscaling the video resolution. You can trim your video to the desired length by dragging the slider bar at the bottom of the program. Or simply input the start and end of the frames to set a clipping point accurately.

After that, click on the Start Processing button to upscale the video to 1080p, 4K, even up to 8K automatically. The final processing time depends on your computer's system configuration, video size. Please be patient.
Once the AI video upscaling process is done, just open the file folder to check and enjoy the high-resolution videos.
---
Conclusion:
As AI video generators become more advanced, they should become an important part of the video production process. These tools can significantly reduce the time and effort required to create engaging visuals, which could open up a whole new world of possibilities for video marketers. Apart from AI video generator, a useful AI video editor software like AVCLabs Video Enhancer AI will make your videos more attractive and professional.
Try AVCLabs Video Enhancer AI to breathe new life into your footage!
---

Video Converter

DVD Converter

Video Editor

Enhance Video Quality

Enhance Image Quality

Remove Objects