7 Best Photo Filter Apps for iOS & Android
"Which app is best for filter photos?" - Jenny
In today's digital age, photography has become a popular means of expression and communication. With the rise of social media platforms like Instagram and Snapchat, sharing visually stunning photos has become a norm. One of the key elements that make these photos stand out is the use of filters. Photo filter apps have gained immense popularity as they allow users to enhance and transform their photos with just a few taps. Whether you want to add a vintage touch, create a moody atmosphere, or simply make your photo pop, these apps offer a wide range of filters and effects to choose from. Whether you're a photography enthusiast or just someone who loves sharing life's moments, these 7 photo filter apps for iOS and Android will help you take your photos to the next level.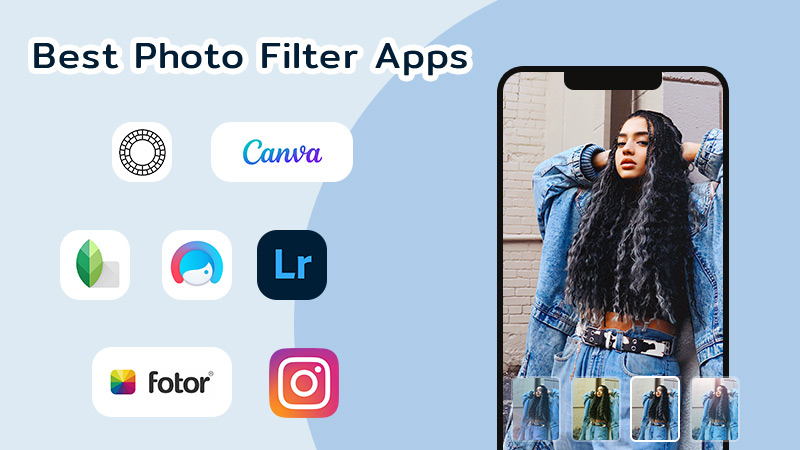 Part 1: Importance of Using Photo Filter Apps
Photo filter apps play a crucial role in elevating the visual appeal of your photos. By applying filters, you can add mood, style, and creativity to otherwise ordinary images. Filters have the power to enhance colors, tones, and textures, making your photos more vibrant and visually striking. They allow you to tell a story and evoke emotions through your images. With the ability to instantly transform photos, photo filter apps are a valuable tool for both amateur and professional photographers.
---
Part 2: 7 Best Photo Filter Apps for iOS & Android
Here we just collected 7 best photo filter apps for iOS & Android you can't miss.
1. Fotor
Fotor is an excellent photo filter app that deserves a mention. Available for both iOS and Android, Fotor offers a wide range of filters and editing tools to enhance your photos. With Fotor, you can easily apply various filters to give your photos a unique and visually appealing look. From vintage and retro styles to modern and vibrant filters, Fotor has options to suit different preferences and moods. In addition to filters, Fotor also provides advanced editing features such as brightness, contrast, saturation, and more. You can adjust these settings to fine-tune your photos and achieve the desired effect.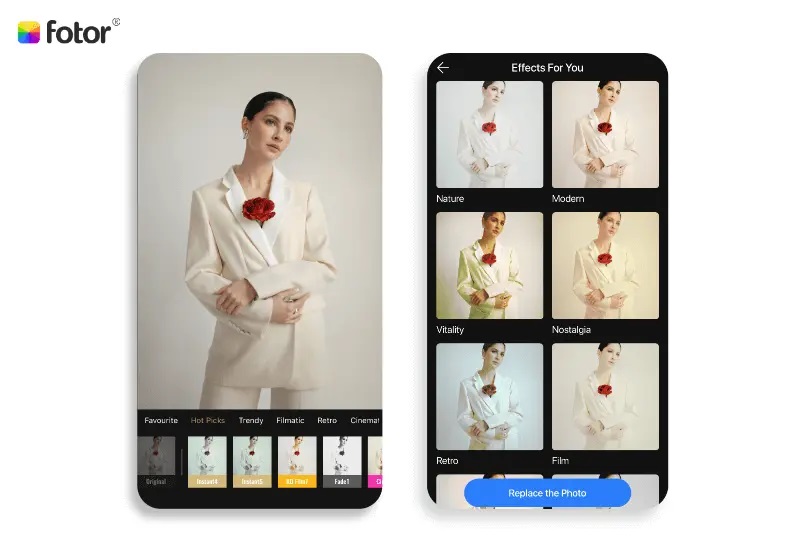 ---
2. Snapseed
Snapseed is a powerful photo editing app available for both iOS and Android. It offers a wide range of filters and tools for precise editing. Unique features include the ability to selectively apply filters, adjust the depth of field, and fine-tune individual elements within the photo.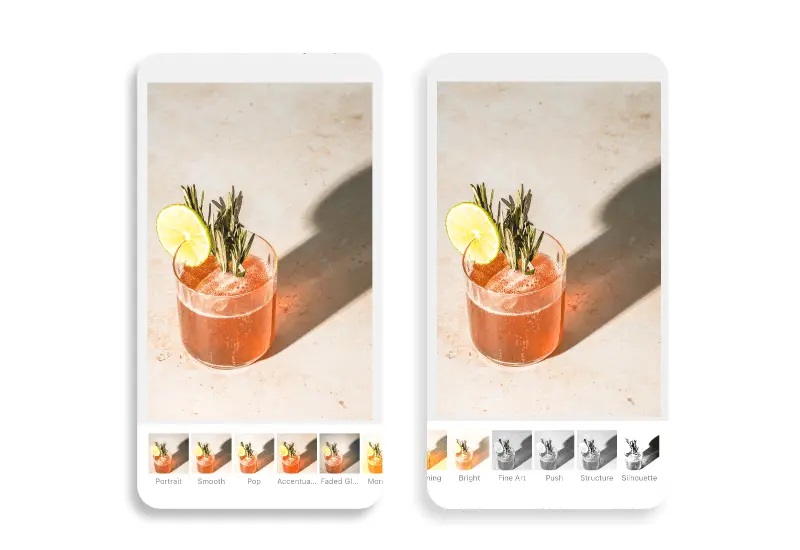 ---
3. VSCO
VSCO is a popular app among photographers and influencers. It provides a variety of stylish filters inspired by film photography. Its minimalist interface and intuitive controls make it a favorite choice for many users. Additionally, VSCO offers editing tools and a community platform for sharing photos.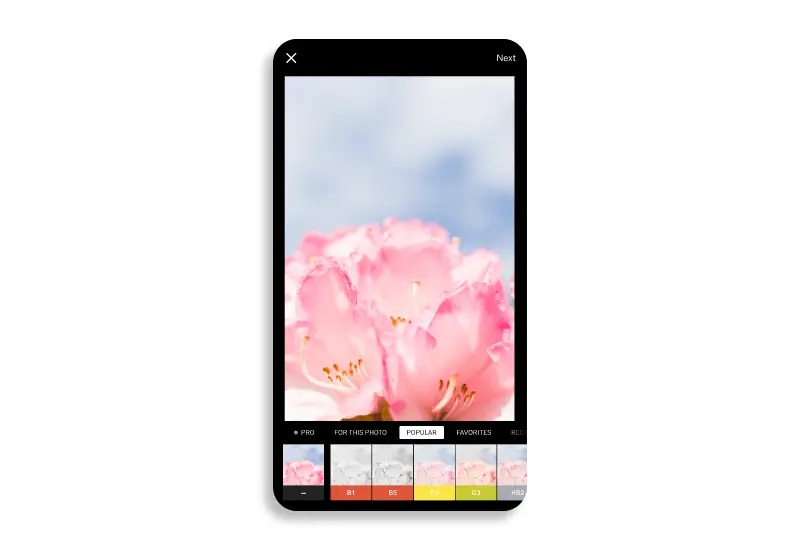 ---
4. Adobe Lightroom
Known as a powerhouse in the world of photo editing, Adobe Lightroom offers an extensive range of customizable filters and presets. Its integration with Adobe's Creative Cloud ecosystem ensures that your edits sync seamlessly across devices. This is the go-to app for those who seek professional-level editing capabilities combined with the convenience of mobile use.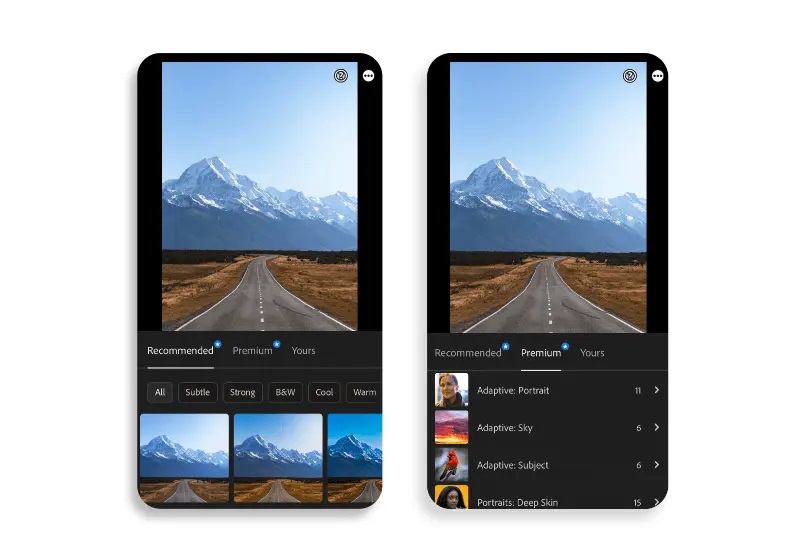 ---
5. Instagram
No list of photo filter apps is complete without mentioning Instagram. With its built-in filters and editing options, Instagram simplifies the process of enhancing your photos before sharing them with your followers. Its Stories feature takes it a step further by offering additional filters and effects for those fun and fleeting moments.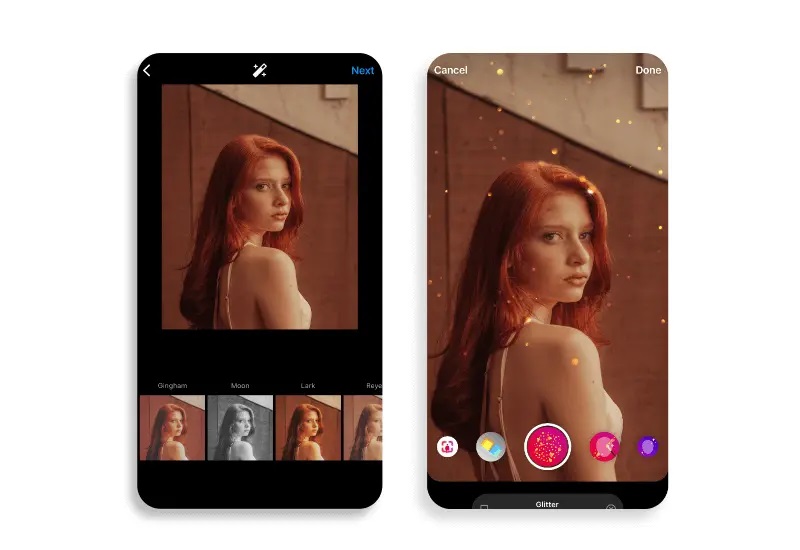 ---
6. Canva
Canva is a popular app that offers a range of filters and editing tools for enhancing photos. It allows users to add trendy and aesthetic filters to instantly transform their photos into artistic creations. Canva is available for both iOS and Android devices.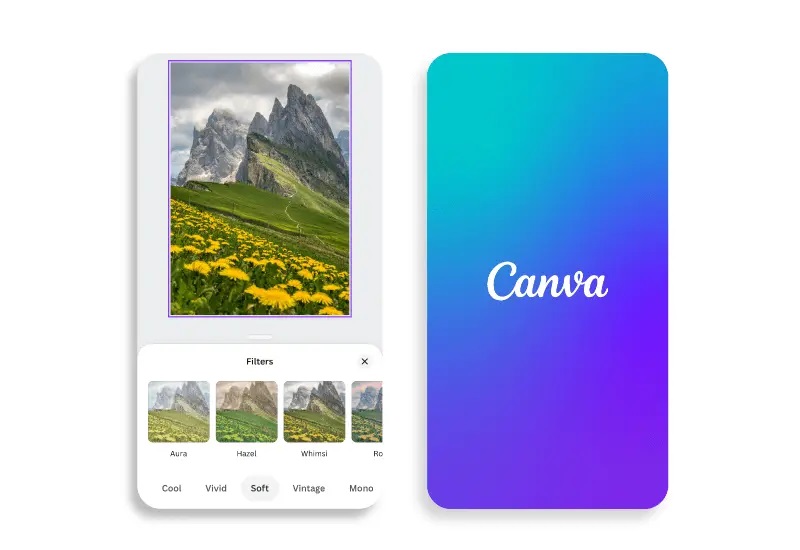 ---
7. Facetune
While Facetune is primarily known for its powerful photo retouching capabilities, it also offers a selection of filters to enhance your photos. Facetune allows you to apply various filters to your images, adjusting the mood and style with ease. These filters can give your photos a polished and professional look.
Facetune is available for both iOS and Android devices, and it offers a user-friendly interface that makes editing photos a breeze. In addition to filters, Facetune provides tools for smoothing skin, whitening teeth, and reshaping facial features.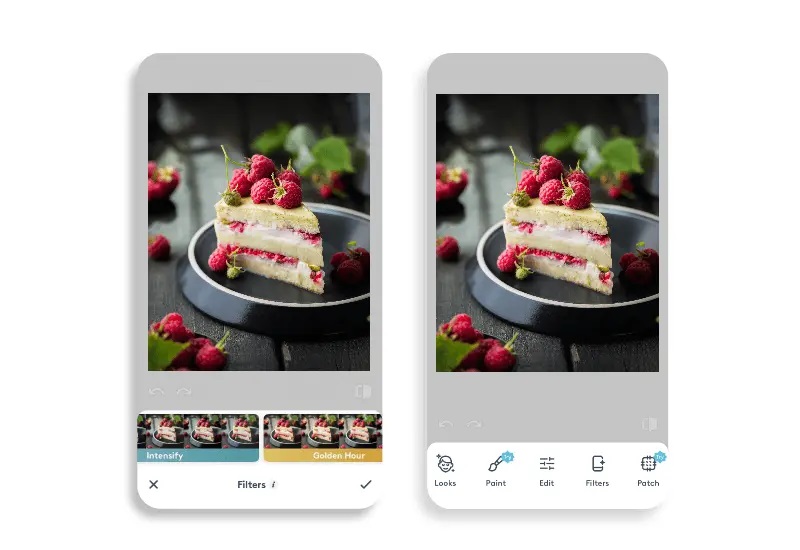 ---
Bonus: Best Photo Filter App to Add Favorite Effects in Photos on Windows PC/Mac
When it comes to adding favorite effects to photos on Windows PC or Mac, AVCLabs PhotoPro AI is a notable option. It offers advanced AI algorithms, powerful tools, and an intuitive interface for precisely enhancing images.
Key Features of AVCLabs PhotoPro AI
Enhance photo quality with advanced technology.
Remove unwanted objects, people, watermarks.
Colorize B&W photos to make it come to life again.
Change the style of image to create unique look.
Upscale photos up to 3x, 4x without losing quality.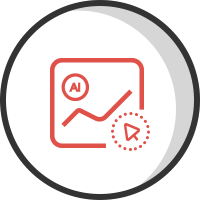 The Stylize model allows users to change the style (cartoon, painting, sketched, and more) of the photo and transform photos into stunningly new and unique artwork.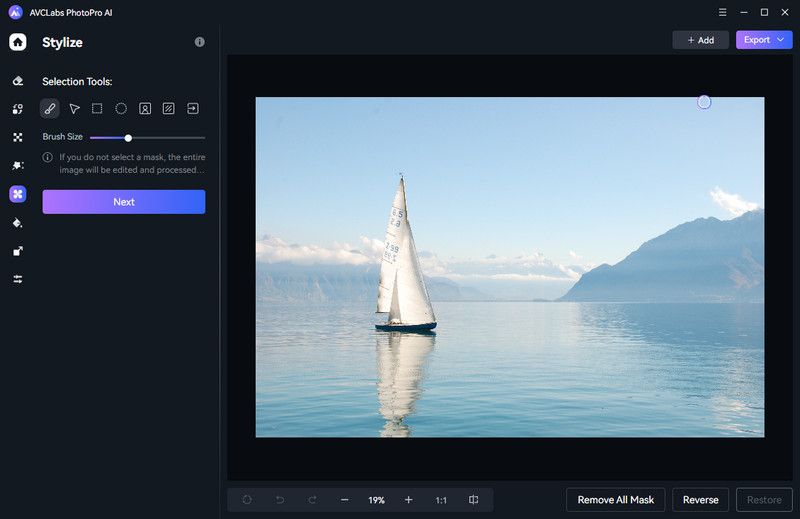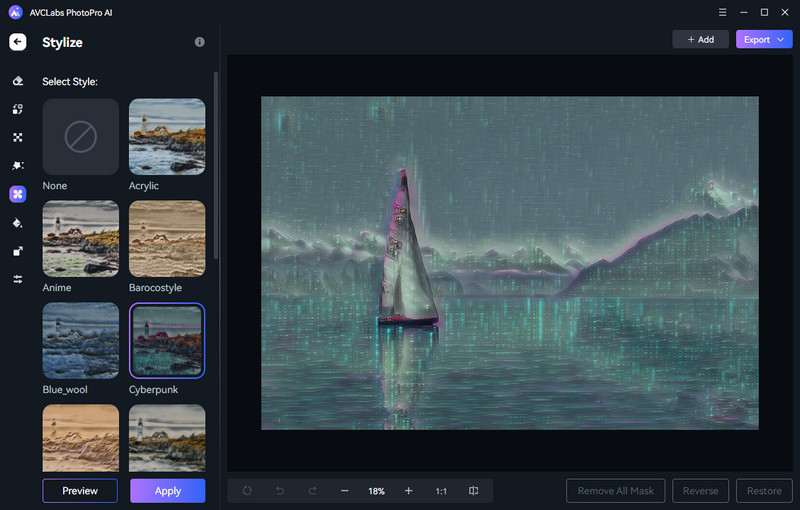 The Adjust Color model helps users to adjust images' brightness, saturation, contrast, and transparency by moving the sliders.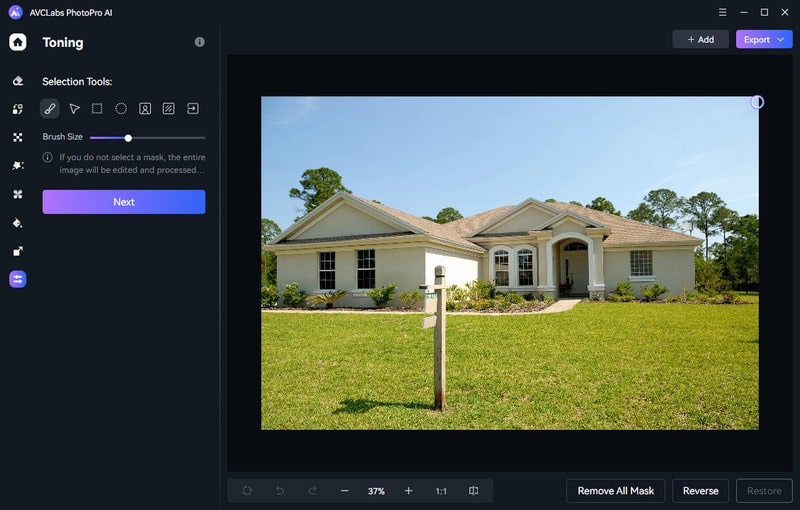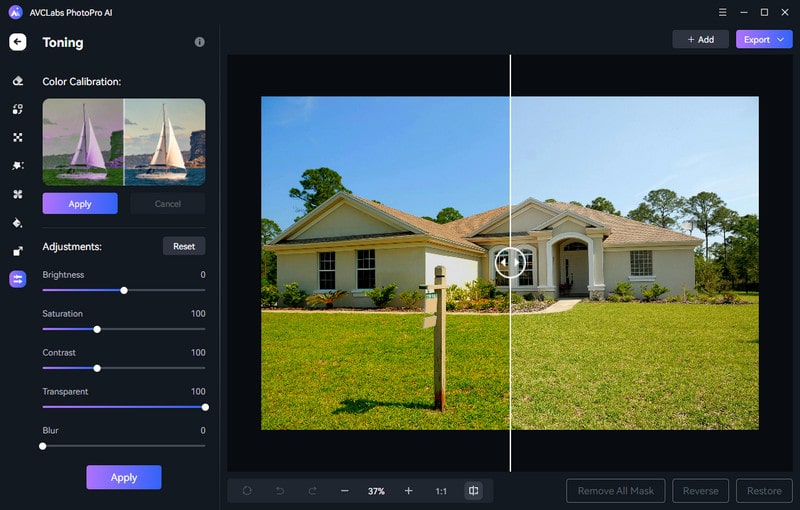 ---
Part 4. Criteria for Selecting the Best Photo Filter Apps
When it comes to choosing the best photo filter app for your iOS or Android device, several factors need to be considered. Let's check them out.
Firstly, a user-friendly interface is essential for a seamless editing experience. The app should offer a variety of filters that cater to different styles and preferences. Customization options such as adjusting the intensity of filters, brightness, contrast, and saturation are also important for achieving the desired effect.
Additionally, checking user ratings and reviews can provide insights into the app's performance and reliability.
---
Conclusion:
In summary, photo filter apps offer users an opportunity to personalize photos and add creative touches. The 7 best photo filter apps for iOS & Android mentioned in this article can help you turn your most beautiful photos into works of art. Fotor, Snapseed, VSCO, Adobe Lightroom, Instagram, Canva and Facetune are all excellent tools that allow you to easily apply different filters and effects. Additionally, the bonus recommendation of AVCLabs PhotoPro AI for Windows PC/Mac adds an extra layer of functionality to add favorite filters to any of your photos. Ultimately, the best photo filter app will depend on user preference and needs, you should carefully consider factors like price range, available features and compatibility with other platforms before making a choice. Now that you have a better understanding of different photo filter applications, we hope you find one that perfectly fits your requirements!
---
Photo Editing Software Free Download
---

Video Converter

DVD Converter

Video Editor

Enhance Video Quality

Enhance Image Quality

Remove Objects