10 Best Anime Character Creator Online | Create Anime Character of Your Own
"Where can I create my own anime character? What is the best free anime character creator?" - Johnny Harrison
Are you an anime fan who is looking to create your own character and enter the world of anime as a character? Are you someone who would like to have a sneak peek into the life of an anime character or even role-play as one? If yes, then you should check out this article. In this article, we will be talking about the 10 best sites to create customized anime characters online. This is something that not many people know about, but these sites are gaining popularity among people interested in designing their own characters and entering them into the virtual world of anime. Let's check out the 10 best anime character creators! We will also share you the amazing AVCLabs AI Anime Upscaler.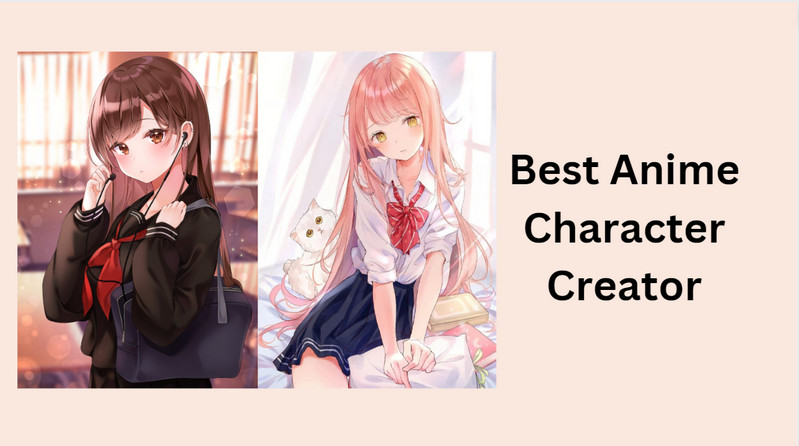 Part 1: What Is Anime Character Creator
Would you like to have your own personal anime character? With Anime Character Creator, you can create avatars in different styles, all for free. You can even get a high-resolution version of your avatar, making it perfect for use on websites and other online platforms. Plus, with the advanced gadgets, you can customize your anime character even further to make them exactly how you want them. These online anime character creators are great tools to create custom designs that are completely unique and original. You can use these tools to create and customize your own anime characters with any kind of look, attire, and outfit that you want. Moreover, there are hundreds of customization options available, so you can create any kind of character imaginable with these anime character creation tools. The best thing about these anime character creators is that you can create your own character and enter the world of anime as a character. If you are ever interested in role playing as an anime character or even creating your own manga, then these online character creators are perfect for you.
---
Part 2: 10 Best Anime Character Creators Online to Create Anime Characters of Your Own
If you wanna draw an anime character of your own, you can do so with the help of many free anime character creators online. Here are the 10 best anime character creators online in 2022:
1. Crypko Free Avatar Maker
Crypko Free Avatar Maker is one of the best online anime character creators that lets you design completely original characters and avatars. It will help you to create a personalized anime facial avatar from scratch. driven by a Generative adversarial network that helps it instantly generate anime faces that exhibit professional-level quality. Users can purchase Crypko Cards, a special code that is used to generate a specific anime character. These digital cards can be combined to generate more characters.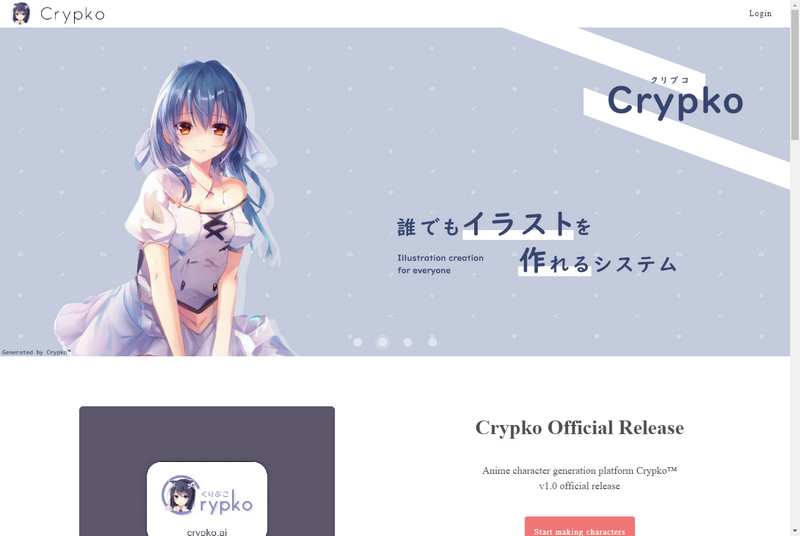 Pros:
• It uses Generative Adversarial Network to produce high-quality results of animes
• The combination of Crypko cards will deliver the best work
Cons:
• It is best for commercial use
---
2. MakeGirlsMoe
MakeGirlsMoe is another anime character generator AI which enables you to make attractive 2D anime girl models. With the help of this tool, you can create high-quality anime drawings without any help from humans. However, unlike Crypko it is available for non-commercial use only. Moreover, it comes with a variety of options to make adjustments like hairstyle, hair colour, blush, smile, eye colour, hat, ribbon, glasses and much more.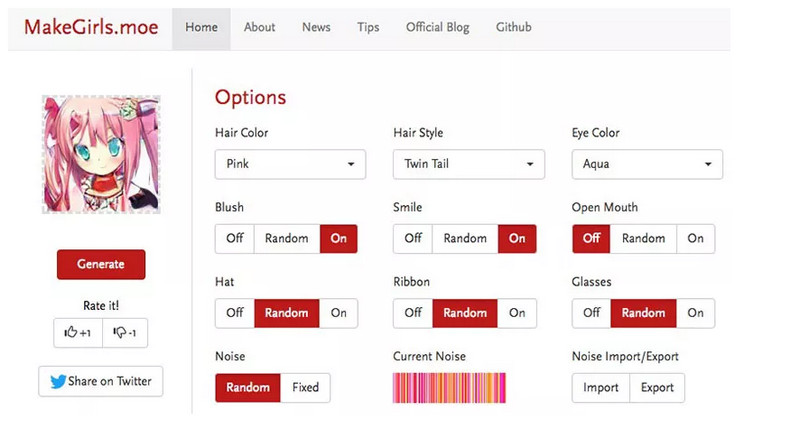 Pros:
• It comes with fully automated anime creation and is easy to use
• This 2D anime creator is best to use for non-commercial purposes
• All the features are accessible without any amount to pay
Cons:
• It doesn't provide a preview option to preview the final anime character before downloading
---
3. Waifu Labs
Waifu Labs is a great waifu generator lets you customize waifu styles and download waifus online for free. Choose a waifu character you like from the samples and this AI cab generate 16 different waifus as if done by a real artist. Click to generate your waifus now.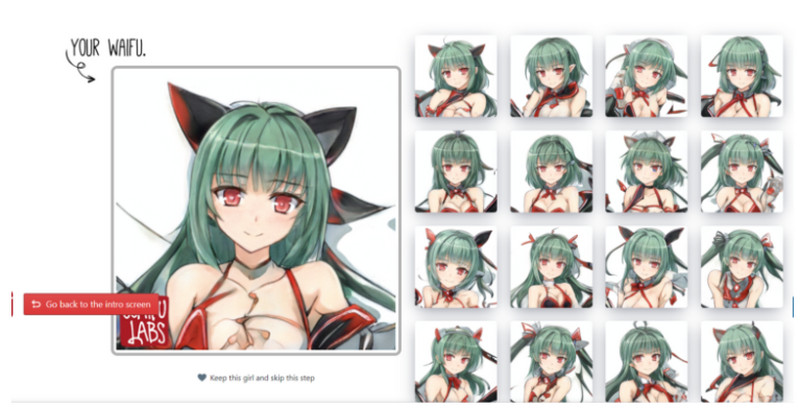 Pros:
• Free waifu generator
• Different waifu styles are provided
• Quick to use
Cons:
• Limited waifu samples
---
4. Cartoonify
If you want to specialize your social media handle with your cartoonified profile picture, Cartoonifyis the right tool for you. More than 300 customization options are available, you are able to make your avatar as special as you want. In addition, it gives you the ability to change the hair color, eye color, clothes, and even the background.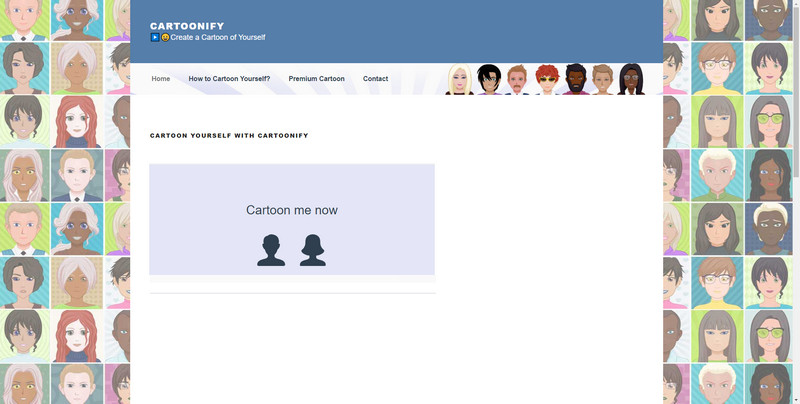 Pros:
• You are free to make changes and adjustments
• It does provide support for the male characters
• Very minimal rates
Cons:
• Some of its features lack the aesthetic aspect
---
5. FaceYourManga
FaceYourManga.com is none of the most popular sites that help you create full-body anime characters. You can get a high resolution version of your avatar and get advanced gadgets to make anime characters of your choice.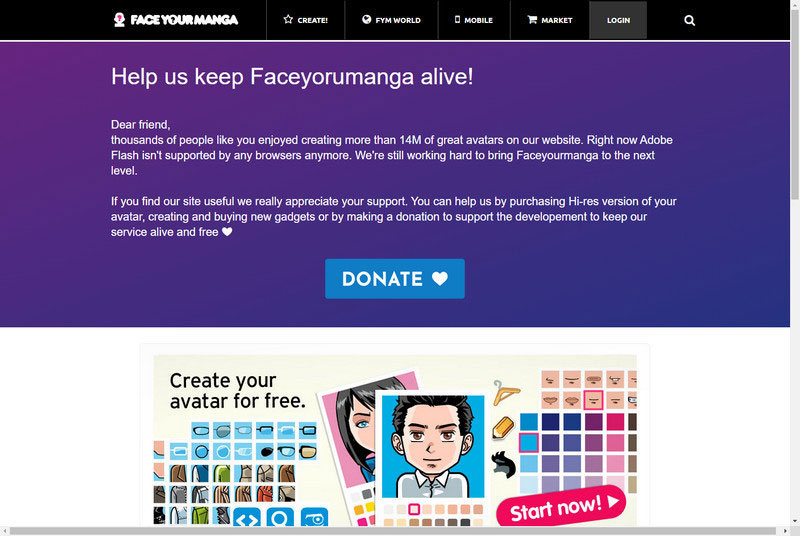 Pros:
•It has a lot of stickers on it
• This platform is also helpful to add many special features
• Easily download and share the avatar
Cons:
• No customizable option for hairstyle
---
6. Avachara
Avachara is also a powerful free anime character creator can help you to make your own anime character online. It is a very convenient and effective avatar maker which helps you make fun illustrations and characters by choosing from different head shapes, eyes, mouths, outfits, hair, and wallpapers.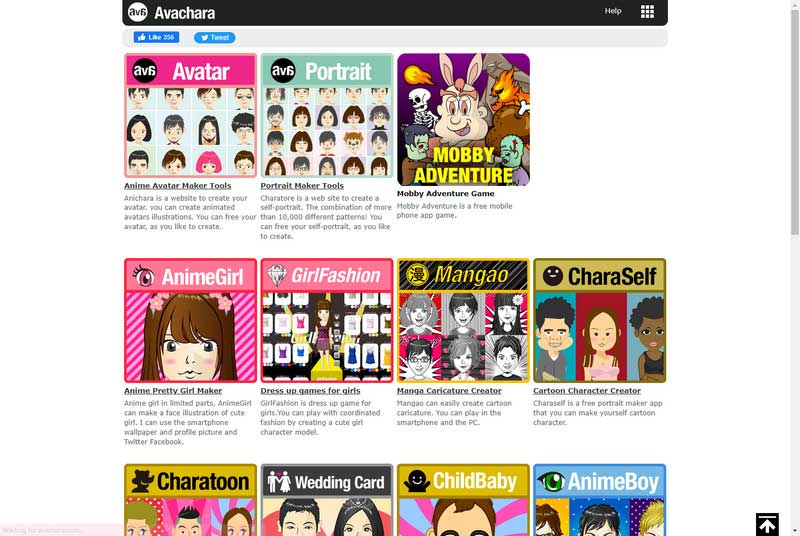 Pros:
• Provide support to male characters
• A range of accessories and instruments are offered to let you make a cool character
• It will support you in creating a character from scratch
Cons:
• It requires a lot of time
• Creating it from zero is time taking
---
7. Charat.me 3D Anime Character Creator
Charat.me anime girl avatar creator is an online anime character generator with a wide range of customization features. It enables you to create a full-body anime character, unlike any other random anime character generator which only allows you to create only facial avatars. You can tune the character in the way you like, such as hairstyle, eye color, clothes, belongings, and many more. There is also a preview option for preview the result. But it seems to lack male characters.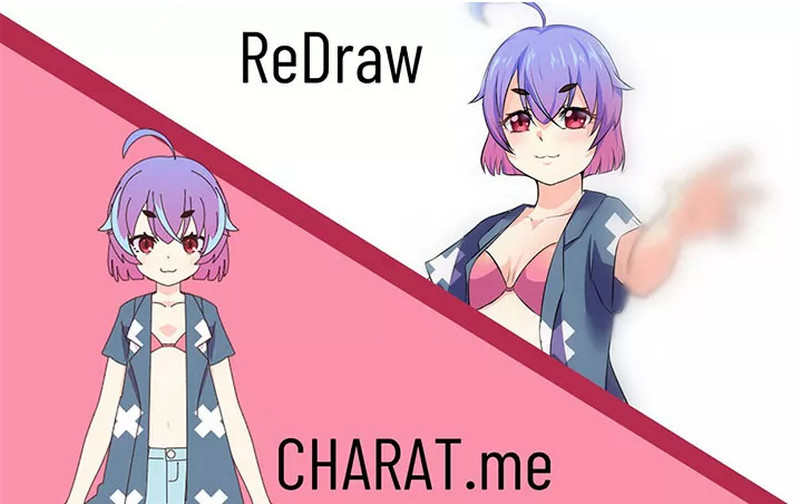 Pros:
• It offers well-designed features.
• Many options available
• You can produce a full-body anime character
Cons:
• The interface is not user-friendly
• Lack male characters
• Sometimes it displays few features in Japanese even in English web pages
---
8. Portrait Illustration Maker
Portrait Illustration Maker is a remarkable service allowing you to develop graphic anime icons for free. It offers the simplest way to create anime avatars online. The avatar creator anime website provides a "Randomizer tool" that helps randomly generate avatars. In addition to avatar creation, the anime male character creator website also allows users to share it over social media platforms.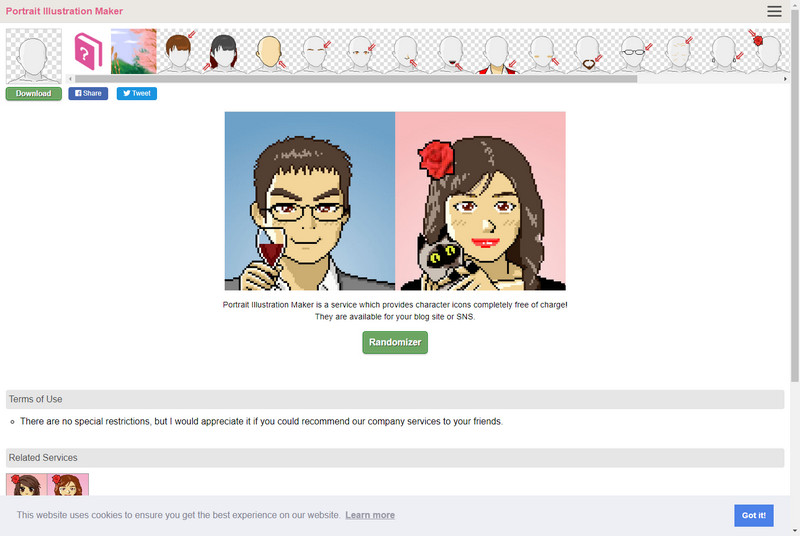 Pros:
• Randomizer button creates random avatars for ideas
• Make avatar from scratch
• It does not have any cost for its service
Cons:
• The end result is not as attractive as other sites
---
9. Custom Anime
Custom anime is a hot anime character creator with unique features. It provides you complete freedom on your character to change their cloth shapes, hair color, and body shapes. You can create full-body anime characters from the scratch with this platform.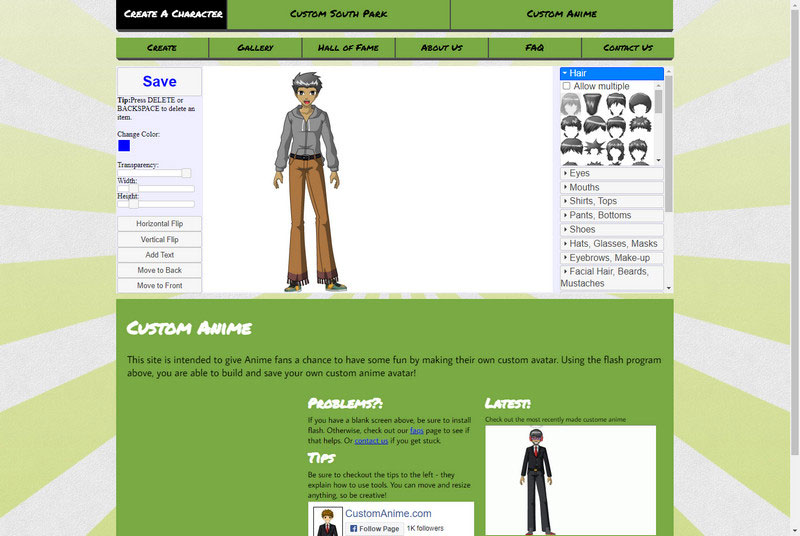 Pros:
• Support to create a full-body character
• A lot of customization option that helps you create a unique character
• Allow you to save the avatars and share them
Cons:
• No option to download avatar in high resolution
---
10. Character Creator
As its name indicates using Character Creator, you can create your own anime character in an easy and fun way. This online anime character creator will let you make your desired character online for free. It provides a lot of options like adding wings, pets that other alternatives don't.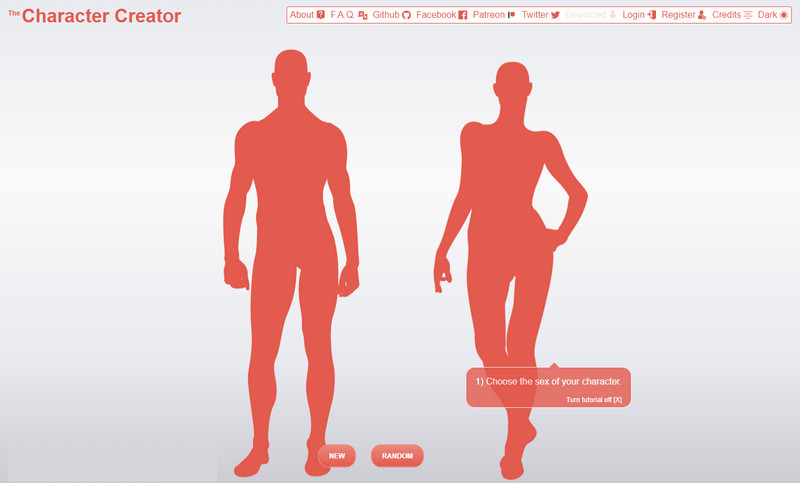 Pros:
• Comes with a lot of features
• Easy saving in PNG and SVG format
Cons:
• Limited characters
• Sometimes its female characters are too muscular
---
Bonus: Best Anime Image Upscaling Tool to Upscale Anime Images without Losing Quality
After creating your own anime character, you can use any anime image upscaler or AI photo enhancer like AVCLabs Photo Enhancer AI to enhance and upscale the image of your own personalized anime character now!
Photo Enhancer AI
Upscale photo resolution from low to high with super-resolution.
Fix the blurry photos by removing noise & grain and sharpening.
AI Face Retouching tool to make the portraits and selfies look beautified.
AI Photo Colorizer to naturally bring B&W photos into colors.
AI Color Calibration to fix the color issue of photos.
AI BG Removal to turn the photo into transparent background.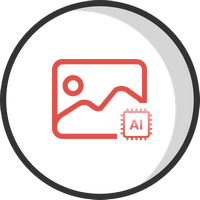 With AVCLabs AI Anime Upscaler, you can easily convert any low-quality and blurry anime photos into amazingly high-resolution anime posters or wallpapers.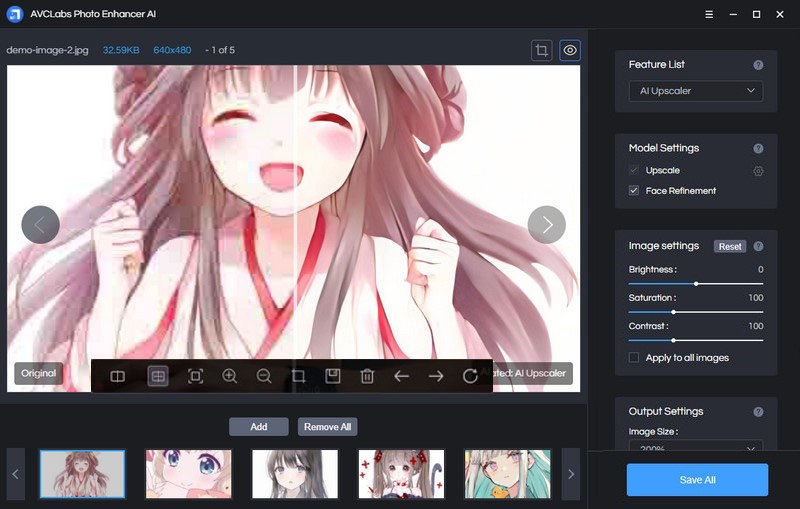 Conclusion:
Anime characters are some of the most popular fictional characters in the world today. They are loved by people of all ages due to their unique and interesting design. Creating your own anime character is a great way to enter the world of anime as a character. Using an anime character creator will make the process easy and fun. Now that you know what an anime character creator is and how you can create a character online, you can design your own character and enter the virtual world of anime as a character.
---
Try AVCLabs Photo Enhancer AI to breathe new life into your photos!
---
---

Video Converter

DVD Converter

Video Editor

Enhance Video Quality

Enhance Image Quality

Remove Objects