Video Enhance AI - Improve Video Quality without Any Effort
With the continuous development of artificial intelligence technology and its wide application in various social fields, more and more traditional industries have undergone earth-shaking changes under its influence. In 2016, we all know that a robot named AlphaGo beat one of the best Go players in the world at that time. The application of artificial intelligence technology in AlphaGo made it reach the optimal solution in every step of the match. AlphaGo, with its combination of high-speed computing power and human thinking, is almost unbeatable.
The success of AlphaGo has boosted confidence in the wider use of artificial intelligence in science and technology fields. Today, I would like to introduce to you a video enhancement software - AVCLabs Video Enhancer AI based on artificial intelligence technology. Developed by Anvsoft Inc., this video enhancement software is designed to help users automatically optimize blurry or low-resolution videos. AVCLabs Video Enhancer AI can significantly improve video quality based on user settings, even if the user has no prior video editing experience.
Part 1: How Does It Work
As I have already mentioned before, with using AVCLabs Video Enhancer AI, users are not required to have any background knowledge about video editing and they even don't need to do anything during the process. Before getting started, you can download the software from the link given below and check its main features.
Video Enhancer AI
Enhance the video quality to make them more aesthetically pleasing.
Deblur your footage by using machine learning.
Upscale videos from SD to HD, HD to 4K.
Upscale low-res videos onto a larger screen.
Trim your footage frame by frame.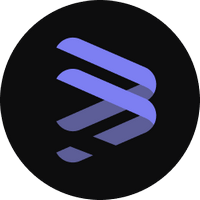 Let's have a look at how to improve video quality without effort.
Step 1
Launch AVCLabs Video Enhancer AI
Warm tips: You can simply click here to check whether your CPU or GPU is capable of improving video quality with video enhance AI.
After you have successfully downloaded this AI program on your Windows PC or Mac computer, launch it and you will see the main interface that is much simpler than 95% of conventional video enhancement tools.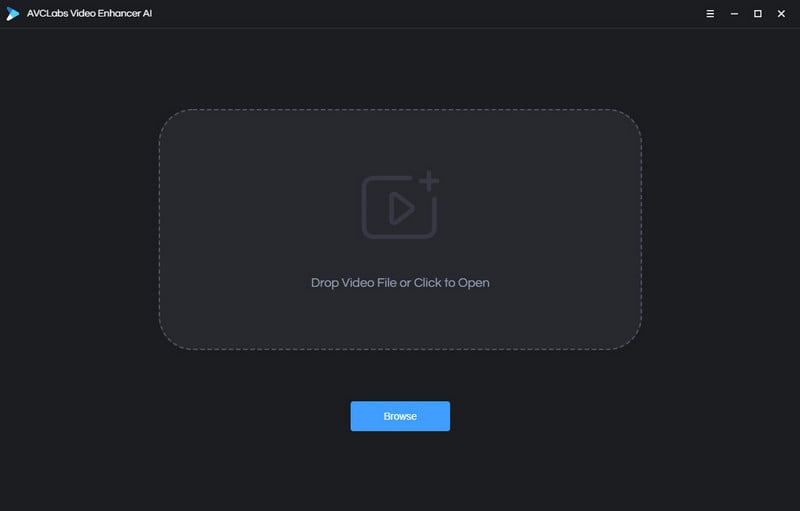 Step 2
Add Videos to the Program
You can easily add blurry or bad-quality videos to the program by simply dragging or clicking the "Browse" button. Then you can preview each frame of the video by dragging the video timeline.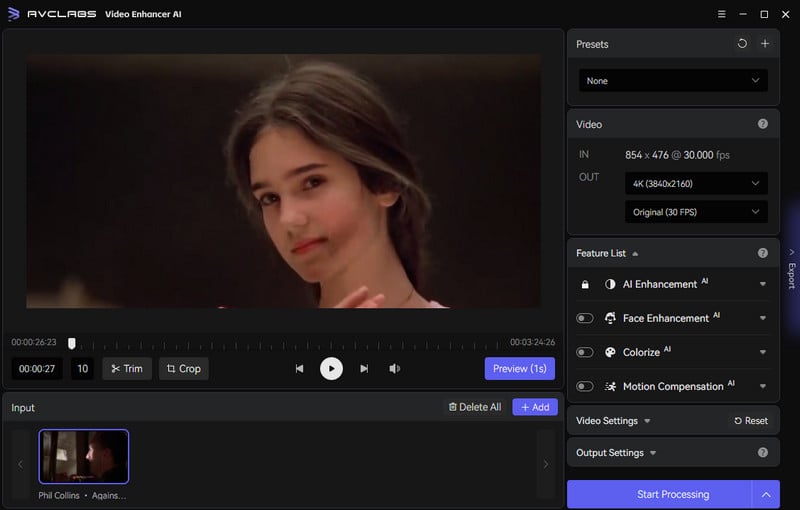 Step 3
Choose AI Model and Output Video Size
AVCLabs Video Enhancer AI provides multiple AI models to its users to significantly improve the video. If your Windows PC has a powerful processor and an advanced NVIDIA GPU, the processing speed would be much faster. Then, this AI program also allows you to upscale the output video up to 8K. I usually maintain on 1080P or go up to 4K for less processing time.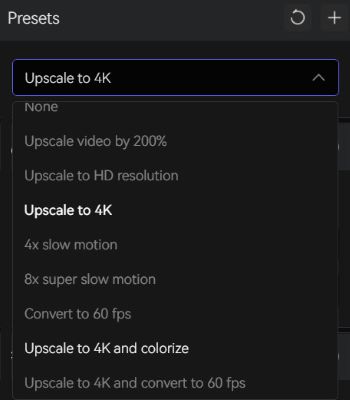 Since sometimes we just need to improve a clip of the video, AVCLabs Video Enhancer AI kindly add the trimming feature so that users could just improve the blurry parts of the video. This feature will help users save a lot of processing time especially when their computers don't have advanced configuration.
Step 5
Start Improving the Video
In the end, click the "Start Processing" button to enhance the video. You are not required to do anything and AVCLabs Video Enhancer AI will optimize the video frame by frame automatically.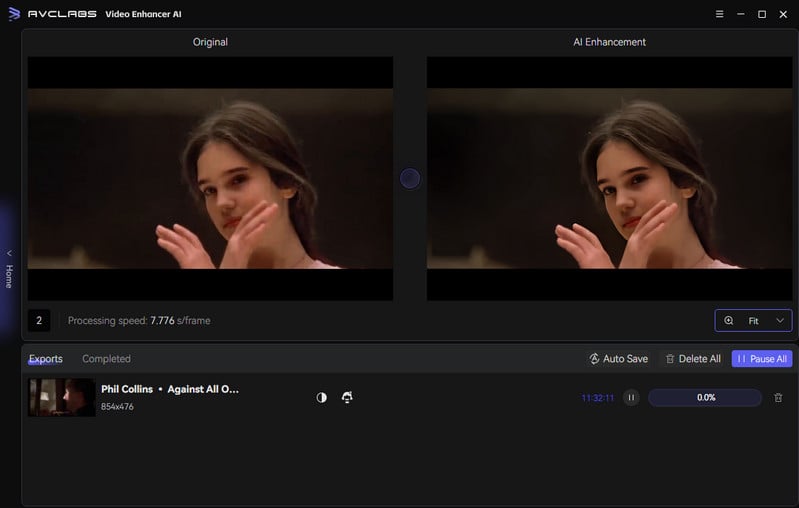 ---
Part 2: Why Choose Video Enhance AI
Compared with traditional video enhancement tools, Video Enhance AI can automatically improve videos' quality in terms of color, clarity, etc. Just as AlphaGo demonstrated, Video Enhance AI is highly efficient and equivalent to a top-level video editor. If you don't have any video editing experience and are still eager to improve the quality of your videos, I highly recommend you try AVCLabs Video Enhancer AI instead of something like Adobe Premiere or Final Cut Pro.
In addition to that, if you are a small or medium-sized self-media company owner, video enhance AI tools can also help you reduce unnecessary expenses on video editing. By using video enhance AI tools, you don't even need to hire any video editors. You just need to buy a high-performance computer and use video enhance AI to process some low-quality videos for you. video enhance AI products are usually several times more efficient than manual processing on a high-performance computer.
---
Conclusion
In conclusion, AVCLabs Video Enhancer AI is more powerful and efficient than traditional video enhancement tools. Besides that, AVCLabs Video Enhancer AI does not require any experience in video editing, you only need a high-performance computer to run the software perfectly. If you are an experienced video editor and enjoy working with low-quality videos by yourself, then I would recommend you to use a traditional video editing tool like Adobe Premiere. But if you don't have any video editing experience and are still eager to improve your video quality, I highly recommend you to use a video enhance AI tool like AVCLabs Video Enhancer AI.
Just free download the trial version and start to explore the amazing features.
Try AVCLabs Video Enhancer AI to breathe new life into your footage!
---

Video Converter

DVD Converter

Video Editor

Enhance Video Quality

Enhance Image Quality

Remove Objects