Video Downloading FAQs
Q1: The program failed to download videos, what can I do? (for V8)
First of all, you can click the "Setting" button -> enable "Automatically update the download engine" -> restart the program.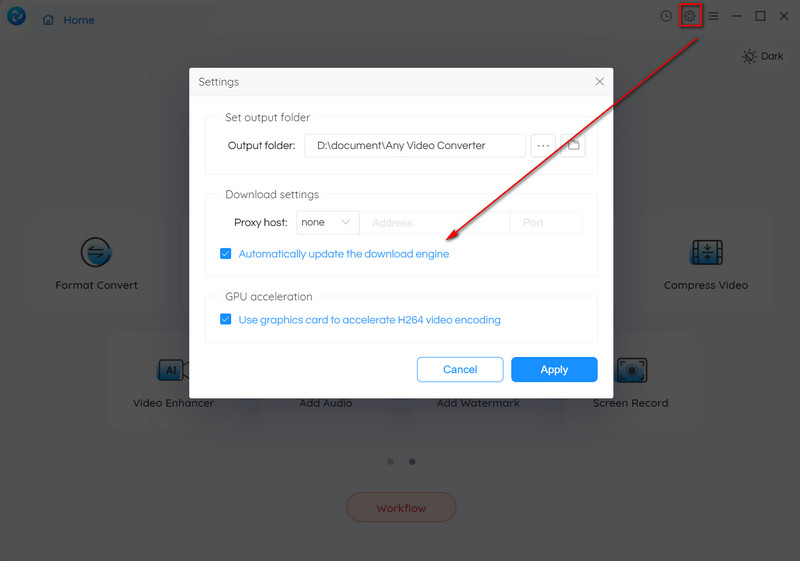 If the problem still persists, please provide us with the log file for analysis.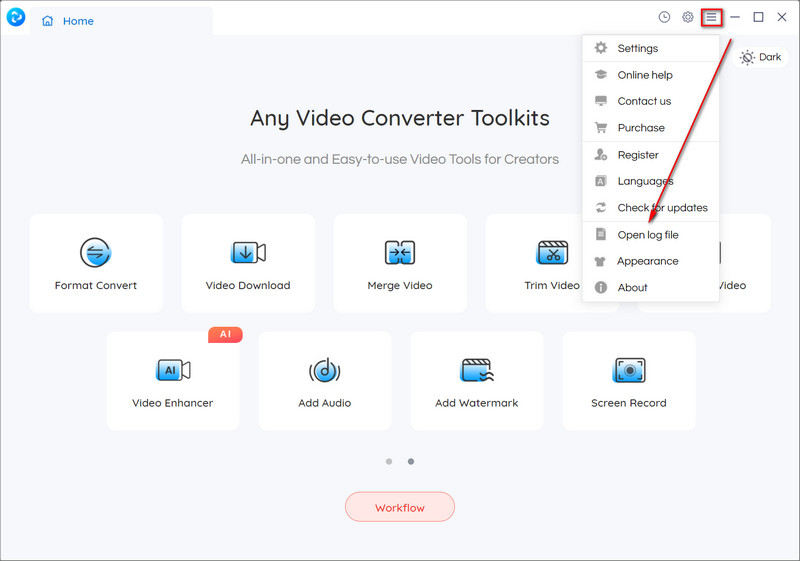 Q2: Why was I asked to log in account?
Any Video Converter features downloading videos from websites. But this is subject to the Terms of Use of some websites.
YouTube requires log-in to verify your age to see if you are permitted to access adult contents or contents that may cause uneasy feelings. You shall create YouTube account to download such kind of videos.
Q3: There are different URLs in YouTube, which should I use?
Currently, one YouTube video will have different URLs. They are similar to links below:
Shorter link: http://youtu.be/3uvewTiTjU8
Long Link : http://www.youtube.com/watch?v=3uvewTiTjU8

HD Link (adding &hd at the end): http://www.youtube.com/watch?v=3uvewTiTjU8&hd=1 or
http://youtu.be/3uvewTiTjU8&hd=1
Our products support downloading with all links above. You are free to download with either YouTube URL link.
Q4: Can I download video from other website except YouTube?
Yes. Apart from YouTube, you can also download video from many other website like MetaCafe, HowCast, Break, Facebook, LiveLeak, Veoh, Vevo, Vimeo, Nico Video, myvideo.de, etc.
Q5: Why can't I download Nico Video?
Please first create an account on Nico Video, then click to "Edit > Options > Online Video > Account For Nico Video" and fill your Nico Video account information here.