Top 10 Safe and Free Anime Sites to Watch Free Anime Online
"Where can I watch anime online for free? Are there any safe free anime sites?" - Asmit Singh
Anime, a style of animation that originated in Japan, has enjoyed tremendous popularity worldwide due to its unique storytelling and artistic qualities. With an array of genres available, anime appeals to people of all ages. However, accessing anime content can sometimes be challenging, especially if you're looking for safe and free websites. This article provides a list of the top 10 safe and free anime sites to watch your favorite anime online.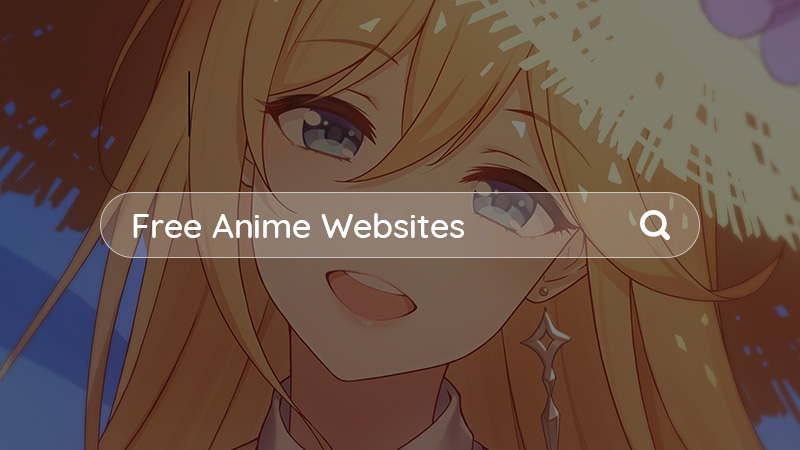 Part 1: Understanding the Criteria for Safe and Free Anime Sites
A safe anime website is one that respects copyright laws, doesn't host pirated content, and is free from malware or other security threats. Free anime sites, on the other hand, offer anime content at no cost. Though some may feature ads or offer premium subscriptions for ad-free viewing, they provide a substantial amount of content for free.
---
Part 2: Top 10 Safe and Free Anime Sites
Many unauthorized streaming sites pose potential risks like malware, intrusive ads, and piracy issues, endangering both users and the anime industry. This part is to present anime enthusiasts with a carefully curated selection of legal and safe websites where they can watch their favorite shows without any worries.
1. Crunchyroll
Crunchyroll stands as one of the most popular legal anime streaming platforms, boasting an extensive library of both classic and ongoing series from various genres. Crunchyroll offers a safe and legitimate streaming experience, providing viewers with licensed content and supporting the anime industry. While it does have a premium plan, many episodes are available for free1.
The platform's user-friendly interface enhances the viewing experience, and it provides additional features like episode simulcasting and user forums for engaging with the anime community.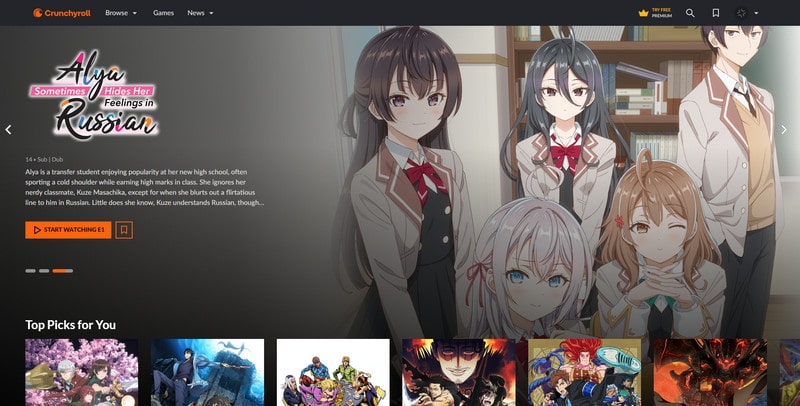 ---
2. Funimation
Funimation is another major player in the legal anime streaming space, known for its strong ties with renowned anime studios and distributors. It offers both free and premium access, with the free tier offering limited access to the anime library.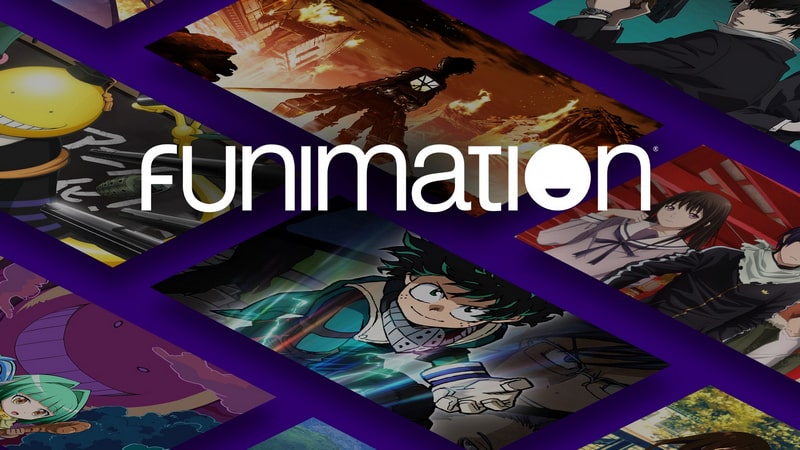 ---
3. 9anime
9anime's vast library houses a wide selection of anime content, making it a favorite destination for anime enthusiasts. Boasts a massive collection of both old and new anime series and movies, all available for free.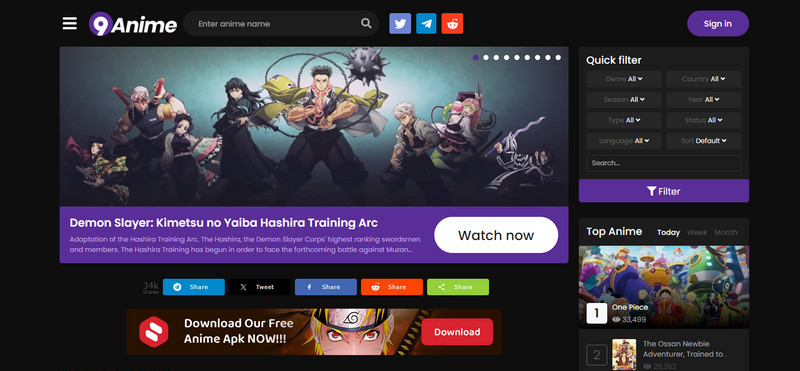 ---
4. Gogoanime
A go-to platform for many anime lovers due to its extensive range of genres and regular updates.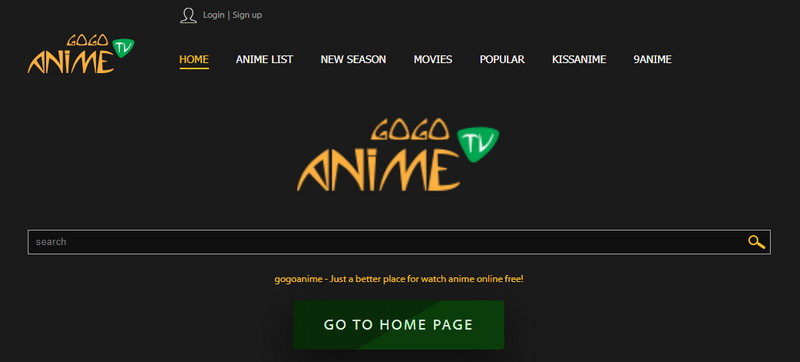 ---
5. Kissanime
KissAnime's significance as a beloved anime streaming site will be highlighted. Once a popular choice for anime enthusiasts. It hosts a variety of anime genres.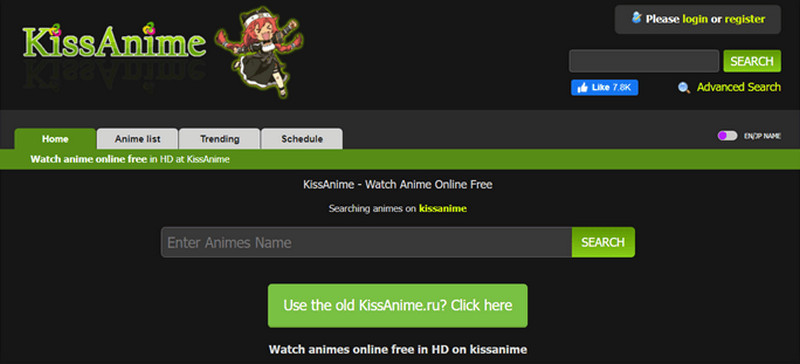 ---
6. AnimeFreak
Offers a wide range of anime series and movies. The site is updated regularly with new episodes. AnimeFreak is for viewers who are happy with a basic platform to watch free anime online. It serves this purpose very well.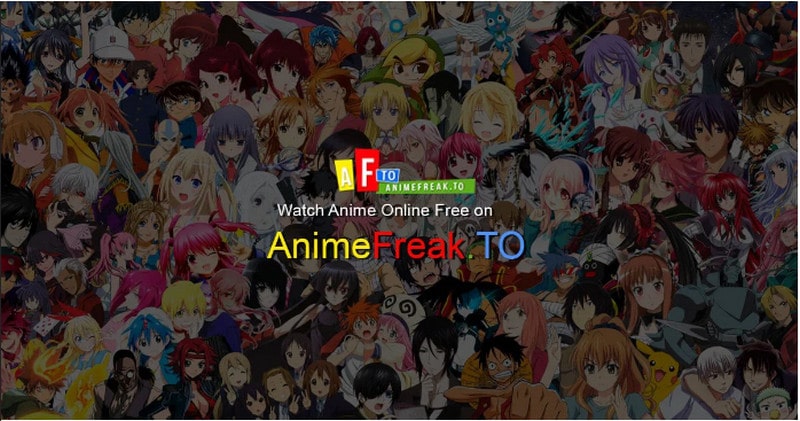 ---
7. Chia-Anime
Chia anime is one of the popular anime websites that allows you to watch the most recent and all-time favorite anime easily. Known for its fast updates. It offers a wide array of anime shows and movies, including the latest ones.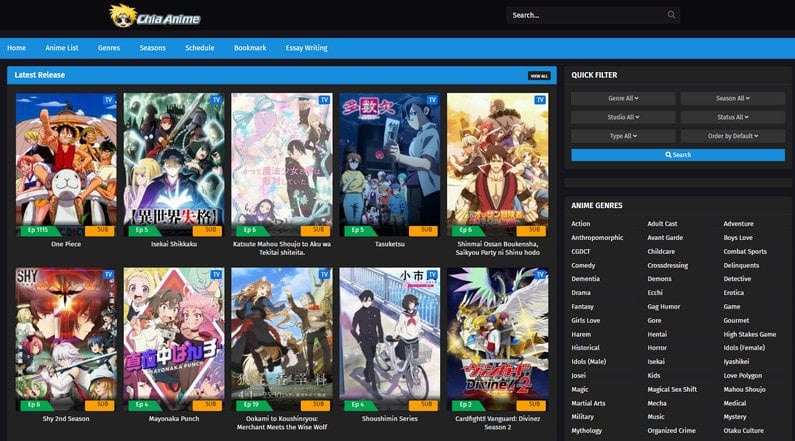 ---
8. AnimeLab
A free and legal anime streaming platform. It offers a vast catalog of anime shows and movies, but its availability is limited to certain regions.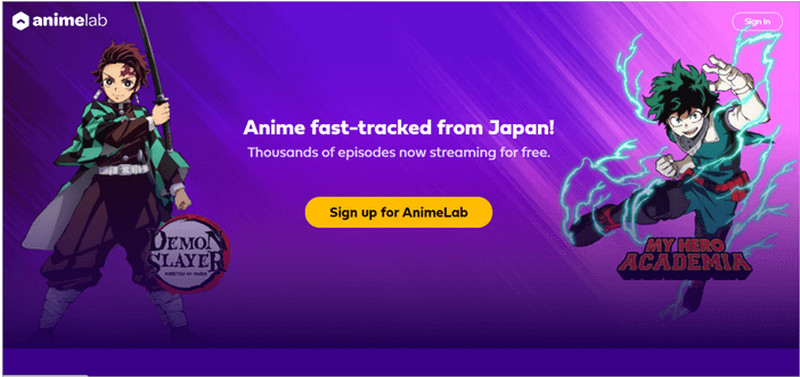 ---
9. VRV
VRV is yet another streaming service with an anime channel. It offers a ton of free episodes from all sorts of series.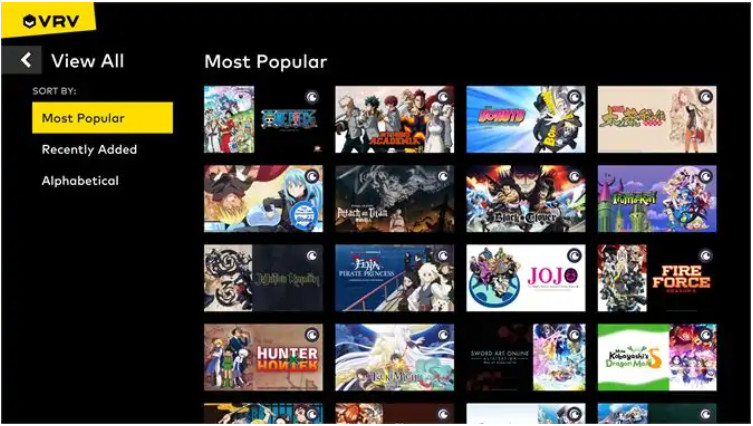 ---
10. Hulu
Hulu is one of the best anime sites that offer online streaming anime videos. Hulu contains a large number of anime movies, TV shows and original Hulu shows.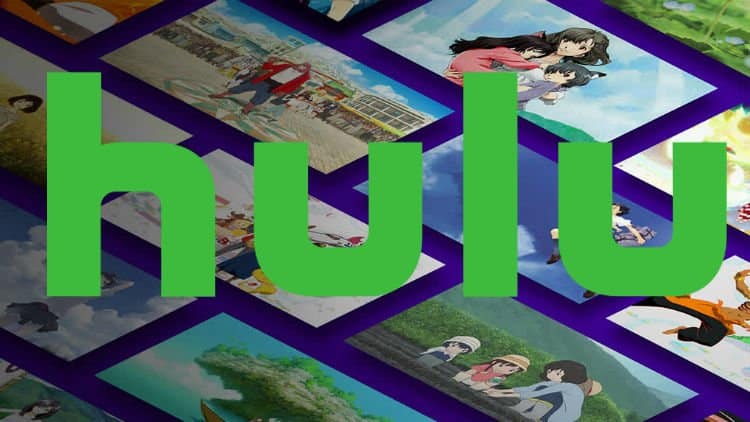 ---
Bonus: Best AI Anime Video Upscaling Tool to Upscale Anime Videos to 1080p, up to 4K, 8K
Upgrade old anime videos from SD to HD, and even up to 8K, with AVCLabs Video Enhancer AI. This AI Anime video upscaling tool uses advanced artificial intelligence and deep learning technology to enhance the quality of your favorite anime videos. Not only can you upscale the resolution, but also improve contrast, brightness, and saturation while sharpening blurry scenes.
Video Enhancer AI
Enhance the video quality to make them more aesthetically pleasing.
Upscale videos from SD to HD, HD to 4K.
Sharpen faces from blurry video and enhance facial details.
Support denoising and deinterlacing videos as well as cropping videos to fill frame.
Support GPU & TensorRT acceleration.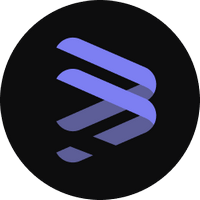 Let's follow the simple steps below to upscale old anime videos to 4K.
Step 1
Install and Launch AVCLabs Video Enhancer AI
Simply free download and install the proper version of AVCLabs Video Enhancer AI, and then launch the program. You will enter the intuitive main interface of AVCLabs Video Enhancer AI.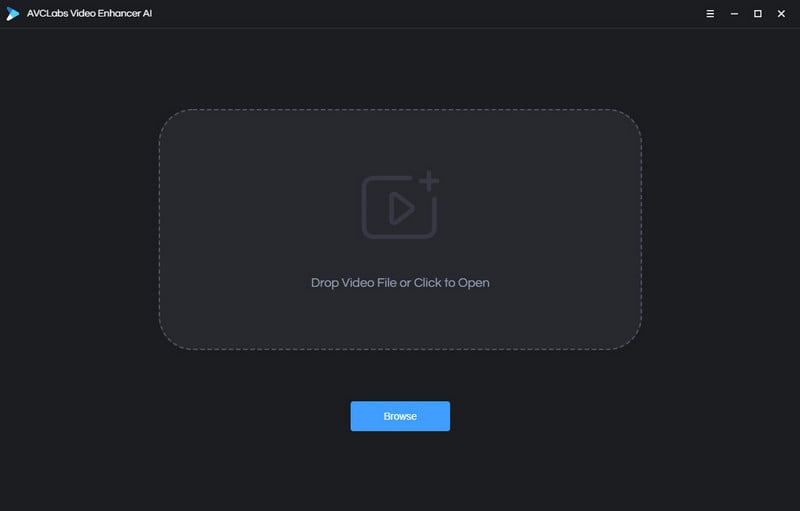 Step 2
Add The Low-res Anime Videos You Need Upscale
Directly drag &amp drop one or multiple old anime videos from your computer to the program or simply click on on the Browse button to import low-resolution anime videos.
Note: AVCLabs Video Enhancer AI supports a wide range of video formats such as 3G2, 3GP, AVI, DIVX, FLV, F4V, M2TS, MTS, MOV, MP4, M4V, MKV, etc.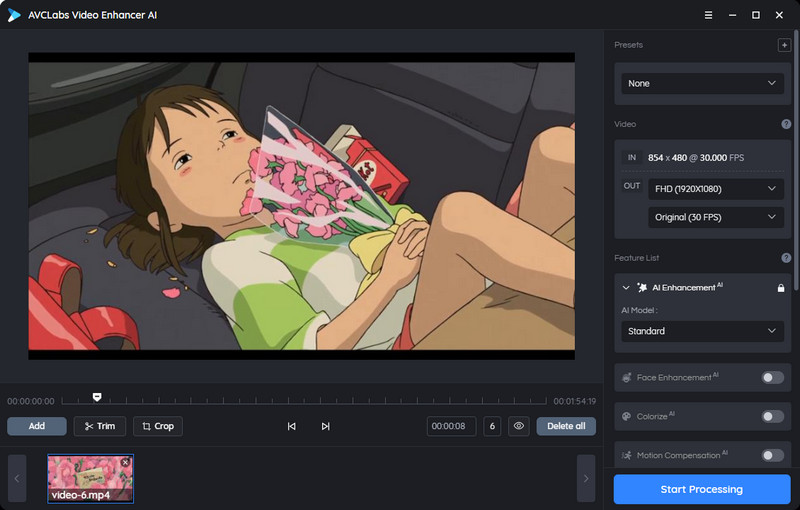 Step 3
Select the AI Model and Set the Output Parameters
Now, you need select the appropriate AI model and set the output parameters like output resolution, output format, and output path. You can also adjust the brightness, contrast, and saturation of the video.
To convert anime video to 4K, just go to Presets section under the right panel and select Upscale to 4K.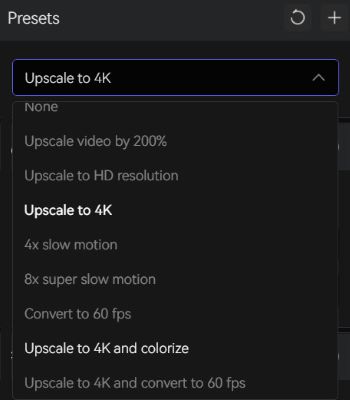 To enhance the face details in the anime video, you can turn on the Face Enhancement option.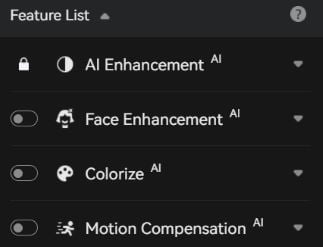 Step 4
Start Upscaling Old Anime Videos from SD, HD to 4K
After all the settings are ready, hit on the Start Processing button to upscale old anime videos to 4K automatically.
Once the anime video 4K upscaling process is done, you can find and enjoy the upscaled high-res and high-quality 4k anime video by clicking on the Open output video button.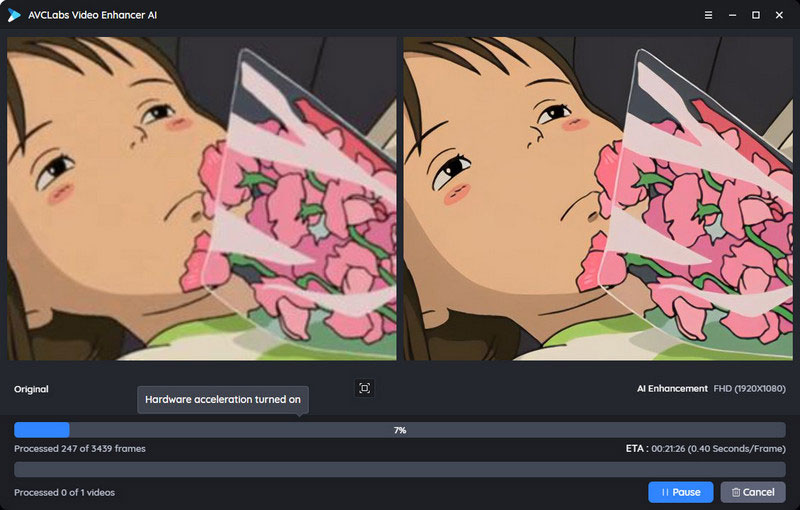 ---
Conclusion:
In conclusion, there are numerous safe and free platforms where you can enjoy watching anime. From Crunchyroll to Hulu, these sites offer a wide variety of anime content. So, sit back, choose a site, and dive into the fascinating world of anime.
Furthermore, taking advantage of AI-powered Anime Video Upscaling tool named AVCLabs Video Enhancer AI can improve your streaming experience significantly, helping you enjoy higher resolutions and superior picture quality. So don't hesitate to jump into the world of anime – with these tools at your disposal you can quickly and easily find high-quality content without a worry!
Try AVCLabs Video Enhancer AI to breathe new life into your footage!
---

Video Converter

DVD Converter

Video Editor

Enhance Video Quality

Enhance Image Quality

Remove Objects