Netflix vs. Disney+ vs. Amazon Prime Video
Watching TV series or movies is an indispensable part of many people's lives. It is also a kind of option to reduce stress. There are more and more online streaming platforms emerging, for example, the long-awaited streaming service Disney+ finally has officially launched. With the advent of Disney+, the business model and the rules of survival in the streaming industry might be changed.
As a consumer, should you subscribe to Disney+? And which platform is the best for you? Now the comparisons of features and expenses among the major streaming platforms including Netflix, Disney+, and Amazon Prime Video are introduced here, and you might be likely to unsubscribe or continue to subscribe to a certain platform based on your personal preference and consumption custom.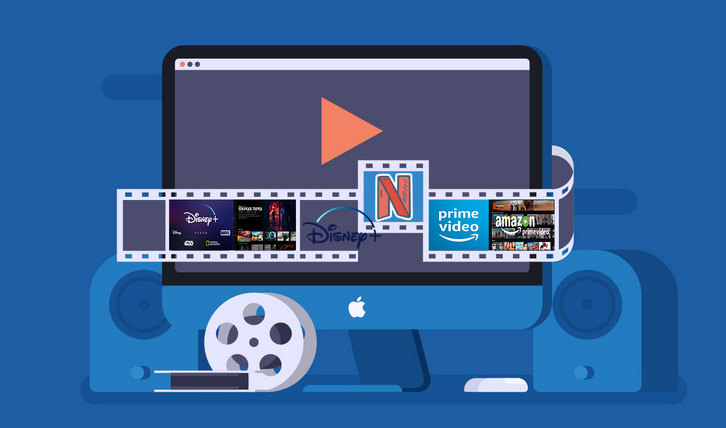 Netflix vs. Disney+ vs. Amazon Prime Video Side by Side Comparison
Price
Standard with ads: $6.99 per month
Standard: $15.49 per month
Premium. $22.99 per month
$7.99 per month. Ad-supported Hulu service for $9.99 per month
Single plan $14.99 monthly or $139 annually / Student plan costs $7.49 monthly or $69 annually / Prime Video membership is $8.99/month
Trial
/
/
30 days
Library
47,000 TV episodes and 4,000 movie
7,500 episodes and 500 movies in the first year of launch
more than 17,000 movies
Availability
over 190 countries
Netherlands, United States, Canada, Australia and New Zealand in the first launching
more than 200 countries
Best Originals
House of Cards, Stranger Things, 13 Reasons Why, Breaking Bad, Doctor Who, The Crown…
The Simpsons, Star Wars Rebels, Star Wars: The Clone Wars, X-Men, The World According to Jeff Goldblum, The Mandalorian…
Bosch, Catastrophe, Electric Dreams, Fleabag, Good Omens, The Man in the High Castle, The Marvelous Mrs. Maisel, Patriot, Red Oaks, Sneaky Pete, and The Grand Tour
1. Netflix vs. Disney+ vs. Amazon Prime: Plans and Pricing
Netflix: The Standard with ads plan ($6.99/month) lets you stream TV shows and movies on 2 device at a time in Full HD, and download titles limited to 2 supported devices. The Standard plan ($15.49/month) lets you stream on two devices at the same time and in Full HD, and download titles to 2 supported devices. The Premium plan ($22.99/month) lets you stream on four devices at the same time and in HD and UHD (including 4K and HDR content, and Dolby Atmos audio support), and download titles to six supported devices.

Disney+: Disney+ video streaming service costs just $7.99 a month. And it also will be offering a bundle comprising Disney+, Hulu, and ESPN+ for just $14.99 (with Ads). This bundle is cheaper than equal to competitive streaming video services such as Netflix.
Amazon Prime Video: Prime Video, as a part of the Amazon Prime subscription, costs $14.99 monthly or $139 annually, and $69 annually for a student. And you can also choose to subscribe to Prime Video only for $8.99/month.
Verdict: Price-wise, Disney is undoubtedly too aggressive with Netflix. When it comes to Amazon Prime video, because it is one of the perks included in Amazon Prime subscription, its advantage will not be wiped out in this battle.
2. Netflix vs. Disney+ vs. Amazon Prime Video: Library
Netflix: Previously, Netflix is a one-stop streaming service that provides thousands of licensed movies, TV shows, and documentaries. In recent years, due to copyright issues, Netflix constantly invests heavily in building its original productions. The audience witnesses the remarkable achievements created by Netflix in originals, such as House of Cards, Stranger Things, and The Umbrella Academy, etc. For some time, no one could compete with Netflix excepts HBO's content like Game of Thrones, Veep, and Barry. Not only that, Netflix also has been reached the deal with Marvel characters to create its TV version of the Marvel Universe, with which Netflix boosts its reputations in the world, but unfortunately, with the launching of Disney+, Netflix original content on the Marvel characters including Daredevil, Jessica Jones, The Punisher, Luke Cage, The Defenders… have now officially been removed.
Although Disney is not allowed to reuse the Marvel characters which had been taken and removed from its own Marvel content within two years. However, in consideration of the fact that Marvel content has had a substantial impact on both the theater and Netflix's own TV series, the losing of Marvel content will leave a huge gap to Netflix's future film and television productions. It is difficult but imperative to find alternatives.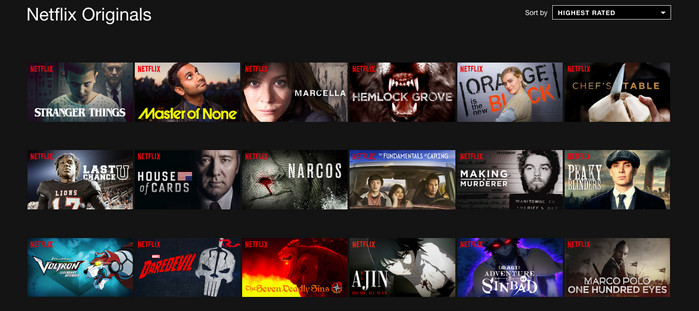 Disney+ is up-and-comers in streaming video services and it is the homeland for the vast library of content created by The Walt Disney Company and its takeovers, including Walt Disney Studios, Twentieth Century Fox, Marvel Studios, Pixar, Lucasfilm, National Geographic, and more. Although it only has 7,500 episodes and 500 movies in the first year of launch, thousands of TV episodes and movies will be offered shortly. So far, Disney+ has less content than Netflix.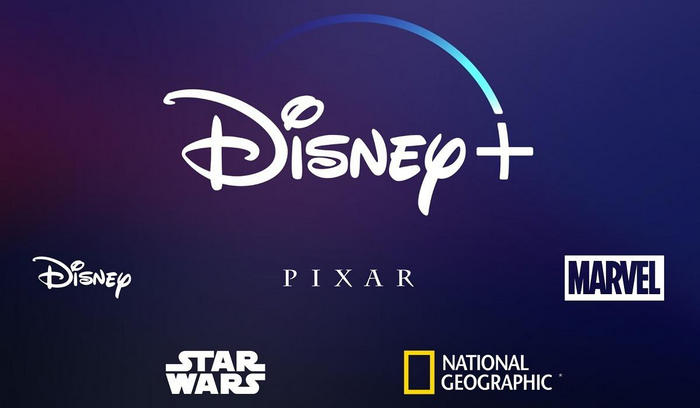 Amazon Prime Video also has a catalog of thousands of titles to watch, in the meanwhile, Amazon continues to invest heavily in original content, such as Bosch, Catastrophe, Electric Dreams, Fleabag, Good Omens, The Man in the High Castle, The Marvelous Mrs. Maisel, Patriot, Red Oaks, Sneaky Pete, and The Grand Tour. Fascinatingly more, Amazon is also producing a series based on the Lord of The Rings franchise. Plus, some of the channels like HBO, Epix, Starz, and CBS have partnered with Prime Video offering the ability to watch their shows "live", but you need to pay an extra fee to watch the lives.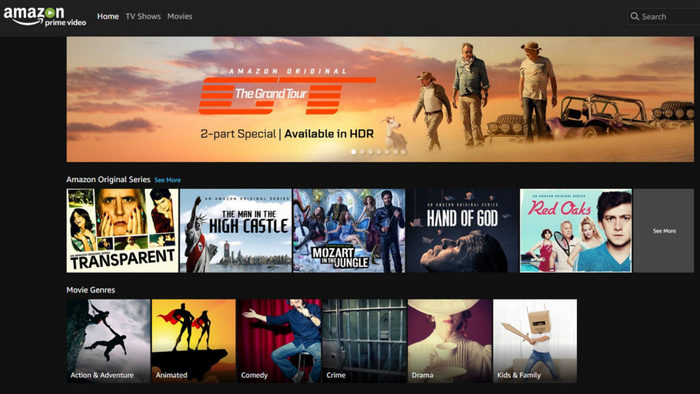 Verdict: When it comes to sheer volume, Amazon has the largest catalog of content. But quantity is not equal to quality. If you are a loyal fan of the Lord of the Rings, you will give Amazon a chance. And if you prefer quality, Netflix is the top one so far.
Unfortunately, Netflix, as a king of "one-stop-shop" which provides almost all our entertainment needs, might have already gone gradually. What's worse, Disney, which is the owner of the most popular films or TV series on the Netflix platform, now has its own streaming video platform. This kind of "bundling up" marketing strategy is a threaten to Netflix's business model. The era of "content is to form the king" is not gone yet,so we definitely tend to choose the platforms which provide our desired content.
3. Netflix vs. Disney+ vs. Amazon Prime Video: Video and Audio Quality
Netflix: Video and audio quality on Netflix are superb, but this all depends on your internet connection speed and which plans you subscribed to. If you want to enjoy 4K and HDR contents, and Dolby Atmos audio, you need to pay Premium plan at $22.99 per month, actually, the quantities of 4K and HDR contents on Netflix are limited.
Disney+: Disney+ streams up to 4K resolution and HDR, Dolby Vision, and Dolby Atmos at no extra cost, but not all contents are available in 4K or HDR, and you will need a 4K TV to watch the content.
Amazon Prime Video: Amazon offers 4K Ultra HD resolution and HDR streaming support and does so at no extra charge, and offers surround sound content including Dolby Atmos.
4. Netflix vs. Disney+ vs. Amazon Prime Video: Supported Devices
You can stream Netflix on nearly all devices that offer Netflix apps, such as gaming consoles, DVD and Blu-ray players, Smart TVs, set-top boxes, home theater systems, and mobile phones and tablets.
Amazon Prime Video is compatible with a wide variety of devices and platforms, including web browsers on a PC or Mac, Roku, Apple TV, Amazon Fire TV, and Fire devices, iOS, Android, Xbox One, PlayStation 4 & 5, Nintendo Wii U, Blu-ray players, smart TVs, and Google's Chromecast and Chromecast Ultra.
Disney listed all of the platforms where you will be able to stream Disney+ content, including iPhone, iPad, iPod touch and Apple TV, Android phones, Android TV devices, Google Chromecast and Chromecast built-in devices, Xbox One, Sony TVs and PlayStation®5, Roku® streaming players and Roku TV™ models.
---
Conclusion: Should We Abandon Netflix and Subscribe to Disney+?
With a stellar lineup of proprietary movies and TV shows, not to mention Marvel and Star Wars content on tap, Disney+ undoubtedly has the advantage to be the top streaming video platform to compete with Netflix and Amazon Prime Video. Regardless of the battle among the top streaming services, merely from the consumer's viewpoint, Disney+ is more specifically for families with kids, because most of its content being movies and shows that have already been out for a while and become classics. Besides, we love Disney movies, Marvel, and Star Wars, but we probably don't plan to subscribe to Disney+ to watch them every day or every week, on the contrary, we might prefer to spend money to watch them at the cinema. So should we subscribe to Disney+? It all depends on what kind of content will be provided by Disney+ in the next.
I am not sure that Netflix will be fine in this round of competition. In consideration of its own unique contents which keep Netflix competitive in these years, and Netflix has been burning money to produce its numbers of originals, though only some of them caught our attractions, we might keep our subscriptions, as it is a "contents" provider, we still have many more contents to watch from Netflix. Also, Netflix is more international, so we can watch more themes from Asia or other countries.
Prime Video is OK because it's bundled with Amazon Prime. Out of the love for "The Lord of Rings", we believe that we will give a chance to Amazon who paid $500 million to purchase the copyright.
---
Further Reading: Download Netflix Movies and Shows to Watch Offline
If you want to watch Netflix movies offline on more devices, SameMovie Netflix Video Downloader is a dedicated tool that grants you the ability to download video files from Netflix. You can use the program to download movies and TV shows from Amazon Prime on a computer to MP4 or MKV video format and keep HD quality and multi-language audio tracks & subtitles. After downloading, you can keep those files on your computer forever.
SameMovie Netflix Video Downloader
Download any movie, TV show, documentary and more from Netflix.
Download Netflix videos in MP4/MKV format.
Preserve multi-language audios and subtitles.
Smart searching function and fast download speed.
Watch Netflix titles offline without limits.
Free technical support & software updates.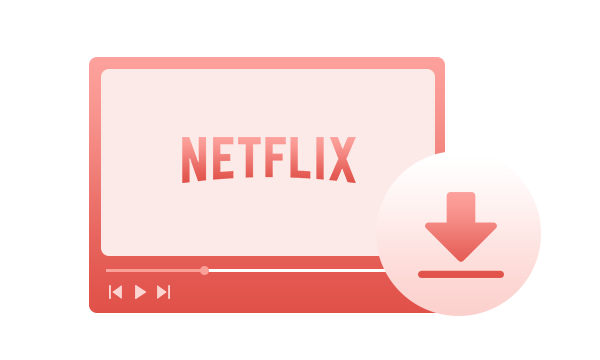 Highly Recommended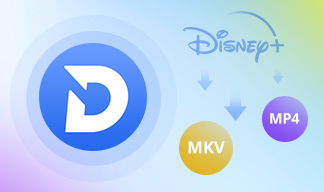 Download Videos from Disney+ to MP4
To download videos from Disney+ for offline listening on various media players and portable devices, you can use DispCam Disney+ video downloader to download Disney+ videos in MP4 format. This Disney Plus Video Downloader adopts the innovative and unique recording technology which allows users to save a collection videos from Disney+ so as to watch them offline on more devices.
Read More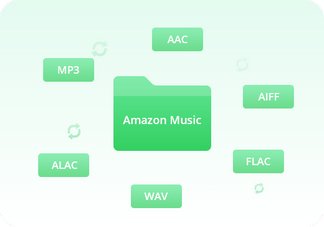 Convert Amazon Music to MP3
NoteBurner Amazon Music Converter is a reliable multifunctional audio converter to convert Amazon Music Unlimited & Prime Music to MP3/AAC/WAV/FLAC/AIFF/ALAC format at 10X speed with up to Ultra HD quality kept. With this handy tools, you can enjoy the converted Amazon Music songs on any device or software platform, such as DJ mixer, MP3 player, car player, USB drive, smartwatch, and so on.
Read More

---