6 Ways to Convert Video to Audio File for FREE
The audio or the soundtrack of a video is as important as its visual components. If you want to listen to your favorite songs from a video on your MP3 player or cellphone, rather than watching it again, why not convert the video into an audio file instead? Fortunately, there are many ways to do that for free. Here are eight of them. These tricks will help you save some space on your computer and use the audio files anywhere you want. Let's check them out!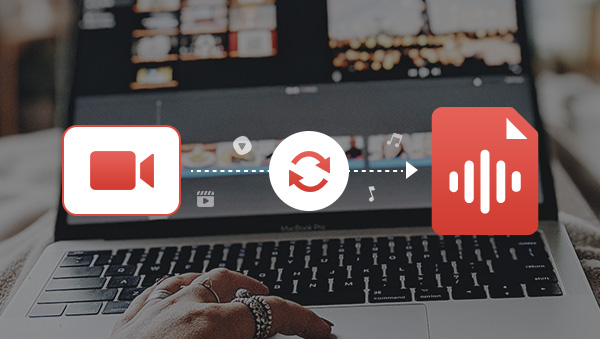 Part 1: Convert Video to Audio File with Desktop Software
Method 1: Convert with Any Video Converter
Any Video Converter is a powerful video conversion software that can convert videos between various formats and devices. It supports converting videos to popular audio formats such as MP3, WAV, FLAC, etc. With Any Video Converter, you can easily extract audio from video files and save them as audio files on your computer or mobile device. Just add the video files you want to convert to the software, select the output format and device, and click "Convert". The software will do the rest for you. In addition, it also supports burning DVDs and has a built-in basic video editor that allows you to crop, add effects and other edits to the video before conversion. It is available for both Window and Mac, so if you want to extract audio from video files, Any Video Converter is the best choice for you.
Any Video Converter
Convert videos between any formats freely.
Download videos and music from 100+ sites.
Burn any video to blank DVD disc to create DVDs.
Edit video clips with cut, crop, and special effects.
Support NVIDIA NVENC hardware acceleration.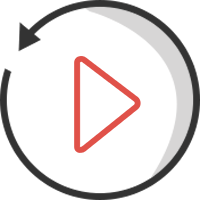 Steps to Convert Video to Audio File with Any Video Converter
Download and install Any Video Converter, you will see a simple interface like the one below.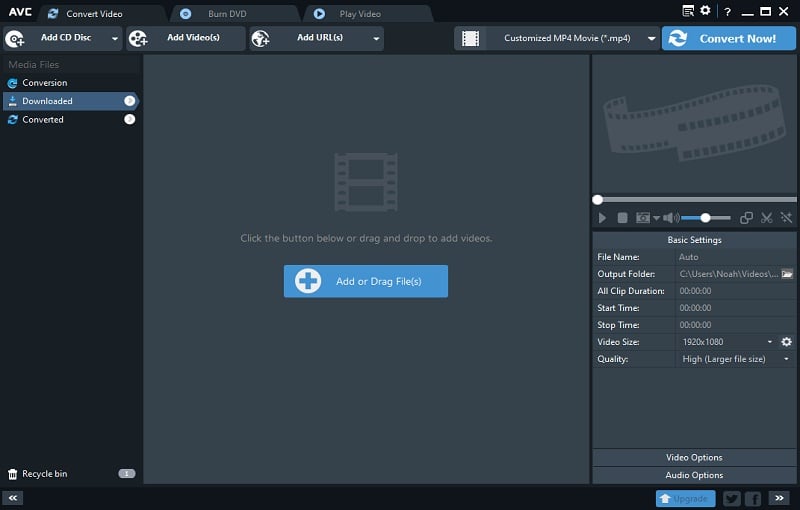 The program supports two ways to import videos. The following will introduce these two methods for you in detail.
Method 1: Add local videos. Click "Add Video(s)" button to open the local folder and select the video you want to convert and then click "Open". Or you can also just drag and drop the videos to add.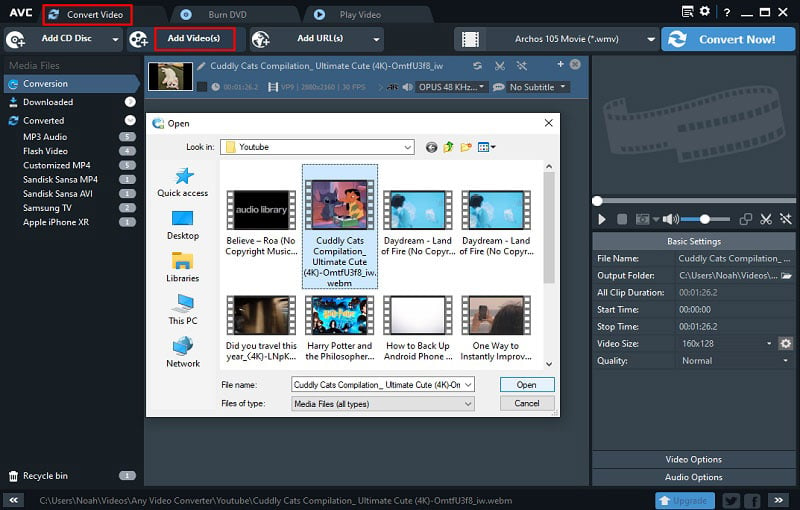 Method 2: Add online videos. This method supports adding videos online from YouTube, Vimeo and other streaming platforms, as well as Facebook and other social media platforms. All you need to do is click the "Add URL(s)" button, then click the green plus button to trigger the search box. At last, please copy and paste the link of the video into the search box, and then click "Start Download". Batch download is supported.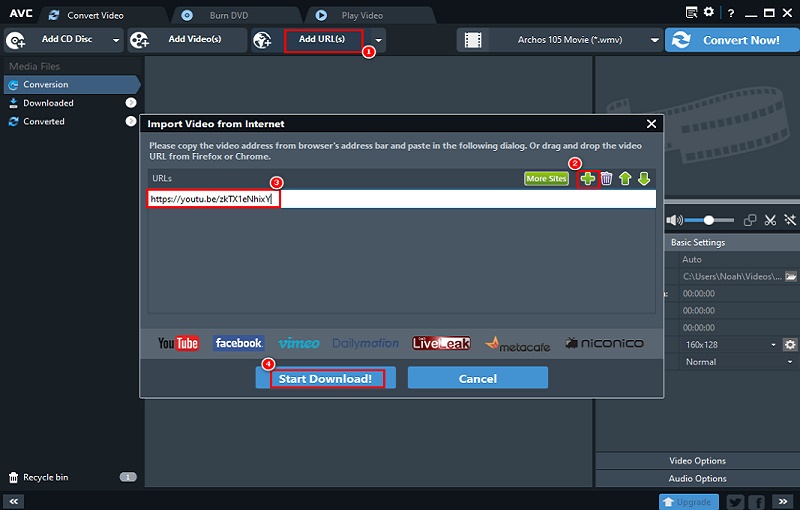 Click the Settings button in the upper-right corner to open the options window, click "General" to set the path of output files, the path of screenshots and the number of videos to be converted at the same time.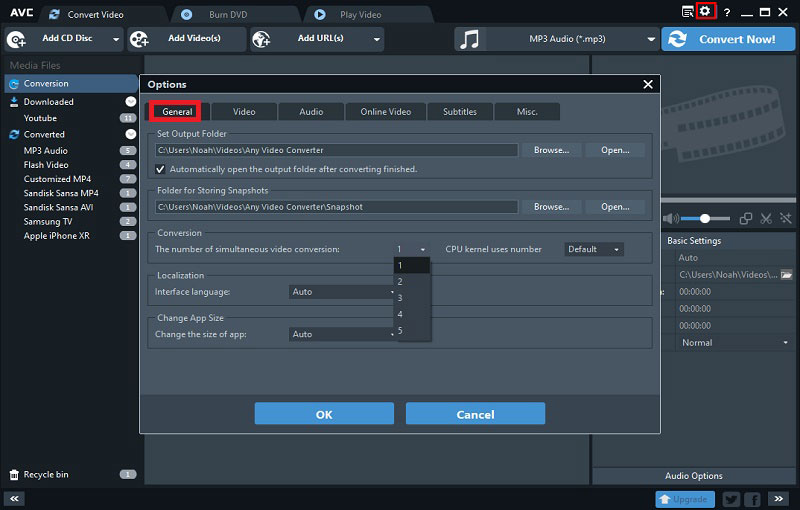 In the bottom-right corner you can also customize the basic settings, video options and audio options.

Unfold the output profile, then scroll down to "Common Audio Formats" and select "MP3 Audio (*.MP3)" or other audio formats as the output formats. Finally, click "Convert Now!" to start the process. Once the conversion is finished, you can find the target file according to the output path you set in step 2.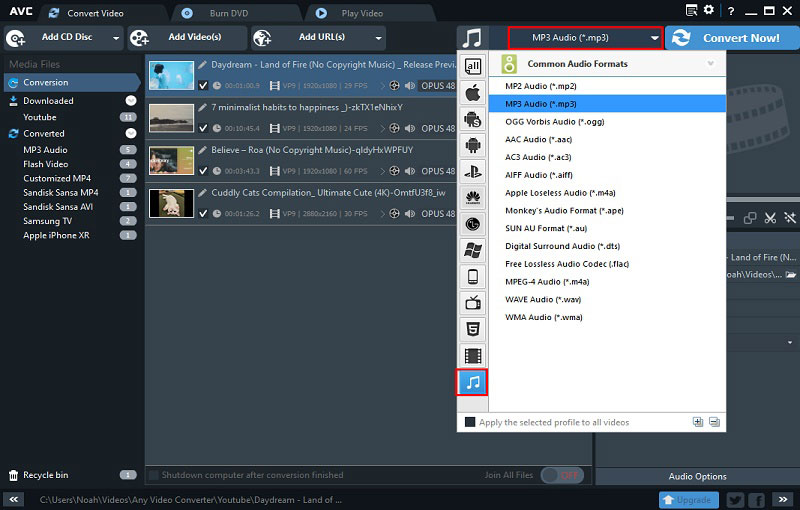 ---
Method 2: Convert with VLC Media Player
VLC Media Player is a free and open source cross-platform multimedia player and framework that plays most multimedia files as well as DVDs, Audio CDs, VCDs, and various streaming protocols. It's a player, but thanks to its built-in converter, it's free to transcode your video files to audio.
Steps to Convert Video to Audio File with VLC Media Player
Step 1: Download and install VLC Media Player.
Step 2: Add video files. Click the "Media" button and select "Convert/ Save" option. Select one or more files to open by clicking the "Add" button.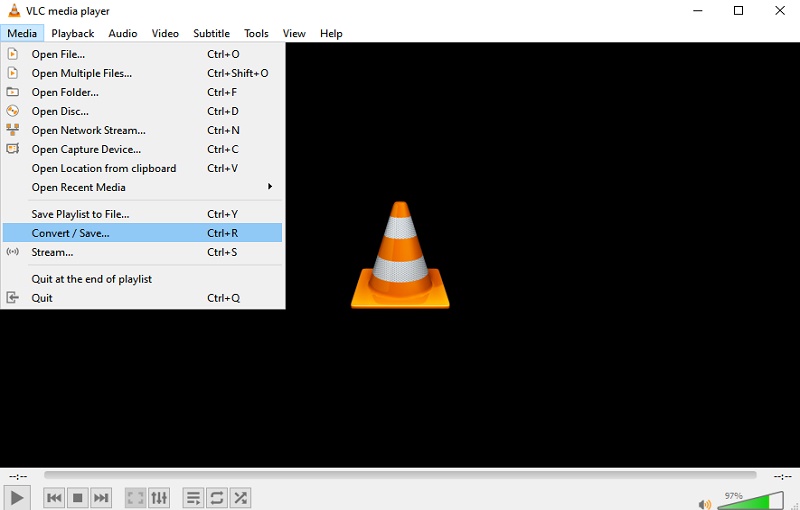 Step 3: Select the output file format. Click "Convert/ Save" in the bottom-right corner again, you will enter the settings screen and select Audio-MP3 from the profile drop-down menu. Currently, the program only supports Audio-Vorbis(OGG), Audio-FLAC, and Audio-CD three formats.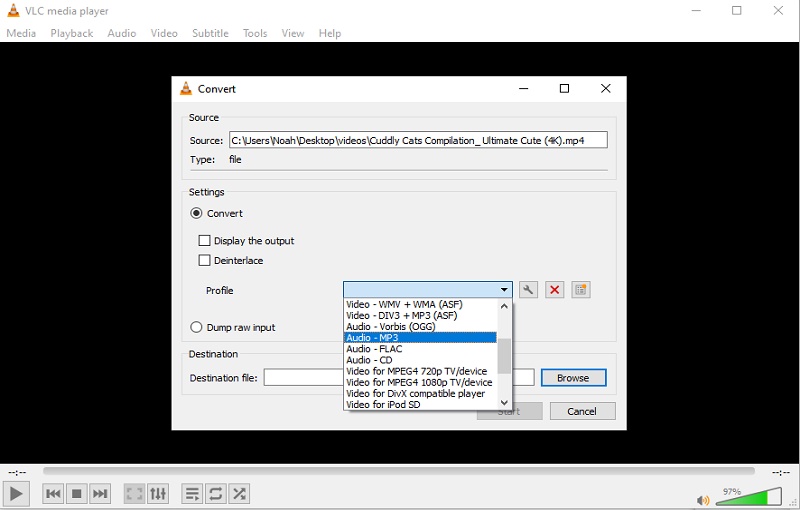 Step 4: Start the conversion. Set the file name for the converted file in the Destination section and set the output path. Only after the settings are done can you click the "Start" button to start the conversion.
---
Part 2: Convert Video to Audio File with Online Video Converters
Method 1: Convert with Free Convert
FreeConverter is an online converter that can be used on any browser. The converted files uploaded with this converter are protected by 256-bit SSL encryption and will be automatically deleted after 2 hours. So you don't have to worry about the security and privacy of your files.
Step 1: Open your browser and search the FreeConverter website.
Step 2: Click the "Choose Files" button to upload files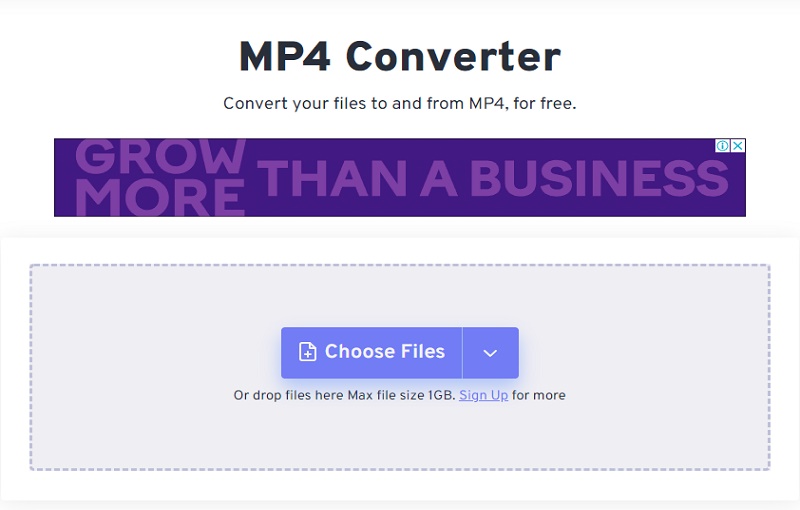 Step 3: Select "Audio" in the output drop-down menu, and then pick the audio format you want. Currently, the converter supports ten audio formats. Then click "Convert to MP3" button to start the process.

Step 4: Click "Download" or "Save to Device" to save the converted files. Please note that the converted files will be automatically deleted after 4 hours to protect your privacy. So remember to download them as soon as possible.
FreeConverter is convenient and easy-to-use, and it doesn't limit the size of the converted video like other online converters. However, many advertisements on its web interface will affect the user experience.
---
Method 2: Convert with Online-Convert
Online-Convert is a feature-rich online file converter. The site integrates a variety of converters, including Archive, Audio, CAD, Device, Document, E-Book, Image, etc.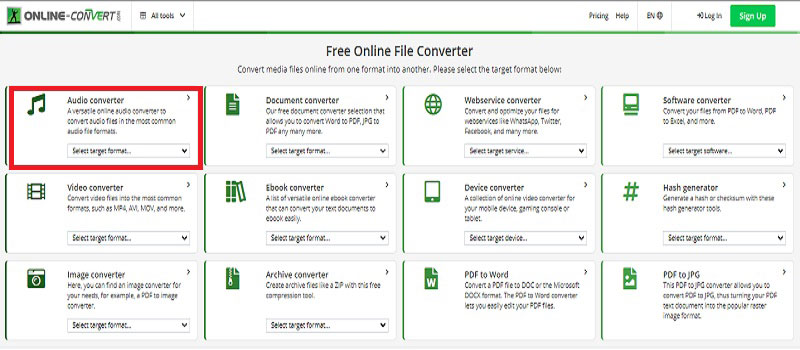 Step 1: Search for Online-Convert in your browser and click it to get into the site, then you will see a interface with various converters listed. Please click "Audio Converter" to go to the next page.
Step 2: Similar to the previous interface, you will see various target formats listed. Select the format you want to convert and click into it. This article takes MP3 format as an example, hit Convert to MP3.
Step 3: Click "Choose File" to upload the file to be converted. Optionally, you can change the bitrate, sampling rate, and channels, along with other additional settings. After the parameters are set, you can click "START" to begin.
The advantage of this website is that it is feature-rich and clean without ads. However, one fatal drawback is that it can't convert large files for free unless you upgrade your account to Premium, so in a way, it's not completely free.
---
Part 3: Tools Focus on Converting Online Videos to Audio Files
Method 1: Convert Online Video to Audio File with Syncios YouTube Video Downloader
Syncios YouTube Video Downloader is a software designed to help download and convert YouTube videos. It is completely free and there are no bundled programs. Thus, you can download it without any worries. Currently, the program is only available to Windows systems.
Step 1: Download and install Syncios YouTube Video Downloader.
Step 2: Copy the link of the video you want to download from YouTube website and paste it into the search box, hit Enter to start the search.
Step 3: After the search is complete, click the menu button next to the target video. Then a window will pop up allowing you to select the corresponding video or audio in different output formats and quality. Currently, only M4A and WEBM formats are supported for audio files.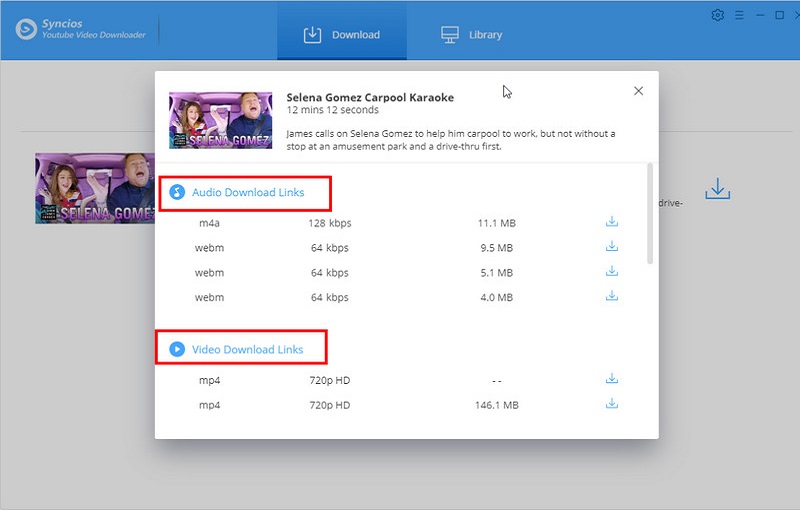 Step 4: Click the Download button after the settings are completed.
---
Method 2: Convert Online Video to Audio File with Noteburner Video Downloader
Similar to Syncios YouTube Video Downloader, NoteBurner YouTube Video Downloader is also a free downloader and converter focus on YouTube videos. The operation steps are also very simple. Just download the software and run it, then open your browser to search the YouTube website, copy the video link and paste it into the search box. Click the menu button next to the download button to select Audio, then choose the appropriate format, size, and resolution. After selecting, click the download button to start the process.
---
Part 4: Brief Introduction to Common-used Audio Formats
Generally speaking, there are two main types of audio file formats, namely, lossy formats such as MP3, AAC, Opus, etc. and lossless formats such as WAV, FLAC, APE, etc. In simple terms, lossy compression is to achieve compression by removing some existing data in the high-frequency part of the data that has less impact on the human ear and lossless compression is achieved by optimizing the arrangement. Since there are so many kinds of audio formats, how should you decide when converting a video into an audio file? Here is a brief introduction to some common-used audio formats.
MP3: Among all audio formats, MP3 is the absolute mainstream. Audio files stored in this format can greatly reduce the amount of audio data and provide better sound quality. It is widely used, and convenient to store, carry and spread, especially for network listening, or stored in mobile phones to play MP3 music.
AAC: The full name of AAC file is Advanced Audio Coding. AAC file is also a lossy compression format, which uses a new algorithm for encoding that allows for a smaller file size without a significant reduction in sound quality. In terms of adoption, the biggest supporter of ACA encoding is Apple, with devices such as iPhones, iPads and AirPods, and much of the music in iTunes stored in this format. Although it is a great improvement over MP3, its application range is not as wide as MP3.
M4A: This format is most commonly used in Apple devices such as iPhone, iPad, etc. Although M4A is a compressed format, there is no loss of audio quality. In addition, it is not protected by digital rights management, so you have the flexibility to re-edit and transfer them. M4A files can be read perfectly in iTunes, iPod and other Apple devices. However, it is less compatible with other brands than MP3 format.
FLAC: FLAC is called Free Lossless Audio Codec, which is a lossless compression format. There is almost no loss of information in the audio data using this codec. Use a relatively high-end earphone and sound card to play it, you can hear very realistic and vivid music, but the file occupies a large space, so it is only suitable for storage in a computer or a large-capacity mobile phone.
---
Final Words
This passage has introduced you six methods to convert video files to audio, each with their own characteristics. The advantage of online converters lies in their convenience, but they can be annoyed by various ads, file size limits, etc. The last two YouTube video downloaders have the advantage of downloading and converting directly to the desired format, but they have a single function and the downloadable platform is limited to YouTube only. Any Video Converter seems to be a better choice. Although it needs to be downloaded to the desktop to work, the process is very fast and doesn't take much time. From a functional point of view, it is feature-rich and offers arguably the most diverse range of convertible formats. In addition, it supports adding not only local videos but also online videos, and it supports more platforms than just YouTube. The most important thing is that it is completely free. So, what are you waiting for, just download it and try it out!
---
Highly Recommended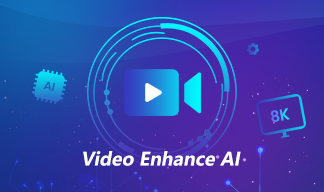 AVCLabs Video Enhancer AI
AVCLabs Video Enhancer AI is an AI-based video enhancement software to upscale video from 480p to 1080p, 1080p to 4K, and up to 8K. With AVCLabs Video Enhancer AI, you can upscale low-res videos to high resolution and bring your old videos a stunningly new look.
Read More