System Requirements
· CPU: Intel Core 1GHz or faster
Supported Devices and iOS Versions
| | |
| --- | --- |
| iPod | iPod touch 7, iPod touch 6, iPod touch 5, iPod touch 4, iPod touch 3, iPod Touch |
| iPad | iPad mini, iPad Air, iPad with Retina display, The New iPad, iPad 2, iPad, iPad mini 4, iPad Pro |
| iPhone | iPhone 13, iPhone 13 mini, iPhone 13 Pro, iPhone 13 Pro Max, iPhone 12, iPhone 12 mini, iPhone 12 Pro, iPhone 12 Pro Max, iPhone 11, iPhone 11 Pro, iPhone 11 Pro Max, iPhone XR, iPhone XS, iPhone XS Max, iPhone X, iPhone 8, iPhone 8 Plus, iPhone 7, iPhone 7 Plus, iPhone SE, iPhone 6S, iPhone 6S Plus, iPhone6, iPhone 6 plus, iPhone 5S, iPhone 5C, iPhone 5, iPhone 4S, iPhone 4, iPhone 3GS |
| iOS | iOS 5, iOS 6, iOS 7, iOS 7.1, iOS 8, iOS 9, iOS 10, iOS 11, iOS 12, iOS 13, iOS 14 and iOS 15 |

Supported Android Devices
| | |
| --- | --- |
| Samsung | Samsung Galaxy Note 20, Samsung Galaxy Note S20/S20+, Samsung Galaxy Note 10/Note 10+, Samsung Galaxy S10/S10+/S10e, Samsung Galaxy S9/S9 Plus, Samsung Galaxy S8/S8 Plus, Samsung Galaxy S7/S7 Edge, Samsung Galaxy S6/S6 Plus/S6 Edge(+), Galaxy S5, Galaxy Pro, Galaxy Mini 1/2, Samsung Galaxy Note 9/Note 8/Note 7/Note 5, Galaxy Note 1/2/3, Galaxy S Advance, Galaxy S (Plus), Galaxy S Aviator, Galaxy S Blaze 4G, Galaxy S Relay 4G, Galaxy S2, Galaxy S3 (mini), Galaxy S4 (mini), Galaxy S4 Zoom, Galaxy S4 Active, Galaxy Ace Plus, Galaxy Ace 1/2/3, Galaxy Amp, Galaxy Appeal, Galaxy Admire 1/2/4G, Galaxy Axiom, Galaxy Beam, Galaxy Centura, Galaxy Discover, Galaxy Express, Galaxy Exhilarate, Galaxy Exhibit, Galaxy Fit, Galaxy Fame, Galaxy Gio, Galaxy Pocket (Neo), Galaxy Prevail, Galaxy Proclaim, Galaxy Rugby Pro, Galaxy Reverb, Galaxy Rush, Galaxy Ring, Galaxy Stratosphere 2, Galaxy Stellar, Galaxy Mega, Galaxy Music, Galaxy Metrix 4G, Galaxy Legend, Galaxy Nexus, Galaxy Victory 4G LTE, Galaxy W, Galaxy Xcover 1/2, Galaxy Y (Pro), Galaxy Young, and all Android devices |
| Google | Pixel 4, Pixel 3, Pixel 3 XL, Pixel 2, Pixel 2 XL, Pixel, Pixel XL, Google Nexus 6P, Google Nexus 6, Google Nexus 5, Google Nexus 5X, Google Nexus 4, Google Nexus S, Google Nexus One HTC Nexus, Google Nexus S 4G, Google Glass and all Android devices. |
| LG | LG V40, LG G7, LG V30, LG G6, LG V20, LG G5, LG V10, LG Nexus 4/5, LG G2, LG Optimus 2X/3D/F3/F5/F6/F7/REGARD/G (Pro)/L3/L5/L7/L9/Plus/M+/Me/One/Black, LG Enact, LG Rumor Reflex S, LG Lucid 1/2, LG Spirit 4G, LG Mach, LG Venice, LG Escape, LG Spectrum 1/2, LG Intuition, LG Motion 4G, Elite, Viper, Nitro, Marquee, Connect 4G, and all Android devices |
| Huawei | Huawei P40, Huawei Mate 30/Mate 30 Pro, Huawei P30/P30 Pro, P20/P20 Pro, P10/P10 Plus, Huawei Honor 7/8/9/10, Huawei P9, Huawei P8, Huawei 6P, Huawei Mate 10, Huawei Mate 9, Huawei Mate 8, Huawei Mate 7, Huawei Ascend G6, Huawei Ascend P6, Huawei Ascend Y200/Y300/P1/P2/Mate/D1/D2/G300/G600, Ascend X, Honor, Vision, Sonic, Boulder, IDEOS X3/X5, and all Android devices |
| Nokia | All video-based Nokia Smartphones including Nokia Lumia 710/900/800/610, Nokia 5800 XpressMusic, Nokia Asha 203/303/302/300/201, Nokia 808 PureView |
| Sony | Sony Xperia XZ Premium, Sony Xperia XZ, Xperia Z5, Xperia Z4, Xperia Z3, Xperia Z2, Xperia acro S/advance/E/J/L/M/U/miro/P/SP/S/SL/tipo/T/TL /TX/Z/Z1 /Zl /ZR/Ultra/go/sola, and all Android devices |
| HTC | HTC U Ultra/Play, HTC 10, HTC 9, HTC M9, HTC One M8, HTC One e8, HTC One remix, HTC One, HTC One max, HTC One mini, HTC One X/XL, HTC One V/VX, HTC One S/SV, HTC Droid Incredible 4G LTE, HTC Desire (C/X/SV), HTC Droid DNA, HTC EVO 4G LTE, HTC EVO Design 4G, HTC Butterfly (s), HTC Vivid, HTC Rezound, HTC Sensation, HTC Rhyme, HTC Hero S, and all Android devices |
| OnePlus | OnePlus 1, OnePlus2, OnePlus X, OnePlus 3, OnePlus 3T, OnePlus 5, OnePlus 5T, OnePlus 6, OnePlus 6T, OnePlus 7, OnePlus 7T, OnePlus 8, OnePlus 8 Pro, etc. |
| Xiaomi | Xiaomi Mi 2/2A/3/4/4i/4C/4S/5/5S/5C/6/8/9, Xioami Mi Mix/Mix 2/Mix 2s, Xiaomi Mi Max/Max 2, Mi Note/Note 2/Note 3, Redmi 2/2A/3/3X/3S Prime/3S/3 Pro/4/4X, Redmi Note 2/3/4/5, Redmi Pro, etc. |
| Others | All Android phones and tablets supports Android 3.0 - Android 11. |

Free Recommended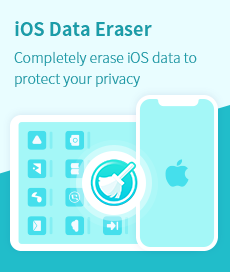 Related Products

WhatsApp Transfer
Backup, restore and transfer WhatsApp chats or attachments between phone and phone.
View Details

Mobile Manager
Free iOS and Android manager, selectively transfer data between mobile phone and computer.
View Details

Phone to Phone Transfer
1 click transfer data between iOS & Android. Backup your phone data and restore later.
View Details

iOS Data Recovery
3 recovery modes to retrieve lost data from iOS devices, iTunes backup and iCloud backup.
View Details

FAQ