3 Best Ways to Improve Blurry Sports Videos
Back in the late 20th Century, there are so many amazing and exciting games from different leagues like NBA, NFL, MLB, etc... Of course, all of those amazing games had been recorded and nowadays people could review those classic games at any time.
Recently I have noticed that a lot of people start to complain about the bad quality of those old videos since the 4K videos take-over. Before the appearance of HD video, it seems that nobody would complain about the quality of a video.
In this article, we will show you the 3 best ways to improve blurry sports videos, and hopefully, it could make you feel better while you are reviewing old sports videos.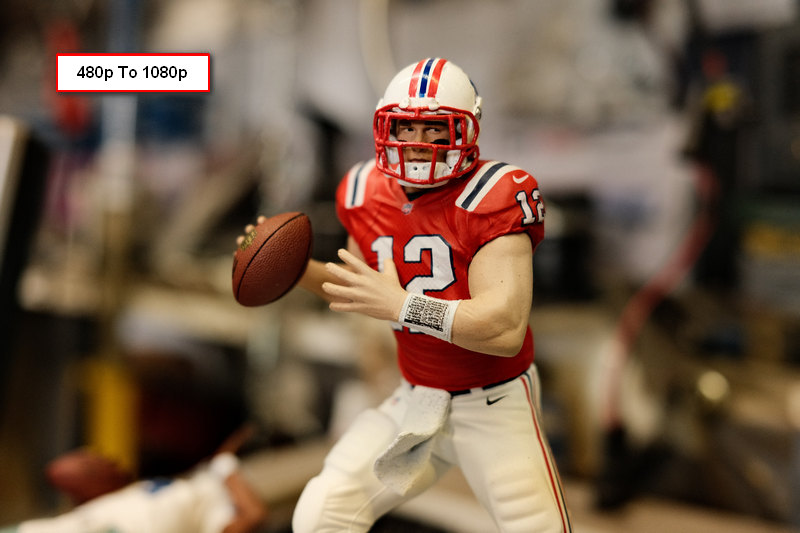 Part 1: Improve Blurry Sports Videos Using AVCLabs Video Enhancer AI
Do you believe we could improve videos quality in just a few clicks without any background knowledge about video editing? With AVCLabs Video Enhancer AI, you can easily enhance blurry videos performance because it has millions of training sets to help repair blurry scenes. In addition, AVCLabs Video Enhancer AI is one of the most popular video enhancer software based on AI, it already has thousands of users worldwide and most people are willing to keep it since it has a strong video enhancement function.
AVCLabs Video Enhancer AI
Enhance the video quality to make them more aesthetically pleasing.
Deblur your footage frame by frame by using machine learning.
Intelligently upscale videos from 480p to 1080p, 1080p to 4K, and 8K.
Upscale low-res videos onto a larger screen without destroying the quality.
Trim your footage frame by frame to save processing time.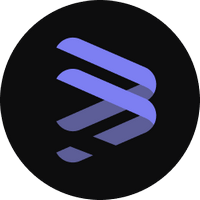 How to Improve Blurry Sports Videos Using AVCLabs Video Enhancer AI?
Step 1
Download and install AVCLabs Video Enhancer AI
Download Video Enhancer AI from the link given above and install it on your Windows PC and Mac computer, then launch it and you will see the main interface of this software.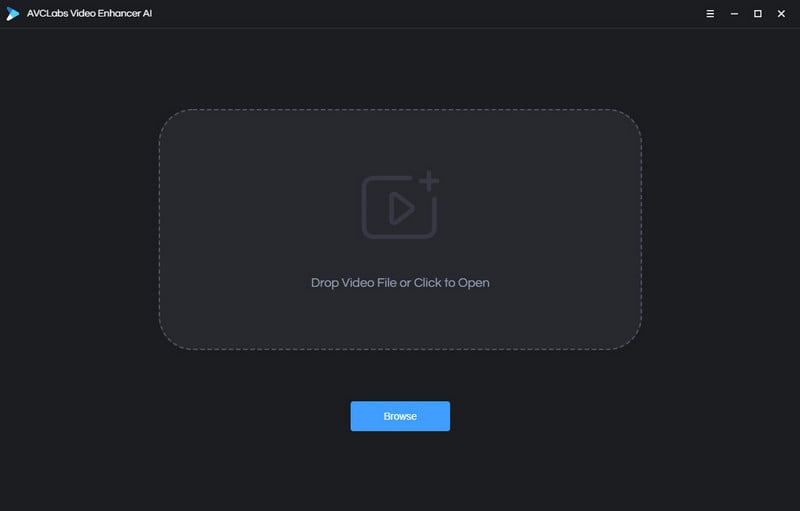 Step 2
Import a blurry video you want to improve
Click the 'Browse' button to import the video you want to improve.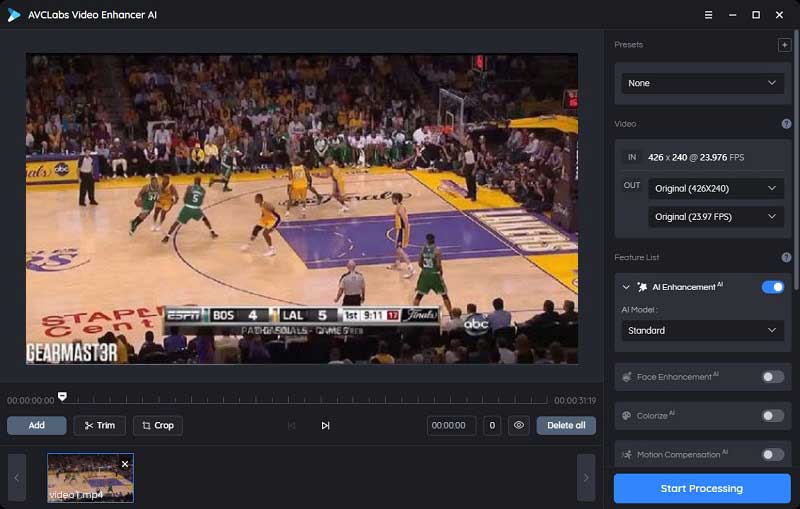 Turn on AI Enhancement, then you need to choose an appropriate AI model. Ultra will take more time than Standard when processing video.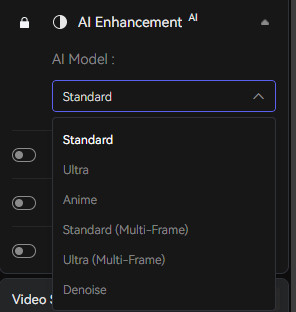 Unfold the output preset and adjust the output to 200%, 400%, SD, HD, 4K, UHD, 4K, and 8K.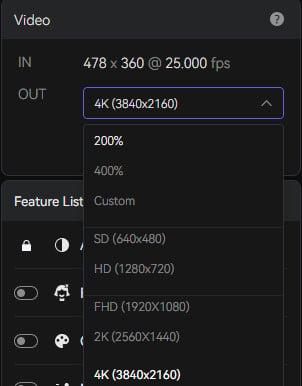 Before processing the video, you can trim the unwanted part frame by frame to saving processing time. In the top bar, you can trim your video to the desired length by dragging the slider. Or input the start and end of the frames to set a clipping point accurately.

Step 6
Modify the output file path
Before starting to improve the video you import, remember to modify the output path in which you want to put the improved video.
Step 7
Start to improve the video
Click the 'Start Processing' button to improve the blurry video, the Video Enhancer AI will automatically optimize the video with its strong training model. You need to be patient in this process and once the process is done, you can find the output file in the specified path you select.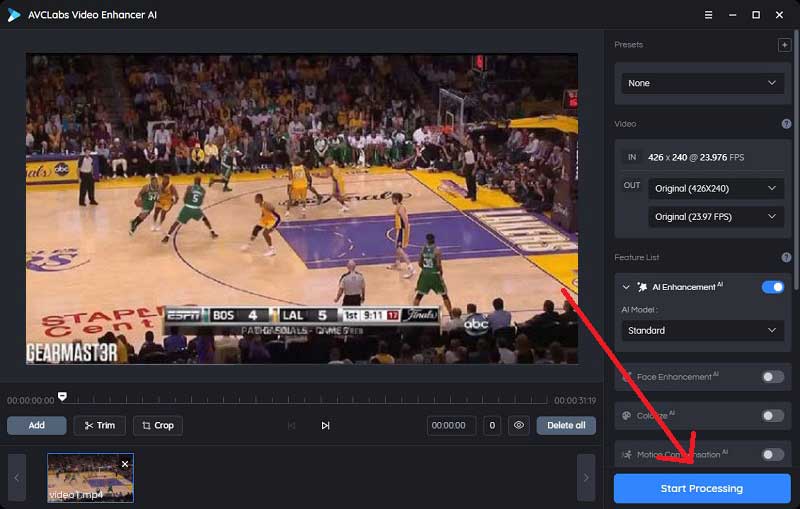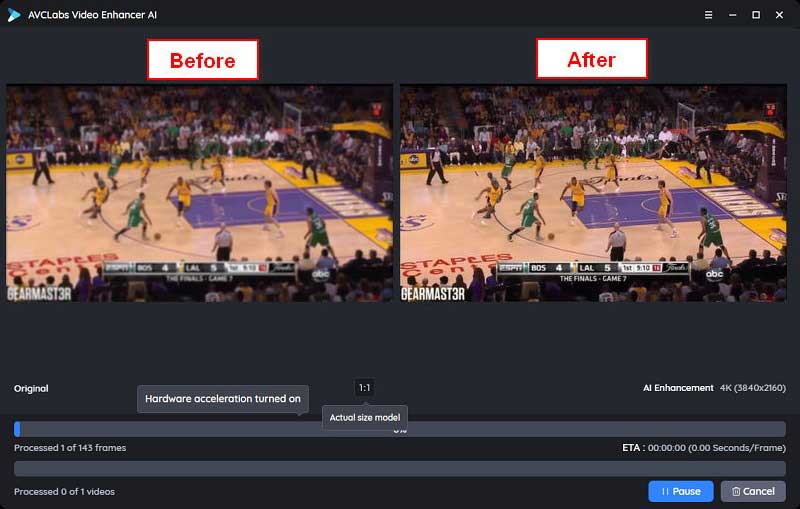 Pros:
• Support multiple input video formats including MP4, AVI, and MKV
• Improve blurry videos to 4K perfectly
• User-friendly interface and easy to operate
• Ultra Upscale AI Model built-in
• Available on Windows PC and Mac
Cons:
• Relatively high requirement for computer configuration
• Not free
---
Part 2: Improve Blurry Sports Videos Using Clideo
Clideo is an online video enhancer that is loved by a lot of video editors. It supports modifying brightness, makes contrast, adds or eliminates color, etc... It's truly a good choice for people who are professional in video editing because you need to adjust parameters by yourself.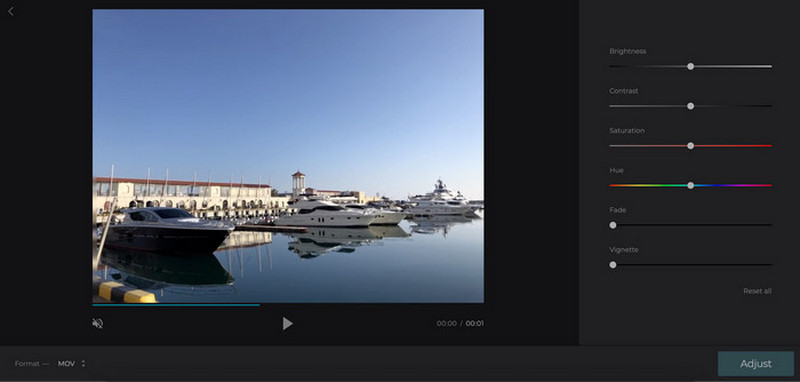 Pros:
• Free to use
• Supports multiple output formats
Cons:
• 500MB file size limitation
• Limited features for video enhancement
• Video editing skills required
---
Part 3: Improve Blurry Sports Videos Using Ashampoo Video Optimizer
Ashampoo Video Optimizer is a powerful video editor which can help users to improve videos quality, it is fully automatic and supports batch processing. With this software, you can easily optimize exposure, add effects, remove lens distortions, reduce noise and camera shake, etc... What's more, you only need to have some basic knowledge about video editing since this software is highly intelligent.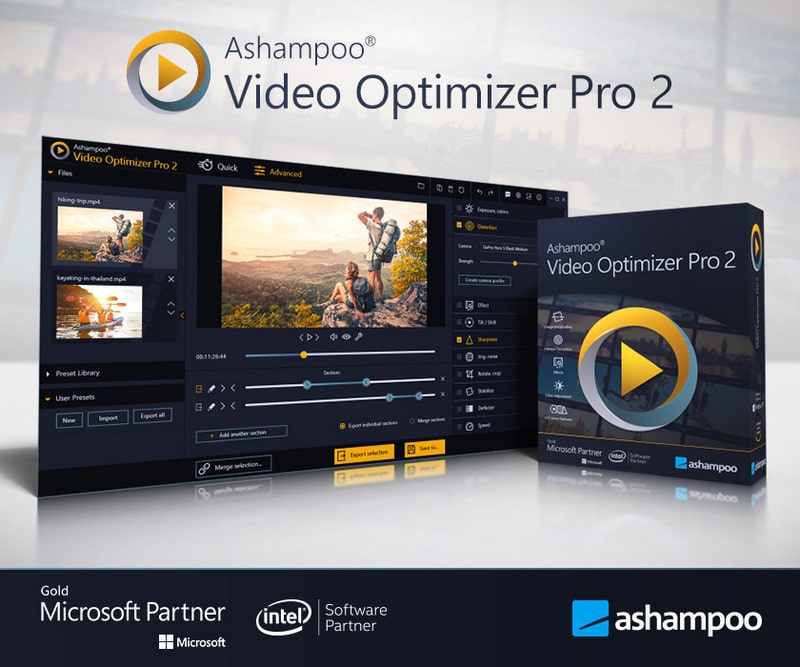 Pros:
• Multiple video formats supported
• Friendly to video editing beginner
Cons:
• Low Price-to-Performance ratio
• Not AI-based and limited video enhancement features
---
Conclusion
All the 3 ways given above have been proved to be efficient to improve sports video quality. AVCLabs Video Enhancer AI has most of the video enhancement features based on AI and machine learning, users even don't need to know anything about video editing because it will automatically repair and optimize the imported video. Clideo Video Enhancer and Ashampoo Video Optimizer have a lot of features in common and both of them require some basic knowledge about video editing, at this point, we highly recommend Clideo Video Enhancer if you don't need to handle with large video and are not willing to pay anything.
All things considered, AVCLabs Video Enhancer AI is the optimal choice for people who want to improve sports video quality since 95% of people don't have any idea about video editing. Don't be hesitating if you want a better experience while watching sports videos.
Try AVCLabs Video Enhancer AI to breathe new life into your footage!
---